Here are the 2023 Mr Gay World contestants!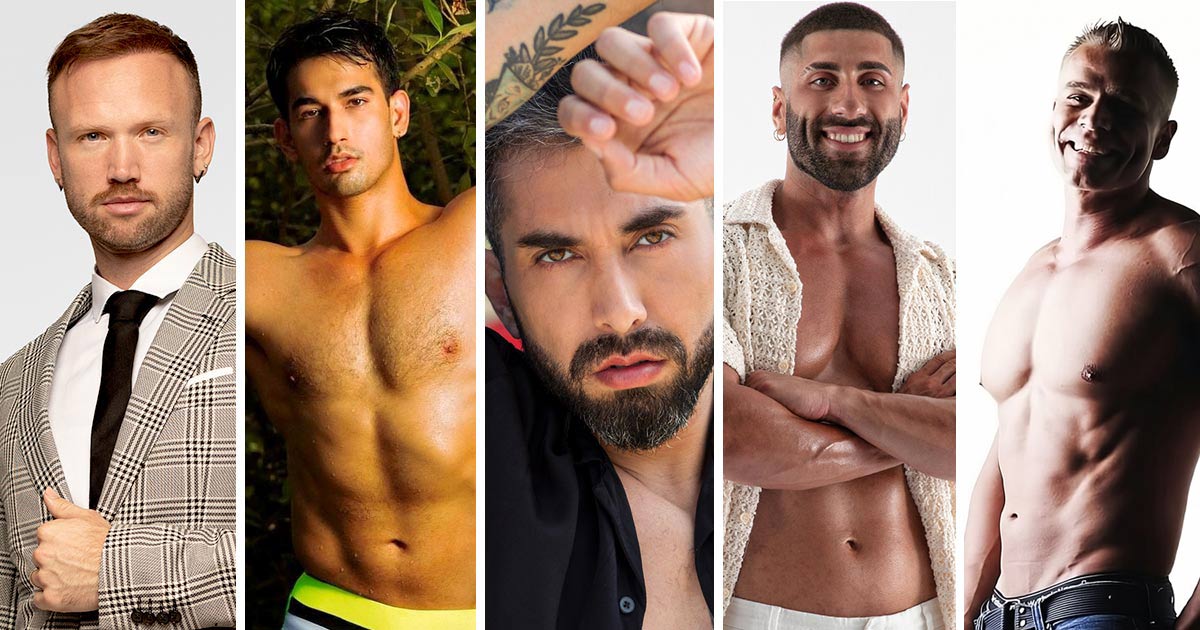 Hold onto your sashes, folks! The men who are set to represent their respective nations at the 2023 Mr Gay World Grand Finale and Mr Gay World Pride in Cape Town later this month have been revealed.
The delegates come from far and wide, hailing from countries spanning six continents including Australia, Belgium, Chile, Great Britain, Guam, India, the Philippines, South Africa, Spain, Thailand, and the USA. And they're all geared up to strut their stuff in the grandest Mr Gay World spectacle yet. (Check out all the contestants in our gallery below.)
The coveted title will be bestowed upon one lucky contender at the Mr Gay World Grand Finale, on Friday, the 27th of October. It's all happening at Infinity Studios, Paarden Eiland, Cape Town.
You be the judge
It's not just about the experts; your voice matters too. You will have the opportunity to vote for your favourite delegate starting at noon on Friday, the 13th of October at www.mgwvote.com. Your votes will be added to those of the judges, making up the final scores.
The festivities will continue with the inaugural Mr Gay World Pride on Saturday, the 28th of October. Also hosted at Infinity Studios, from noon until 16:00, this is your chance to experience the theme "Mental Seduction – A Mental Journey of all Senses."
So, dust off your favourite costume, release your inner diva, and join us to become the person you've always wanted to be. There is ample safe parking available, and the venue is indoors (so there's no need to grab onto that wig if the Southeaster starts blowing).
And the party continues!
But wait, there's more! After all the glamour and spectacle, you can continue the festivities at the Mr Gay World 2023 and Mr Gay World Pride 2023 Official Afterparty.
This bash will take place at Folks (Alley Cape Town, Paarden Eiland) on Saturday, the 28th of October. The night will be filled with music and dancing.
Get Your Tickets
Ready to join the party? Tickets for all these events will be available starting Friday, the 13th of October at www.ticketpros.co.za.
SNAPSHOT OF THE EVENTS
Mr Gay World Grand Finale: Friday 27 October at Infinity Studios, Paarden Eiland, Cape Town.
Mr Gay World Pride: Saturday 28 October at Infinity Studios, Paarden Eiland, Cape Town.
Mr Gay World 2023 Official Afterparty: Saturday 28 October at Folks (Alley Cape Town, Paarden Eiland).
Get tickets: At www.ticketpros.co.za from Friday 13 October