SPINS: KATY PERRY, MILEY CYRUS, LORDE
The ladies are in the house! Jared Orlin reviews the latest releases from Katy Perry, Miley Cyrus, Madonna, Lorde and Icona Pop as well as 5FM's newest compilation, PowerBytes.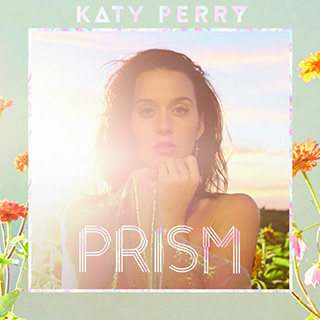 KATY PERRY – PRISM
Katy Perry's fourth studio album debuted to something of a tabloid war; a contest in the press to see whether her new album's lead single, Roar, would outshine Lady Gaga's teaser single, Applause. Super-fans will already know that Katy won by a long shot and it's easy to hear why. Roar isn't the only you-go-girl, inspirational power-pop anthem on the album.
In fact, if the album has anything resembling a theme, it would be relationships and self-love (and we don't mean of the American Pie variety…) While her previous effort Teenage Dreams was big on bold pop beats with tongue-in-cheek and sexy lyricism, Prism is going for a more mature sound on the song-writing and employs a bigger variety of styles: Bhangra, hip hop, electro, house and a lot of dance.
Prism deserves major over-and-over listening to. Of the 13 tracks, almost all will stick in your brain and have you humming inadvertently along to the catchy beats. Roar is a massive hit and its follow up, the slower-paced Unconditionally, is simply beautiful. You can definitely hear Sia's (of Titanium fame) influence on Double Rainbow and Legendary Lovers, with its thumping Bhangra style, has the potential to be a big radio hit. We also loved the up-tempo Birthday and the disco-ish Walking On Air. Worth listening to – over and over again…
INTERESTING FACT: Katy says that Birthday is a deliberate attempt at "writing something Mariah Carey would have put on her first record".
RATING: 9 out of 10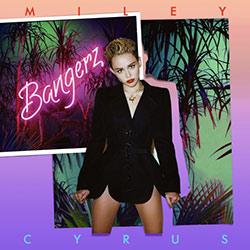 MILEY CYRUS – BANGERZ
Whether Miley Cyrus is smoking weed on stage, swinging naked on wrecking balls, showing off her camel toe or simulating oral sex on metal objects, you've got to admit – it's pretty good 'shock tactics' marketing for what has increasingly become her obvious message: "I'm not a kid anymore, y'all." Okay, Milz, we get it. You've got boobies and you're sexy now. This new Miley 2.0 persona is also infused all the way through her new album, which is technically her fourth album, although Miley says she's reinvented herself to the point where her previous stuff doesn't count.
Resetting the clock on Bangerz means 16 very sexy songs (do try get the deluxe – it's worth it for the few extra tracks) that are mostly pop but have elements of country and hip hop in there too.
Miley's described Bangerz as "dirty south hip hop" – and the songs are in-your-face, unashamedly about love and sex, some romantic and some sordid. It's a bit of a mixed bag of tempos, swaying from the ballady Wrecking Ball (definitely one of the album's highlights) to the super-fast-paced do-si-do of country-esque 4×4 (featuring Nelly on the raps) where you almost imagine Miley begging you to ride her (yes, I went there). We've listened to first single We Can't Stop and the electro-heavy SMS (Bangerz) featuring Britney Spears over and over again but keep coming back to Wrecking Ball, Love Money Party (which strongly resembles a Rihanna song) and FU, which may just be the album's catchiest song.
INTERESTING FACT: Miley says she was inspired by Motown sounds and the music of openly-bi rapper Frank Ocean.
RATING: 8 out of 10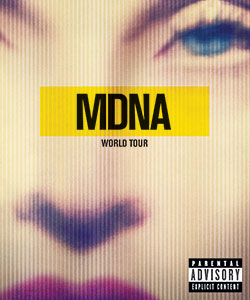 MADONNA – MDNA WORLD TOUR
Twelve hit albums, nine successful world tours (with this one raking in over $305-million to become the 10th highest-grossing concert world tour of all time); what more do you really need to know? It's Madonna, guys. She's the queen of pop and she isn't afraid to pull out all the stops to make sure you know it. So her MDNA world tour never made it to South Africa. That's okay – you can re-live the magic in the live DVD, which plants you firmly in the middle of the action. You'll feel like you were there, thanks to the excellent choreography, amazing vibe, packed stadium and brilliant production quality on the packaged DVD
Filmed in Miami to a sold-out crowd (which looks like mostly gays and gals, from the cutaway crowd reactions), Madge has always been a believer in the 'go big or go home' philosophy of live music shows. It's epic. The choreography is amazing, at 55 she's still a very impressive dancer, her voice is phenomenal and there are enough set and costume changes to keep everyone happy. As for the songs, she dishes up hits from MDNA, like Girl Gone Wild and Bang Bang, which includes some gasp-inducing choreography as she fights, fends off and fires at the bad guys.
There's blood splatter and jumping around in the seedy motel room set. But for the long-term Madonna fans, you can also look forward to classics like Vogue (phenomenal costumery here), Like A Prayer (complete with clapping choir) and more modern stuff like Hung Up and show closer Celebration. Even if you're not the biggest fan, you'll have newfound respect for Madge after watching this.
INTERESTING FACT: The MDNA World Tour DVD went to #1 in over 16 countries' DVD charts, but only scraped a #2 in Taiwan. Shame!
RATING: 9 out of 10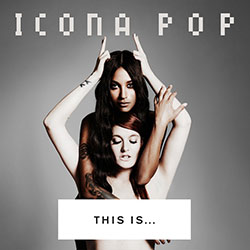 ICONA POP – THIS IS…ICONA POP
This one isn't just for the lesbians, although the appeal is obvious… you'll probably never know the names Caroline Hjelt and Aino Jawo but you don't need to. Together these two funky Swedes are the voices and faces of the current electropop sensation called Icona Pop, a duo whose songs are sweeping the globe. Thanks to their massive international dance hit, the catchy party anthem I Love It, they've become sought after from Stockholm to Sydney, and their second album, This Is….Icona Pop, is delivering radio-friendly party songs just in time for summer.
The big hype-worthy track is still I Love It, which kicks off the album, but there's more to add to your iPod: the equally catchy All Night, We Got The Weekend and Girlfriend, which is the song that has all the lesbians aflutter. Light Me Up and Then We Kiss also need some shake-your-tail-feathers, dancefloor-loving play. Get up and dance!
INTERESTING FACT: Icona Pop has been signed as the opening act for Miley Cyrus' Bangerz Tour in North America AND to open for Katy Perry's Prismatic World Tour's UK leg in 2014.
RATING: 7 out of 10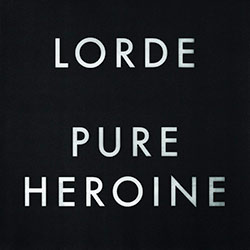 LORDE – PURE HEROINE
We've had Sia and Lana Del Ray, but now there's a new name in electropop who's tackling what the music critics call 'ambient', 'indietronica', 'art pop' and 'dark wave'. If that all sounds a bit poncey and up its own arse to you, it's simply strong female solo vocals, impressively deep (but not boring) lyrics about life and pop culture and all infused with synthpop overlays. You've probably heard her buzzworthy single Royals, which has found the outspoken New Zealand-born music star fame on radio stations all over the world.
Lorde, the daughter of famous New Zealand poet Sonja Yelich, is something of an intellectual, which comes across clearly on the album's 10 songs. Her distinctive-sounding voice breathes vooma into songs about life's ups and downs, in all its different shapes and forms. It's almost like we're listening to someone's poetry being sung out loud with electronic beats (not too heavy though) in the background supporting it. Also listen to second single Tennis Courts, Buzzcut Season, White Teeth Teens and A World Alone.
INTERESTING FACT: 17-year-old Lordes' real name is the tongue-twistery Ella Maria Lani Yelich-O'Connor.
RATING: 7 out of 10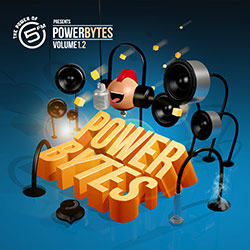 VARIOUS ARTISTS – 5FM PRESENTS POWERBYTES VOLUME 1.2
Ever listened to a radio station and thought to yourself, "These songs are so cool – where can I download them?" Well, that's the premise behind youth radio station 5FM's newest compilation, PowerBytes. The two-disc compilation contains 40 songs and like 5FM's signature sound, is a mix of local and (mostly) international tracks. The songs are primarily dance, electro and dubstep but there's pop, rock and house in there too. And if you're a fan of the station, you'll recognise a lot of these recent chart-toppers.
There's mainstream hits like Imagine Dragons' Radioactive, The Lumineers' Ho Hey, GoldFish & John Mani's One Million Views, Icona Pop's I Love It and Robin Thicke's mega-hit Blurred Lines. And there's less-well-known stuff on there too – Wankelmut featuring Emma Louise on the trippy My Head Is A Jungle (which recalls the good old days of club 206 on Joburg's Louis Botha) and local lads iScream & The Chocolate Stix, Jon Savage and Reason on Where The Party At? We also threw our hands up to Calvin Harris and Ellie Goulding on I Need Your Love and Disclosure featuring Aluna George on White Noise. Enjoy. Loudly!
INTERESTING FACT: 5FM is the biggest youth radio station in South Africa.
RATING: 6 out of 10