PJ POWERS: "I DON'T DEFINE MYSELF BY MY SEXUALITY"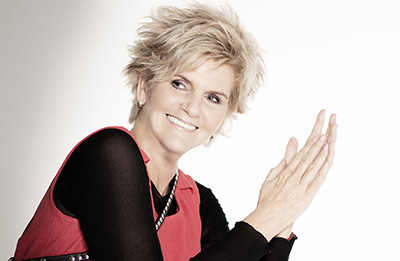 PJ Powers, the South African music legend, is coming out the closet (kind of) in her new one-woman show – not just as a gay woman but also as a recovering alcoholic.
With a singing career that began in the late 1970s, Powers has recorded 16 albums. She had Nelson Mandela as a fan and has sung her hits, like Feel So Strong, You're So Good To Me and Jabulani, for kings, queens (the royal kind) and global television audiences.
While many might know or have gossiped that Powers is gay, and that she struggled with alcoholism for many years, these have not been issues she's discussed in great detail in public before.
That's all set to change. Her new show Firefly, and the release of her memoirs later this year, are set to redefine the performer and present her in a new light as never before; raw, vulnerable and truly open about her life.
Powers tells Mambaonline that she's always assumed that the public has been aware of her sexuality. "Oh the whole world knows that I am gay," she insists! "But I don't walk about screaming 'I am what I am.'"
She explains: "I think gay people know I'm gay and to be perfectly honest I've never has an issue with being gay with myself and I've never had other people treat me differently. I don't like to define myself by my sexuality but when I walk into a room with my girlfriend, people know that we are a couple."
Powers is in two minds about the value of celebrities making big public announcements about being gay; turning their coming out into a spectacle of sorts.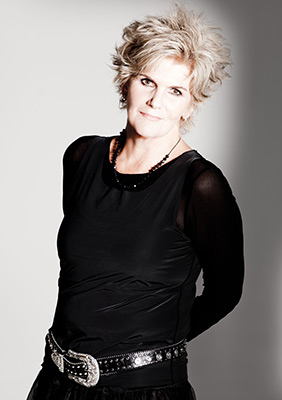 "It's a difficult issue. I am horrified about what's going on around the world – homophobia and corrective rape," she says. "But me publicly coming out is not going to help women in the townships. It needs a completely different angle. Me saying, 'I'm PJ Powers and I'm gay,' is not going to stop it. It's a human rights issue. It's not a gay issue. And I'm prepared to fight that cause."
Powers also muses about the pink community throwing its support behind celebrities and public figures just for coming out.
"It's a hell of way of guaranteeing yourself constant support and a constant audience. We all know that pink money is very valuable. I worry about gay people being used in that way. I'm nervous about exploiting the loyalty of gay people.
"Do I think there's value in it? I don't know if there is in people just coming out, but there is value in famous people not denying it. I've never denied it because I'm not ashamed. I think that's the most important thing," she says.
Powers describes Firefly, which débuts in Cape Town this month, as being about "finding the light and the darkness. It's the kind of show that will make you laugh and cry."
She admits that she's pretty terrified about standing in front of an intimate audience and baring her soul – a very different experience from her past concerts.
"I talk to the audience a lot. I'm used to performing in a huge stadium. It's unnerving for me seeing the whites of the eyes of the audience. So my challenge is that insecurity: 'please that I can hold the attention of these people for a two hour period and make them laugh and cry.'
"It's the most honest thing I've ever done. In the show I unequivocally say I'm an addict, basically. It's terrifying exposing myself and going into the level of detail that I go into. I even talk about drinking my Flex hairspray [for the alcohol]. When I say it, my palms sweat. It's bad enough saying it to an AA meeting and now I'm saying it to an audience," she admits.
She says that when she's spoken about her alcoholism at AA meetings around the country, "some people have sought help because of that" and she hopes the same will be true of the show.
Powers is quick to add, however, that Firefly is not all gloom and doom. "It's still entertaining! People are coming to be entertained, not coming to an AA meeting," she laughs.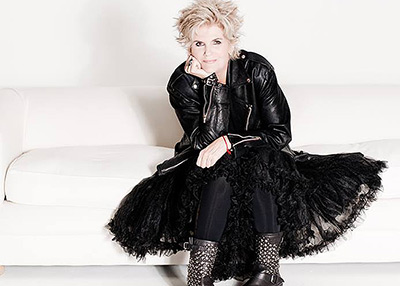 Her memoirs, which she's working on with writer Marianne Thamm, will go into more detail about her struggle with addiction and her personal relationships than the show does. "That book categorically and undeniably states that my first love was a woman and that my life has been with women."
The book will be released in August. And Gauteng fans needn't fear; Powers is negotiating with venues to bring Firefly to Johannesburg.
Does she see these projects as representing a new beginning for herself and her career? "I see it as growth more than change. But growth comes with change. So, yes," she says after a pause, "it definitely is a new chapter."
Firefly is on at the GrandWest Roxy Revue Bar in Cape Town until 29 March. Tickets for the show are available from Computicket at R90 each.