MAMBA SPINS: KYLIE, GEORGE MICHAEL, KELIS & MORE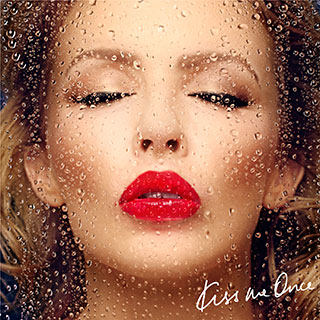 KYLIE MINOGUE – KISS ME ONCE
There's two kinds of Kylie: the pop princess who had us all doing the Locomotion. And then there's the mod Kylie who, ever since Can't Get You Out Of My Head, has been churning out successful dance-pop hit after hit. On Kylie's 12th album Kiss Me Once, it's definitely the latter. We're in familiar territory here, despite Kylie being with new management, a new record label and a new executive producer in Sia Furler. But don't worry boys: it's still the same Kylie you know and adore, complete with infectious pop lyrics and songs oozing the kind of sex appeal that Rihanna's family wishes she'd go back to. Let's face it – there's a formula to Kylie. Not many artists these days get to have a career that lasts over 25 years yet she does it, and she does it well. Madonna might be the queen of reinvention. And if that's so, then Kylie is the queen of the ecstatically comfortable.
Kiss Me Once offers up 11 tracks that veer between pop, electro and even a splash of dubstep-lite. The opening track of Into The Blue is an instant radio-friendly hit that sounds exactly like the Kylie we all know and love. Also, listen out for Million Miles, I Was Gonna Cancel (written by Pharrell Williams), Les Sex (we predict you'll be hearing a lot more of this track in the months to come), the very Sexercize (written by Sia) and a wet dream of a duet for pop fans: Beautiful with Enrique Iglesias.
DID YOU KNOW? Enrique and Kylie didn't actually work on their collab together. Their vocals were recorded separately in different cities.
RATING: 7.5 out of 10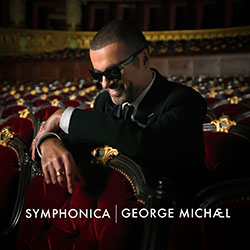 GEORGE MICHAEL – SYMPHONICA
Symphonica is an album of firsts and lasts: it's George Michael's first album in nearly a decade (yup, it's been eight years since he released Twenty Five); it's GM's first live album; and it's the last album worked on by legendary producer Phil Ramone, to whom it's also dedicated. Symphonica is a glorious, albeit surprising, return to the spotlight for the gay icon (and not just because it's live recordings). The 14 tracks might be pop but don't expect a lot of top 40 chart stuff. Instead, George relies on his incredible voice, a huge orchestra and mainly slower-tempo tracks to cast his spell.
Symphonica is an interesting mix of original material and cover songs. George breathes new life into two songs made famous by Nina Simone, covers with a strong feeling of big-band swing music: her signature tune My Baby Just Cares For Me (and it's delightful hearing him sing the male pronoun 'he') and a song that was a huge club anthem at one point, Feeling Good. On the slower tempo are the easy-listening The First Time Ever I Saw Her Face, Brother Can You Spare A Dime, Cowboys And Angels, and John And Elvis Are Dead (the latter two being written by Georgie himself). Symphonica might strip it down to keep it raw and riveting but you won't feel short-changed.
DID YOU KNOW? George's Symphonica tour in 2011 and 2012 (upon which the album is based) was cut short after a bout with pneumonia saw him hospitalised and in a three-week coma.
RATING: 8 out of 10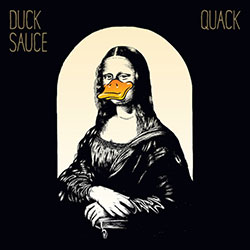 DUCK SAUCE – QUACK
You get serious dance music (like deep house and dubstep, which some might say is seriously irritating to listen to). And then there's the cheesy kind that makes you want to hit the dancefloor and shake your bootay for hours. Which is exactly what dance duo Duck Sauce do so well. Comprised of DJs Armand van Helden and A-Trak, they're famous for their cheesy dancefloor thumpers Barbra Streisand and Big Bad Wolf. But if their first full-track album is anything to go by, we should be hearing a lot more Venga Boys-like hits out of these guys.
So there's good and bad on Quack. We'll start with the kiff stuff, which (happily) is the music. There's lots to chose from here. Ring Me is a fun dance treffer with serious Boney M-like beats, while Charlie Chazz & Rappin Ralph has a 90s techno meets electroswing feel to it. It's cheesy but cute. It's You also has that electroswing vibe perfected by Jazzbit and GoodLuck and Radio Stereo has a retro coolness to it. We loved the catchy NRG but could do without the revised and updated Barbra Streisand, which is still one of the catchiest dancefloor tunes around. But this version doesn't work – the talk is distracting. Talk? What talk? Ah, here's the album's downside – it tries to be weird/cool with odd, bizarre talks (skits perhaps?) before and after most of the songs. There's alien voices proclaiming the evolution of the human race to a prank call from a guy wanting to fill an entire jacuzzi with (drumroll) duck sauce. Sadly, the jibber-jabber merely distracts from the cool tunes. My advice: fast forward through them.
DID YOU KNOW? Radio Stereo samples a 1982 track from a band called Members. The guy who wrote the original song, Nigel Bennett, has given Duck Sauce's resampling the thumbs up.
RATING: 7 out of 10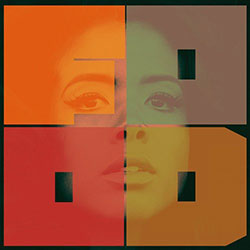 KELIS – FOOD
If Janice Joplin hadn't OD'd on heroin and was still alive today, making music, she'd probably sound a lot like Kelis does on her new album. Throw in a Macy Gray-sh vibe and you've pretty much got the 13 tracks making up Kelis' sixth album. It's nothing like her other smash-hits Acapella and Milkshake (it brought all the boys to the yard!) – instead, Food is a retro memory-lane trip with strong influences of soul, funk, electro, gospel and Afrobeat. The inspiration? "You know those records in your life that your parents played and they resonate with who you are? They make you nostalgic. I wanted to find out how to get that feeling," Kelis says.
Food is an album you'll want to listen to over and over again. It's got emotion, it's got soul, it's got heartfelt lyrics (which Kelis co-wrote on all but one of the tracks). Listen out for Floyd, which oozes with sexual tension ("I've got some space and I want that man to fill it" and "I want to be blown away") as well as Friday Fish Fry, which might just be the album's best song thanks to the army drill peppiness. Change is a dark, moody and passionate track about the dangers of love and the pitfalls of forgiving a lover who's done you wrong, while Rumble, with its strong piano overtones, is also wrought with emotion – this time about the anguish of a splitting couple and one of them giving back their house keys. Plus, there's first single, the funky Jerk Ribs.
DID YOU KNOW? Kelis' four-year-old son Knight Jones speaks the album's opening monologue on first track Breakfast.
RATING: 8 out of 10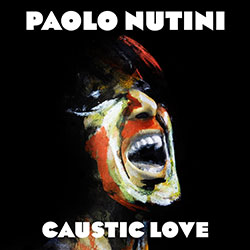 PAOLO NUTINI – CAUSTIC LOVE
If you've never heard of Paulo Nutini (and I'd be impressed if you have, dears) then be prepared to discover a music talent. Ok, disclaimer first: he may not be very "gay" (fabulous?) although he is kinda easy on the eyes. The (pasty) white Scottish singer with the voice of a black soul singer takes bluesy folk and infused it with pop-rock elements, some of it peppy and some slower and ballady. But he's gone for a noticeable R&B-centric departure on this, his third album, and the critics are loving it. It's sexy, it's emotive, it's deep…it's music to have sex to.
Caustic Love still has Nutini's signature deep, yearning songwriting written (if you'll excuse the obvious pun) all over it, plus it's still full of soul and funk. The album kicks off the noticeable departure from the very first track, Scream (Funk My Life Up) which also happens to be the first single on offer. But don't stop there. Turn the volume up on One Day, Let Me Down Easy, the oddly-named Numpty, Diana, Cherry Blossom and Fashion, a duet with Janelle Monáe.
DID YOU KNOW? Paolo's second album, Sunny Side Up, went five times platinum in the UK and quadruple platinum in Ireland. That's over 1.5 million copies sold.
RATING: 7 out of 10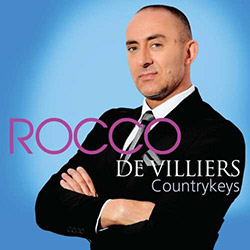 ROCCO DE VILLIERS – COUNTRY KEYS
Piano-playing geniuses aren't so easy to come by but they are a trend that seems to be enjoying a bit of a happy revival of late. While Liberace is still probably the man to beat, we've also seen theatrical greats who can tickle the ivories emerge right here in SA. Names like Ian von Memerty and Jonathan Roxmouth spring to mind. And of course, Rocco, who's a bit of a household name in the Afrikaans market for his cabaret shows.
While cabaret may not be everyone's cuppa, Rocco definitely knows his way around the piano and on Country Keys, Rocco's armed with a band of musicians including drums, a guitar, violins and even a fiddle. You'll recognise a few of the tracks – Country Roads and the theme music for Afrikaans soapie Binnelanders. And while Rocco's not quite on Liberace's level, the music is soft and melodious.
DID YOU KNOW: Rocco, who boasts quite the buff physique, has written and released three cocktail recipe books, and a fourth is on its way.
RATING: 6 out of 10