WATCH: TOYA DELAZY'S NEW PANSEXUAL MUSIC VIDEO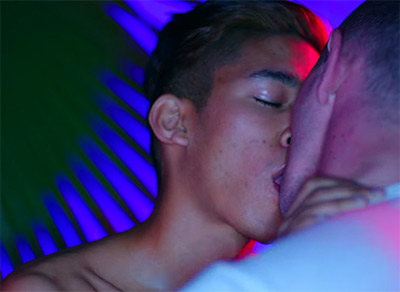 Toya Delazy has released a gay-affirming video for her new single – and it includes same-sex couples kissing.
The singer's clip for Forbidden Fruit shows lesbian, gay male and heterosexual couples smooching.
It's perhaps DeLazy's most daring music video to-date and the first that deals directly with sexual diversity.
The star, one of a handful of groundbreaking openly gay or lesbian musicians in Africa, has previously spoken up about her relationship with her girlfriend.
"You love who you love. This life has no rules, there is no instruction manual, we don't live to find ourselves, we live to create ourselves," said DeLazy about the video's concept.
Forbidden Fruit was shot in Cape Town and was directed by Kyle Lewis from Dirty Soul Productions.
The lead track from her new album Ascension, Forbidden Fruit has quickly moved up the SA Top 100 chart thanks to nationwide crossover radio play listing.
Watch the video below.