Living in this lonely cage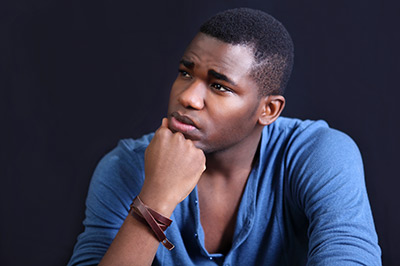 Who among us dwells within a lonely cage? Who has the courage to recognise this fact – often dismissed as too sad to acknowledge? Something that's seen to be so in conflict with the jubilation of the festive season.
I am a single gay man who finds nothing to celebrate about Christmas, not only because I no longer consider myself Christian but because gay communities are still not highly regarded in most parts of the world.
Since I do not identify with the traditions surrounding the season, I find myself secluded and cornered into a position of aloneness. I am mostly at peace with my aloneness, but at times I catch myself waging a war with the self. It seems as though, whether one is proudly gay or ashamedly so, the battle against guilt and loneliness can be equally intense. Loneliness is the ultimate downfall – something that many gay individuals stumble over and succumb to.
We are either caged by external circumstances into loneliness, or we cage ourselves through bad choices. In Being Homosexual Richard A. Isay writes that many gay men are forcibly integrated into the heterosexual community. That process of integration teaches gay men to willingly assume traditional masculine behaviour patterns so as to gain some sense of belonging.
Gay men who give in to external pressure to assume a heterosexual identity also simultaneously give permission to society to cage them. These men may sit at the head of the dinner table and be perched high in patriarchy, but they know loneliness too well. These men trade in their power for a safe place in the nest of a heterosexual society.
The web of lies they weave trap those who they are in relationships with; the lies serving as a shield to cover up the truth that is their loneliness. They are lonely to the extent that they have no clue where the lies end and the truth begins. These holidays, these men will drive a wife and kids to vacation. They take with them that cage they drag wherever they go.
The "out" gay guy has often done the necessary work to achieve some self-acceptance and yet can remain trapped under the rubble of ego; his loneliness a product of his own choosing. He admits that he needs someone, but his ego insists that the person worthy of his affections must be of certain build, class and race.
If that ideal doesn't come along, he develops ways of numbing the pain. These sorts of men have unwittingly caged themselves. Often they might withdraw into a life of solitary masturbation or meaningless encounters. These holidays, millions of gay men will stroll in to bars willing to settle for lust while desperately looking for love.
Millions more will sit in crowded rooms, force a smile and tolerate bad company rather than being alone. Millions more will cuddle with women and silently weep away the guilt of having trapped other lives in their storm of lies. Millions more are not aware if they are coming or going. They don't know if they are lonely or not; all they do is float past each season.
As Dr Maya Angelou once said: "The caged bird sings, with a fearful trill, of things unknown, but longed for still, and his tune is heard, on the distant hill, for the caged bird sings of freedom."
If you happen to be gay and you happen to know loneliness, do the right thing and liberate yourself from its grip. Free yourself from the cage of loneliness; the key has always been within the palm of your hand.