There's something Magic about Charl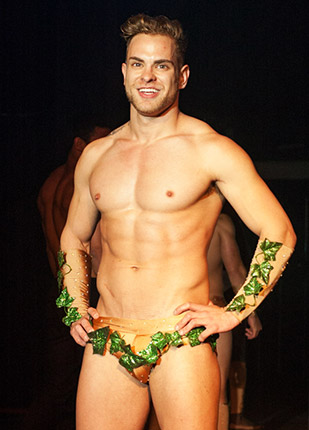 Charl van Helsdingen, one of the Magic Mike South Africa boys, is sexy, charming and proudly gay.
The stunning 24-year-old dancer from Joburg's West Rand came out at the tender age of 17 because he "decided not to live a lie anymore and I wanted to be the person I was."
He's gone on to become one of the star attractions of the recently formed erotic male dance troupe that's making waves entertaining men-loving guys and women in Gauteng.
Charl spoke to us about taking it all (almost) off on stage…
How did you get involved with the Magic Mike shows?
I'm a trained dancer. I trained for eight years. I'd been doing odds and ends shows and my boss Ian offered me the opportunity of Magic Mike. I went to check it out and now I'm very happy and very blessed to be doing this.
How many shows do you do a month?
I've been doing around eight shows a month, but we have 12 shows coming up in the next couple of weeks.
How comfortable are you with dancing almost completely naked?
I grew up being very heath conscious, so I am completely comfortable with my body. Dancing is my life. It's God's gift and what you do with it is your gift to God. I just have to dance. It's my passion.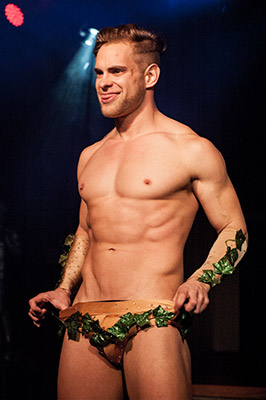 Are there any other gay guys on the team?
I'm the only gay guy at the moment.
And how accepting are they of you?
Completely. We are like brothers and best friends. We accept each other's individualities and quirks.
How do the other dancers feel about the gay guys in the audience?
They always ask my advice about the male attention. Everyone knows their boundaries and the dancers enjoy themselves. They do love attention, both from men and women. Attention is attention! [Laughs] If you are getting attention you're doing your job right.
Are you dating someone? And how does he feel about your work?
I am. I have a partner who I'm dating. In the beginning it was little bumpy, but now he's 100 percent supportive and very proud of me.
How do your shows differ from those in the Magic Mike movies?
I think we bring a lot of what Magic Mike represents to the stage, but we do have our own signature styles and moves. It is more South African and more intimate.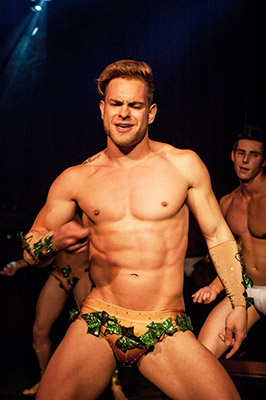 Would you describe yourselves as strippers?
I would not call us strippers. We have our risqué numbers but we are male entertainers and dancers. We entertain the straight ladies, the gay men. We are there to entertain.
Who is your favourite Magic Mike movie character?
The lead, Channing Tatum, is of course. He's very much a dancer and he entertains people like I do. I relate to him in that sense.
Have you ever done the 'Full Monty' on stage?
No, and I wouldn't do it. People are more than satisfied with what I have to offer. As much as we are showing you what you'd like to see, you have to keep some form of mystery and dignity. We want you leaving wanting just that little bit more. [Laughs]
Has your mom been to one of the shows?
Yes! My mother has been to a show and she's very proud. She's a very proud mommy. [Laughs]
Check our Men of Magic Mike South Africa gallery here. (All pics by David Penney)