NG Kerk backs away from same-sex unions in "disgusting" decision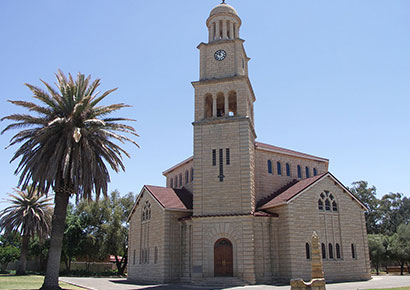 The Dutch Reformed Church (DRC), or NG Kerk has formally reversed its lauded vote last year to allow the recognition of same-sex unions.
At an extraordinary meeting of the General Synod this week, the DRC decided to no longer accept same-sex relationships, even if they are legal civil unions.
In a statement, the church proclaimed that "marriage was instituted by God as a sacred and lifelong union between one man and one woman and that any sexual intercourse outside such a solid formal marital relationship does not meet Christian guidelines".
The latest decision in effect repeals the General Synod's landmark October 2015 vote to let individual church councils recognise and bless same-sex relationships.
Since that decision last year, the DRC has consistently refused to implement the vote, despite threats of legal action from a group of LGBT and LGBT-affirming theologians and a former human rights commissioner.
Laurie Gaum, the spokesperson for the group, described the latest move as "disappointing, disgusting, regressive and tragic". He explained that, "this takes the church backward nine years or so".
In its statement, the DRC tried to soften the blow by asserting "the equality of all people regardless of sexual orientation"  and committing itself " anew to promoting the God-given dignity of all people".
The church further asked for "unconditional forgiveness that persons with a homosexual orientation are not treated as above".
Gaum called this "disgusting double talk" and commented that the DRC "should rather avoid making these remarks because they say the opposite of their actions".
"These are meaningless things to try to appease people. We are not that dumb. It is a violent decision that makes the environment unsafe for LGBT people," he said.
Gaum confirmed that his group is still considering taking the matter to the courts, as their legal counsel had advised them that the appeals process that led to this week's policy reversal is illegal under the church's own rules.
He also admitted that the time may have come to give up on the DRC. "On the other hand we may also decide that [the DRC] is simply not a space for LGBT people anyway. We will come to a decision early next week," Gaum said.