World mourns shock Christmas Day death of George Michael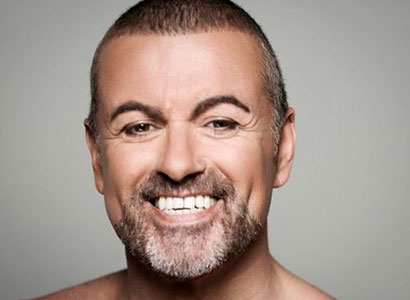 As many around the globe sang along to his festive season classic Last Christmas this weekend, few were aware that George Michael died on Christmas Day.
News emerged on Boxing Day that Michael, one of the world's most influential gay songwriters and pop stars, died at the age of 53, apparently from a heart attack.
According to his publicist, Michael "passed away peacefully at home" in Goring, Oxfordshire.
Police described the death as "unexplained but not suspicious" and said that a post mortem would be undertaken. The English star's death came as he was reportedly working on new music and a documentary about his life in the 1990s, called Freedom.
Michael (born Georgios Kyriacos Panayiotou on 25 June 1963) first found fame as one half of the group Wham!, along with Andrew Ridgeley. The duo's catchy songs, such as Wake Me Up Before You Go-Go, were met with huge international success.
Michael then launched a solo career in 1987 and his debut solo album, Faith, was a global smash that led to six other solo albums.
Michael was arguably the biggest star of his day to come out as gay, which he did after he was arrested in 1998 for "engaging in a lewd act" in a public bathroom at a Beverly Hills park.
He later said that the incident "was a subconsciously deliberate act" [of coming out]. Michael embraced the controversy by releasing the satirical track and video Outside, which featured male police officers kissing each other. He also defiantly and openly continued to cruise for casual sex throughout his life.
Michael once wrote on Twitter: "I have never and will never apologise for my sex life! Gay sex is natural, gay sex is good! Not everybody does it, but … ha ha!"
His romantic life was dominated by two significant relationships. One was with Brazilian dress designer Anselmo Feleppa, who was later diagnosed with HIV. "It was terrifying news," said Michael. "I thought I could have the disease too. I couldn't go through it with my family because I didn't know how to share it with them – they didn't even know I was gay."
Feleppa went on to die of an AIDS-related brain hemorrhage in March 1993, which devastated the singer. Michael wrote the song Jesus to a Child in tribute to his late lover.
The star's second major relationship was with American Kenny Goss. The two men were a couple from 1996 to around 2009. There were reports that they planned to marry but they never did.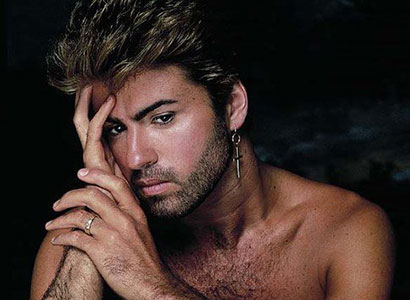 Michael's later career was dominated by his battle with substance abuse and health scares. In 2013, there were claims that he tried to commit suicide in a bizarre incident in which he fell or jumped out of a moving car on a British highway.
In 2010, Michael spent four weeks in prison on charges of cannabis possession and driving under the influence of drugs after he crashed his car into a London shop. He was also banned from driving for five years.
In 2011, he was forced to cancel a series of concerts after being hospitalised for severe pneumonia that, he said, could have been deadly.
Having sold more than 100 million records worldwide, Michael was one of the 80's and 90's most memorable songwriters and vocalists (he was recently nominated for the 2017 Songwriters Hall of Fame). He will also be remembered for the powerful impact he had on young LGB people around the globe as an acclaimed and openly gay pop star.
Heartbroken at the loss of my beloved friend Yog. Me, his loved ones, his friends, the world of music, the world at large. 4ever loved. A xx https://t.co/OlGTm4D9O6

— Andrew Ridgeley (@ajridgeley) December 26, 2016
Farewell My Friend! Another Great Artist leaves us. Can 2016 Fuck Off NOW? pic.twitter.com/aEGIUNSJbt

— Madonna (@Madonna) December 26, 2016
2016 – loss of another talented soul. All our love and sympathy to @GeorgeMichael's family. pic.twitter.com/3h4xqEDXR9

— Duran Duran (@duranduran) December 25, 2016