Shock as Trump restores transgender military ban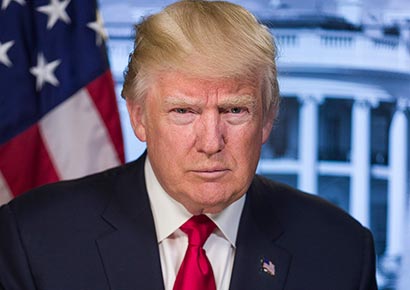 In a stunning and unexpected decision, President Donald Trump says he will not allow any transgender people to serve in the US military.
Taking to Twitter to make the shock announcement, Trump wrote: "After consultation with my Generals and military experts, please be advised that the United States Government will not accept or allow Transgender individuals to serve in any capacity in the U.S. Military."
He added: "Our military must be focused on decisive and overwhelming victory and cannot be burdened with the tremendous medical costs and disruption that transgender in the military would entail. Thank you."
The move is a betrayal of the LGBT community and reverses the June 2016 decision by the Department of Defense under the Obama administration to allow transgender personnel already in the military to be open about their gender.
Last month, the Pentagon said it would delay implementing the last part of that policy to allow openly transgender individuals to enlist in order "to evaluate more carefully the impact of such accessions on readiness and lethality".
This had been expected to be a six-month postponement, but today's announcement also puts existing transgender military personnel back in the closet. It is unclear what will happen to staff who are already out as transgender.
According to the Williams Institute, there are an estimated 15,500 actively serving transgender members of the US military, making the Department of Defense the largest employer of transgender people in America.
The Human Rights Campaign described Trump's decision on Wednesday as "shameful" and said that attacking currently serving transgender troops "who put their lives at risk is unpatriotic and dangerous".
The decision is another step by the president in rolling back LGBT rights in the US since he came into power. Most significantly, in February, his administration reversed guidelines issued by the Obama administration barring schools from discriminating against transgender students.
After consultation with my Generals and military experts, please be advised that the United States Government will not accept or allow……

— Donald J. Trump (@realDonaldTrump) July 26, 2017
….Transgender individuals to serve in any capacity in the U.S. Military. Our military must be focused on decisive and overwhelming…..

— Donald J. Trump (@realDonaldTrump) July 26, 2017
….victory and cannot be burdened with the tremendous medical costs and disruption that transgender in the military would entail. Thank you

— Donald J. Trump (@realDonaldTrump) July 26, 2017