Why Gay Pride is as relevant as ever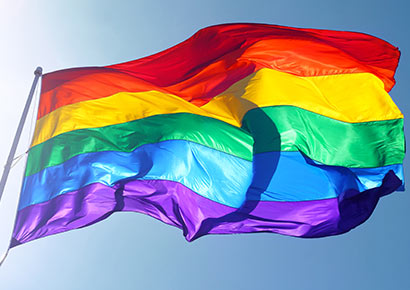 Over the weekend, some members of the LGBT (lesbian, gay, bisexual or transgender) community congregated for the annual Soweto Pride activities.
I wasn't aware of this event until a friend brought it up during a call as he sought my views on it.
He isn't in favour of marches of any kind as he believes these are ineffective and quite frankly a waste of time. My friend is gay.
During our chat he brought up legitimate questions around the role, if any, demonstrations like Pride have had in advancing LGBT rights and the broader acceptance of these in black communities like Soweto.
I'm a proponent of marches and in the past I've written about how these shouldn't be viewed as a standalone strategy but rather as part of a larger public awareness programme.
Awareness initiatives of course cannot end with marches and the like but have to result in tangible changes in attitudes and in our laws. The goal of any demonstration is to influence how systems work and marches are but one way of achieving this.
Change doesn't occur overnight but it happens gradually when a number of approaches conspire to make it happen.
Pride demonstrations are particularly unique because these are more than just a march. Worldwide, Pride is held as an expression of self-acceptance and as a tool for self-empowerment by members of the LGBT community.
Globally, Pride events are held to commemorate the Stonewall riots which took place in New York City in 1969. These riots are viewed as a defining moment by modern LGBT movements. The 1960's were a time of intense anti-gay laws in the United States and on 28 June 1969 a police raid took place at the gay-friendly Stonewall Inn.
Members of the gay community responded with violent demonstrations and from then on began to organise as various social and political movements. This is what birthed Pride as we know it today.
So no, it isn't about feathers, wigs and make up. It is about human rights.
Where I take issue or exception with Pride related activities is that LGBT people seem to confine themselves to being 'proud' during one day every year.
Being proud has to become a way of life not only for LGBT people but for the country as a whole. Part of the problem is that there's an absence of leading LGBT figures across sectors and perhaps this is the reason the value of Pride comes into question.
But because of the large presence of gay and lesbian people in the entertainment industry, there's a view that their rights are now widely accepted and respected by the broader public. But are they really?
My view is that as with any marginalised group; we pay lip service to LGBT rights and only give the appearance of supporting these when it's convenient for us to do so.
Here's the cold truth: we mostly give praise to LGBT persons when they design our clothes, act the fool and make us laugh.
Pride marches are an act of self-love and as a demand to be treated the same
It's easy to think you aren't homophobic just because you follow Somizi on Instagram and you laugh at his jokes and antics on Idols each Sunday.
But until we extend such embrace to LGBT persons in our communities we actually haven't moved very far on this issue hence the continued need for marches and other demonstrations.
Think about this. How would you react to an openly gay person who says he wants to be president, for example?
Would you have reverence and faith in a transgender Public Protector like you did with Advocate Thuli Madonsela?
How about a lesbian priest in your church? Would you be happy with her delivering the word of God?
How do you feel about an LGBT person who wants to lead your country and by extension you? I'm talking about a LGBT person who isn't interested in doing your hair, who isn't going to wear a ridiculous outfit to make you laugh or a person who won't entertain your patronisation when you call them chomi? Guess what? Such persons do exist.
They are your child's teacher at school and your doctor. They are the taxi driver you depend on to get to work each morning.
You may be disgusted by them but they bake the bread you buy and eat everyday with their hands. They are also in your families whether you choose to see it or not.
As you think about Pride and marches in general I'd like to alert you to a few facts.
A report released by the Love Not Hate programme in June this year revealed that 55% of persons who identify as lesbian, gay, bisexual or transgender live in fear of being discriminated against in our country.
Yes, in a country with the most progressive Constitution in the world and 23 years into its democracy there are people who fear being hurt for being who they are.
The report, after months of research in all communities found that 88% of crimes against LGBT persons go unreported. So before dismissing somebody who participates in events like Pride, it's worth taking a moment to consider the context in which they do this and the risk they take as they may face rejection from their families and communities.
Today we take for granted that people of the same sex can marry each other in our country. Eleven years ago we became the first country on the continent and only the fifth in the world to legalise this through the Civil Union Act.
We must not dare forget that this was hard won as activists and a court application by Marie Fourie and Cecelia Bonthuys resulted in the Constitutional Court directing Parliament to pass such a law.
But the Act was a compromise and is imperfect. Fixing this will require stronger resolve from the LGBT community therefore making Pride and similar movements imperative in this struggle.
The answer I gave my friend is that I think LGBT people participate in pride marches as an act of self-love and as a demand to be treated the same.
You cannot love the character of GC on the SABC 1 hit show Uzalo and then hurl insults at the effeminate gay guy who lives down the road.
You cannot support Caster Semenya on the track and then turn a blind eye when a lesbian person is raped because some man thinks it will turn her straight.
For as long as such hypocrisy, double standards and crimes against LGBT persons exist; the need for Pride parades will remain relevant and until then they have to march on.
– Mondli Zondo (@MoZondo) is a columnist and a Mandela Washington Fellow. This article was first published by News24.