New report reveals critical need for hate crimes law in SA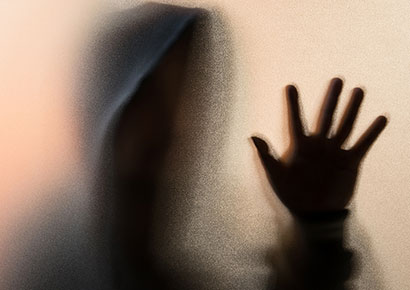 A new report, five years in the making, has exposed the devastating nature of hate crimes in South Africa, where LGBT people remain among the most vulnerable groups.
On Thursday, the Hate Crimes Working Group (HCWG) launched its Hate & Bias Crimes Monitoring Form Project report at the Holocaust and Genocide Centre in Johannesburg.
The research is an overview of 945 hate-based cases that were comprehensively documented in five provinces. The cases involved crimes and bias on the basis of a range of factors, including sexuality, race, religion, gender identity, occupation (e.g. sex work), disability, and others.
The information was sourced from NGOs and other groups as well as through the media in an effort to paint a picture of bigotry and prejudice in the country. The incidents documented ranged from hate speech to murder.
"Hate crimes hurt more than other crimes," explained lead researcher Juan Nel. Because they are based around prejudice against a group, their reach extends beyond the individuals involved, he said. "We are all affected. Hate crimes tear at the very fabric of our country and undermine social cohesion."
LGBT people are often victims
Based on the cases investigated, the most vulnerable groups included people who originated from outside of South Africa and faced xenophobia. They were followed by members of the LGBT community, who experienced crimes based on their sexual orientation or gender identity.
According to the report, 35% of cases were perpetrated against lesbian or gay victims and 1 percent against bisexual victims, while 8% of victims identified as transgender. Many victims faced dual vulnerability; for example, transgender sex workers .
While the research was not meant to document the prevalence of hate crimes in South Africa, and was to some extent limited by the nature of the groups that agreed to take part in the study, it nevertheless offers "the most comprehensive and in-depth study of hate in South Africa," said Nel. "We believe that the number of incidents far exceed the number documented in this study," he added.
The aim of the report is to provide facts and figures that can aid in advocacy to fight hate crimes and bolster support for hate crimes legislation.
Yolanda Mitchell, from Ubora Research Solutions, who compiled the report, noted that the media tends to focus on cases that involve violence, but most victims experience seemingly 'less severe' incidents, such as threats, damage to property, discrimination and hate speech.
"These may be deemed to be 'lesser crimes' but they have a major impact on victims," she said. In half (50%) of the cases, emotional changes were noted, including fear, humiliation, shame, loss of trust and powerlessness. "Hate crimes are 'message crimes' – they send a message of contempt," said Mitchell.
She also pointed out the extreme nature of some cases, such as the murder of 27-year-old Soweto lesbian Lerato Moloi, who was stabbed, raped and had rocks thrown onto her head. "The extreme 'over the top' cruelty sends the message that 'you must be obliterated'," commented Mitchell.
Government must take the lead
Many of the cases documented (34%) involved perpetrators known to the victims or from their community (34%). Perpetrators included community leaders; teachers, preachers, doctors and politicians. An appalling seven percent of perpetrators were police officers, and four percent were public officials.
The government and the criminal justice systems came under fire at the presentation. The researchers found that 66% of cases were never reported to the authorities – often because the victims feared not being taken seriously or being further victimised. Only 62 of the 945 incidents were seen through to a verdict in court.
The courts, including Equality Courts, were criticised by the researchers for the many delays that victims commonly face in securing justice. Murder trials can span many years, as can hate speech cases; the case against former journalist Jon Qwelane has dragged on for almost a decade in the Equality Court.
The HCWG believes that hate crimes legislation is desperately needed in South Africa so that cases can be effectively recorded when they are reported to the police and prosecuted.
A draft hate crimes bill was published by the government in October 2016 for public comment, but more than a year later it remains in limbo, with no indication of if and when it will begin the legislative process.
"Twenty-four years into democracy, we still don't have a government that responds to this need," said Nel.
"Why is it that in 2018… it is up to civil society with its limited resources to do this sort of research?" asked Mitchell. "We need a hate crime law to understand the problem in a country like ours, where we are sitting with massive inequality and massive divisions."
The HCWG has launched a petition calling on the South African authorities to stop stalling and push forward the country's hate crimes bill. You are urged to sign it here.