World Cup | FIFA fines Mexico "inconsequential" $10,000 over homophobic chant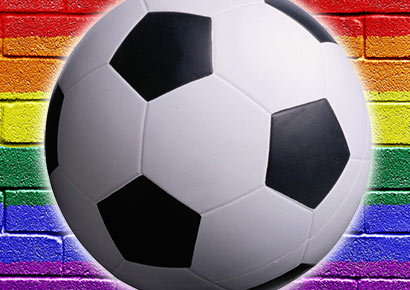 FIFA on Wednesday handed down a US $10,400 fine to the Mexico Football Association for "discriminatory and insulting chants" during a World Cup game against Germany.
Mexican fans reportedly chanted the homophobic slur on Sunday while German goalkeeper, Manuel Neuer, was preparing to take a goal kick. Football fans in Mexico often use the slur to insult goal keepers from an opposing team.
"The FIFA Disciplinary Committee has sanctioned the Mexican Football Federation (FMF) with a fine of CHF 10,000 for the misconduct of a group of Mexican fans (cf. art. 67 of the FIFA Disciplinary Code) in relation to discriminatory and insulting chants during the first half of the 2018 FIFA World Cup match played between Germany and Mexico," FIFA said in a press statement.
"The decision was passed after a thorough assessment of the relevant match reports, the FMF's precedents and the evidence provided, which included videos of the incidents as well as examples of certain sustainable actions taken by the FMF to raise awareness among its supporters," FIFA said. "Moreover, the Disciplinary Committee gave a warning to the FMF, who may face additional sanctions in case of repeated infringements of this type."
Some Mexican fans have argued that there is no homophobic or discriminatory intent in the chant, which is a Spanish reference to a male prostitute. The Mexican Football Federation has been repeatedly fined by FIFA over spectators chanting the slur, but this has failed to stop the abuse.
According to Reuters, a source claimed that if the chants persist in future World Cup games, then the football association would start removing Mexican fans from the stands.
LGBT sports publication Out Sports referred to the penalty as "meaningless". The site insisted that the $10,000 was: "…A number so absurdly inconsequential to Mexico Soccer that the amount underlines and bolds FIFA's message to the rest of the world that soccer's governing body has absolutely no interest in, or commitment to, stopping fans from offending LGBTQ people around the world with an anti-gay chant in stadiums."
The site's Cyd Zeigler said: "[There] is only one way to stop this behavior: Clear stadiums and order Mexico to play in front of empty stands. Period. Full stop. That's it. All of these efforts with fines will remain completely useless as Mexico fans and FIFA continue to give a big middle finger to the LGBTQ community."
FIFA is using a new anti-discrimination procedure for the Word Cup, under which referees are instructed to stop the game for an announcement on the public address system when discriminatory behaviour is seen or heard. On Sunday, however, FIFA said that the fans stopped their chanting before the referee had a chance to act.