Peter Ngqibs – a queer South African artist making waves internationally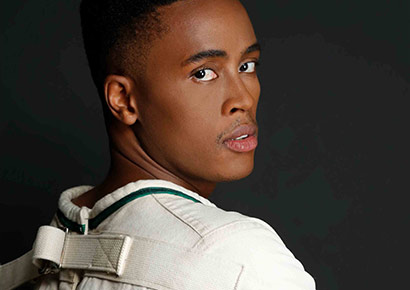 While it's become evident that South Africa is still reluctant to provide equal and fair opportunities to its LGBT+ artists, the international landscape is not sleeping on this talent. 
Meet Peter Ngqibs (Peter Ncanywa) a South African queer singer-songwriter living in the US who is making waves in the United Kingdom and the States.
Peter has released his debut self-penned album, Let Me Go and was recently nominated for best music video at the 2018 New Jersey Film Festival Awards,  for his song, Free Me.
He says his music is inspired by both local and international artists, including the likes of Brenda Fassie, Lira, Caiphus Semenya, Michael Jackson, Luther Vandross, Janet Jackson and Justin Timberlake.
Mambaonline had a Q&A session with the rising star to learn more about him, what his music is all about and the importance of young people from the LGBT+ community growing up in conducive and safe environments.
Who is Peter Ngqibs?
I was born and raised in Pretoria, and I consider that my home city. I moved to the States because I started working for a cultural exchange program. I tried applying to different universities to study music because that is something I was passionate about. This was also the reason why I left South Africa – because my dad didn't want me to study music. I somehow managed to pull that off because I graduated with a degree in Music and Psychology in 2014. I have since been working as a music director for a Presbyterian Church in New Jersey.
Tell us how how your album Let Me Go came about?
It sort of has been a work in progress for a while now. Some of the songs on the album were songs that I wrote over 10 years ago. I was trying to make relatable music and I think at that time, those songs were a bit too mature for me. I hadn't fully grown into them, and I had to look at myself and say, "okay, this is how I've changed and developed" and adjust my music to those [two aspects].
What kind of themes does it deal with?
The album is about freedom; personal freedom. Freedom around the struggles of friendship, with coming out and also being in a whole different country all alone without your family. The album also speaks about the difficulty in navigating relationships within gay culture. Dating guys in the closet and those who disappear on you, when all you're doing is looking for a solid relationship. For someone who has been single for almost thirteen years, I speak about how I've had near dating experiences, because men tend to ghost and disappear. The album speaks on the struggles I've faced in both worlds (South Africa and the US). I speak on the election of Donald Trump and the progression that he has reversed, affecting a majority of the marginalised. It makes you imagine the true struggles that our parents faced during apartheid back in South Africa.
The music video for Free Me has been nominated for an award at the Jersey Film Festival. Tell us more about the song?
I am really excited for this achievement. The song explores three different facets of my life and journey, showing the many facets of my personality: from young scared boy trying to come out to his friends and family, to the optimistic dreamer who won't stop at anything to achieve his dreams, to the fully realised self-actualised artist.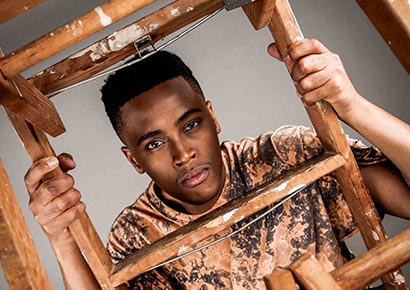 Many young people from the LGBT+ community generally have to deal and struggle with coming out to their friends and family. Do you think that we have made any progress?
Yes, I think there has been some progress in society learning to accept people who come out. We speak about coming out and the LGBT+ community more than we have ever had. This is not to say there aren't people who had a difficult time coming out and parents who shun them. I have a friend who just recently came out last year, and his parents did not take it well. He is now struggling to come to terms with his sexual orientation – and this is someone who is in his thirties. Struggling to come out is something that is still relative, and because of that, I wanted to create a visual representation of a journey on the freedom to truly express yourself.
If you could use three phrases or words to summarise the lessons of your album, what would you say?
Freedom of mind, persistence, integrity…
Interview has been edited for brevity and clarity.