Once-a-month injection could replace daily treatment for people living with HIV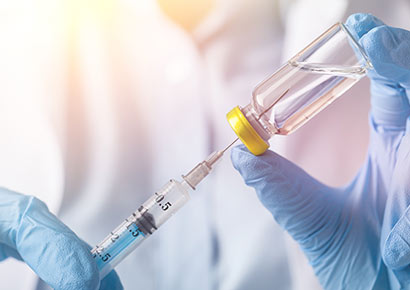 People living with HIV may soon be able to treat the virus with a once-a-month injection rather than having to take daily medication, potentially improving adherence rates.
Researchers have announced that a study of a long-acting monthly injection has shown that it is as effective at suppressing HIV as a daily cocktail of three drugs. The injection tested includes a combination of two drugs, cabotegravir and rilpivirine.
For many people who live with HIV, remembering or being able to take their ARV medication on a daily basis can be a stumbling block. A monthly injection could be a simpler option and could result in more people sticking to their treatment.
In turn, the more people on successful treatment that reduces their HIV levels to undetectable, the further the infection rate is likely to drop (HIV positive people who are on effective treatment cannot pass on the virus to others).
The global ATLAS study is being run by the ViiV Healthcare company with the participation of 618 adult men and women living with HIV. The landmark results come after 48 weeks of testing, almost a year.
The research has been conducted in Argentina, Australia, Canada, France, Germany, Italy, Mexico, Russia, South Africa, South Korea, Spain, Sweden, and the United States. The trial is in phase III, which is the final stage of testing before it can be submitted for approval for public use.
"This novel approach is another step towards potentially reducing the treatment burden for people living with HIV," said John C. Pottage, Jr., MD, Chief Scientific and Medical Officer of ViiV Healthcare. "If approved, this regimen would give people living with HIV one month between each dose of antiretroviral therapy, changing HIV treatment from 365 dosing days per year, to just 12."
Detailed results from the study will be presented at an upcoming scientific meeting, said the researchers.
According to WHO and UNAIDS, 36.7 million people were living with HIV globally at the end of 2016. South Africa has the biggest HIV epidemic in the world, with 7.1 million people living with the virus.