In Pictures: MCQP's Drag Race mega-party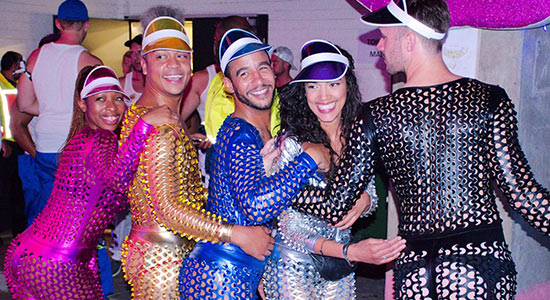 The annual MCQP mega-costume party took over the Cape Town stadium on Saturday under the theme of 'Drag Race'.
Hundreds of revellers came out to celebrate the event's 25th anniversary in costumes that honoured both drag culture and the high-speed racing world, plus just about every variation and combination of the two.
There were all manner of runway queens, gender-bending petrol-heads and pit-stop-jocks, in pairs and in groups. Most of all, there were many, many boys with their shirts off (yes!).
Check out our exclusive and super-sexy bumper gallery of pictures from MCQP Presents Drag Race, courtesy of photographer Neil Coulson.