The Me1st campaign wants to make a difference in the lives of MSM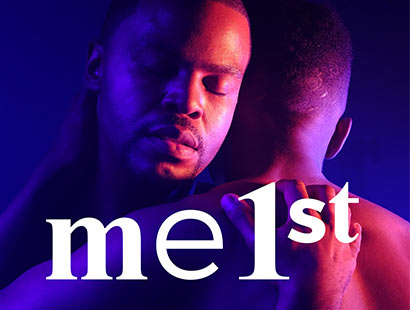 The new Me1st sexual health campaign supports Men who have Sex with Men (MSM) and provides access to information and free healthcare.
The campaign also intends to encourage testing as the MSM community is disproportionally affected by HIV. According to experts, many of these men are not testing due to fear of being stigmatised or discriminated against when seeking help in the healthcare sector.
The Me1st movement was launched at the end of November by Right to Care in partnership with Anova Health Institute, LGBT Health & Community Centre Durban, SHE, Free State Rainbow Seeds and Lifeline Northern Cape.
Right to Care is a non-profit organisation (Section 21) that supports and delivers prevention, care, and treatment services for HIV and associated diseases. Through direct service delivery and technical assistance, Right to Care supports the Departments of Health at national, provincial and district level.
Right to Care and its NGO partners are committed to supporting MSM and provides access to information and free healthcare that is discreet, confidential, free of discrimination and administered by qualified professionals.
The Me1st campaign is about putting MSM's wellbeing above everything else, about them living their truth and about living life on their terms. To help MSM maintain sexual health, Right to Care has partnered with clinics across the country that provide 100% confidential and discreet HIV & STI screening in an understanding, judgement free environment.
"Campaigns like the ME1st campaign are critical in ensuring no one is discriminated against from accessing health care because of how they identify or who they choose to partner with," commented Ian Ralph, Group Chief Operations Officer of Right to Care.
"HIV affects us all and everyone should have access to proper healthcare without any fear of discrimination or stigma. Every day that goes by when somebody is HIV infected is a day that risks the health of their sexual partners. Being on treatment not only ensures your health but also protects the health of your sexual partners."
The campaign will feature activations in the following cities: Kimberley, East London, Bloemfontein and Durban over the next four months and will be targeting MSMs at various locations in these cities with their brand ambassadors and health care professionals.
"I am truly excited to be part of this campaign and what it stands for," said LGBTI+ advocate Phumlani Kango, who is one of the ambassadors for the Me1st campaign. "The MSM community is one that is not understood by the public and I believe this campaign will assist in that. Most importantly MSMs will have access to quality health care without judgement."
For news on activations and where to find MSM friendly clinics, visit the ME1st website, and follow the campaign on Facebook, Twitter and Instagram.