Brands go pink for Cape Town Pride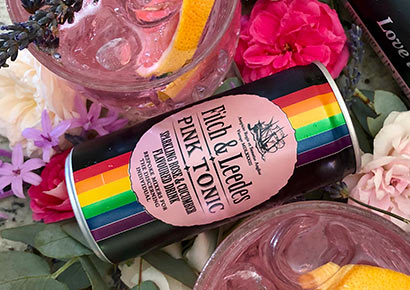 From Mercedes-Benz to Uber, a number of brands have publicly come out in support of this year's Cape Town Pride. But how authentic are their intentions?
The week-long annual Cape Town Pride festival – one of Africa's largest LGBTQ Pride events – comes to a crescendo this weekend with the Parade and Mardi Gras.
And, as has been the case in countries around the world, companies and brands have leveraged this celebration of sexual and gender diversity to show their support for the LGBTQ community.
In honour of all things queer and fabulous, Fitch & Leedes, a Stellenbosch-based bespoke drinks mixer company, has produced a limited edition of its pink tonic water cans branded in rainbow colours. The cans are available in Cape Town and are prominently displayed on the company's social media pages.
Mercedes-Benz South Africa has shown its love for the LGBTQ community by adapting its iconic logo into a rainbow version on Facebook. It further posted a short animation of a car interior bathed in rainbow hues. "Hey Mercedes, show my pride. #CapeTownPride2019 #JustLikeYou," stated the luxury brand.
Uber has also been getting into the Pride spirit by using rainbow colours on route displays in the Mother City on its app. There are likely other companies and brands showing their support in a variety of ways.
James Shaw, Fitch & Leedes Brand Manager, told Mambaonline that the company had previously supported Pride events by contributing stock but this year it wanted to make a more public statement through its packaging.
"We wanted to reach out and use the profile of our cans to recognise the [LGBTQ] community and tell everyone where we stand." Shaw said that the campaign was not created in collaboration with Cape Town Pride organisers but Fitch & Leedes had taken out an ad in the Pride magazine.
In South Africa, LGBTQ affirmation from consumer brands is still relatively rare. "I think we have a tradition of being a very conservative country and brands tend to see aligning themselves with the community as quite a big risk," said Shaw. "Fitch & Leedes doesn't fall into that category and we want to push the boundaries; we want to have the conversation and we recognise that the conversation needs to be had."
He said the response has been very positive and the company is already talking to Prides in the rest of the country for other similar campaigns. On concerns that some of his more conservative customers may be offended, Shaw commented that, "it's up to them, but these people know where we stand."
Matthew Van As, Cape Town Pride's Festival Director, welcomes visible corporate backing of Pride and the LGBTQ community in general.
"We fully support brands that want to get involved in Pride as it shows that they care about the community, as long as their values and standards are those embodied by Pride. Plus, Prides are very expensive to host so we can't do half of what we do without our corporate sponsors," he said.
Van As, however, urged companies to reach out to the community when running Pride-affirming campaigns. He said it was important that they not see their rainbow campaigns as a once-a-year statement or fail to engage with those they are claiming to support.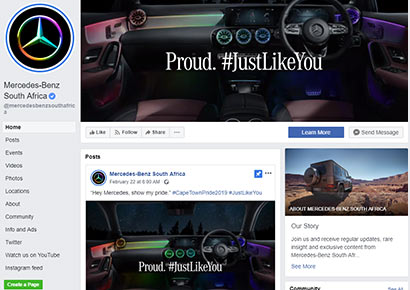 Otherwise, he warned, these kinds of campaigns could be seen as inauthentic or "exploiting" the community; using it to appear progressive and edgy to promote a brand without giving anything back.
"I think brands, if they are going to support the community, they need to do it not just during Pride but throughout the year. Do things for the community; like supplying stuff to NGOs and NPOs, helping out at the Pride Shelter or just getting involved – just to make sure that it's not seen as lip service. Put your money where your mouth is," Van As said.
The 2019 Cape Town Pride Parade will take place on Saturday, the 2nd of March, from 12pm, starting at Prestwich Street in De Waterkant and moving towards Reddam Field at the Green Point Urban Park. This will be followed by the Cape Town Pride Mardi Gras from 1:00 pm to 8:30 pm at Reddam Field.
For more information about the festival, click here or visit the Facebook page.