Die Stropers (The Harvesters) – The Mamba Review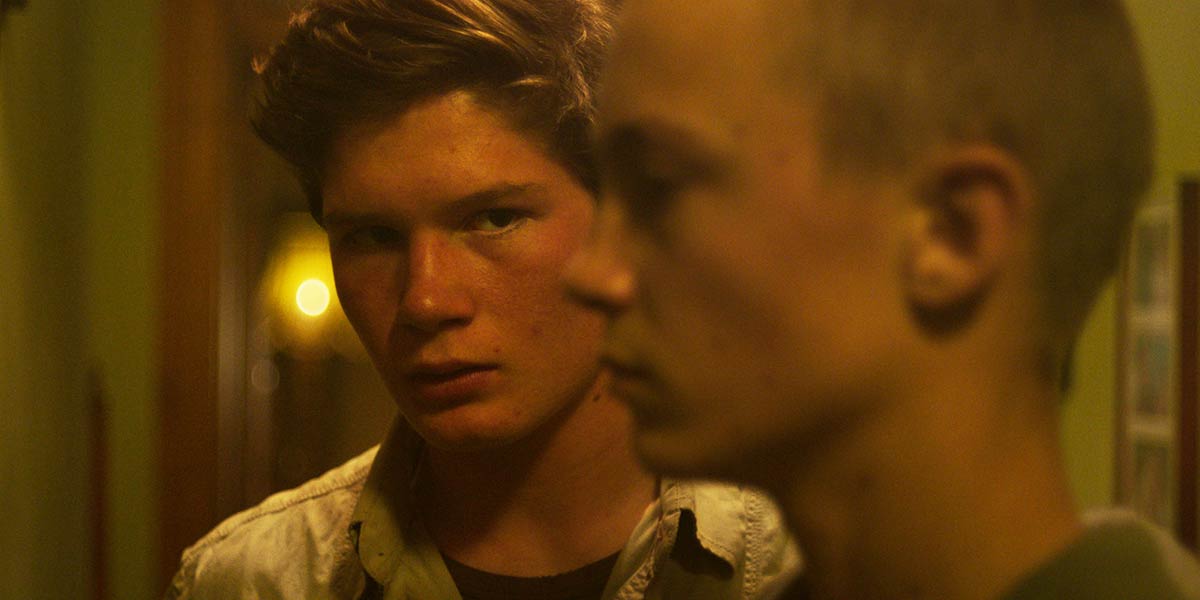 Die Stropers (The Harvesters) – the latest acclaimed queer film to come out of South Africa – is a moody meditation on family, secrets and identity.
Helmed by gay Greek-South African writer-director Etienne Kallos, and in part inspired by his own family dynamics, Die Stropers is set in the modern-day farmlands of the Free State.
It debuted at Cannes earlier this year and depicts a devout Afrikaans Christian family defined by the harsh land and its harvest. Janno (Brent Vermeulen), as the eldest and only male child, is the presumed heir. It's a fate the quiet and dedicated, although deeply insecure, teenager seems to have accepted.
His day-to-day routine is shattered when Janno's mother (Juliana Venter) unexpectedly takes in an orphan from the city, Pieter (Alex van Dyk). The boy, similar in age to Jano, is hooked on drugs and has only managed to survive on the streets through sex work.
The two are complete opposites and at first don't make any obvious connection. Janno, however becomes both attracted to and threatened by Pieter's aggressive recklessness and lack of inhibition. It's also clear that the often brutal Pieter is very aware of Janno's secret desires. Are they now brothers, rivals or something else?
Like Inxeba and Kanarie before it, Die Stropers asks questions about toxic masculinity and patriarchy in South Africa. It's a film that explores fear, suppression and living under siege; whether it's a family suffocated by the perceived threat of extinction or a teenage boy terrified of being found out as not being 'man enough'.
It touches on contentious issues like farm murders, 'masculinsing conversion therapy camps' and homophobia in the Afrikaans community but doesn't in any direct way address these; leaving them to fester under the structure (thin as it is) of the narrative. It echoes the way the family (unsuccessfully) attempts to be entirely self-contained and unbending to corrupting influences from the outside.
The film is a debut for the two teen leads who were found through numerous casting sessions in the Western Cape. They are both impressive; especially so Vermeulen, who says very little but communicates so much depth and turmoil through his unguarded performance.
It makes sense that a film set on a farm would highlight the landscape, which is captured spectacularly by Polish cinematographer Michal Englert. These images of unsettling isolation, together with the haunting soundtrack, are just as important to the film as the sparse story-line. The farmlands, whether barren or fertile, are a metaphor for the survival of the family itself.
Die Stropers does not unfold as many viewers might expect in a traditional gay coming of age story. It asks far more questions than it answers and has no hesitation in leaving the plot unresolved and open ended. It's a dark, challenging yet beautiful film that adds to the stunning blossoming of queer filmmaking in South Africa.
Die Stropers is now in limited cinemas in South Africa.