6 young global sports stars paving the way for LGBTQ+ people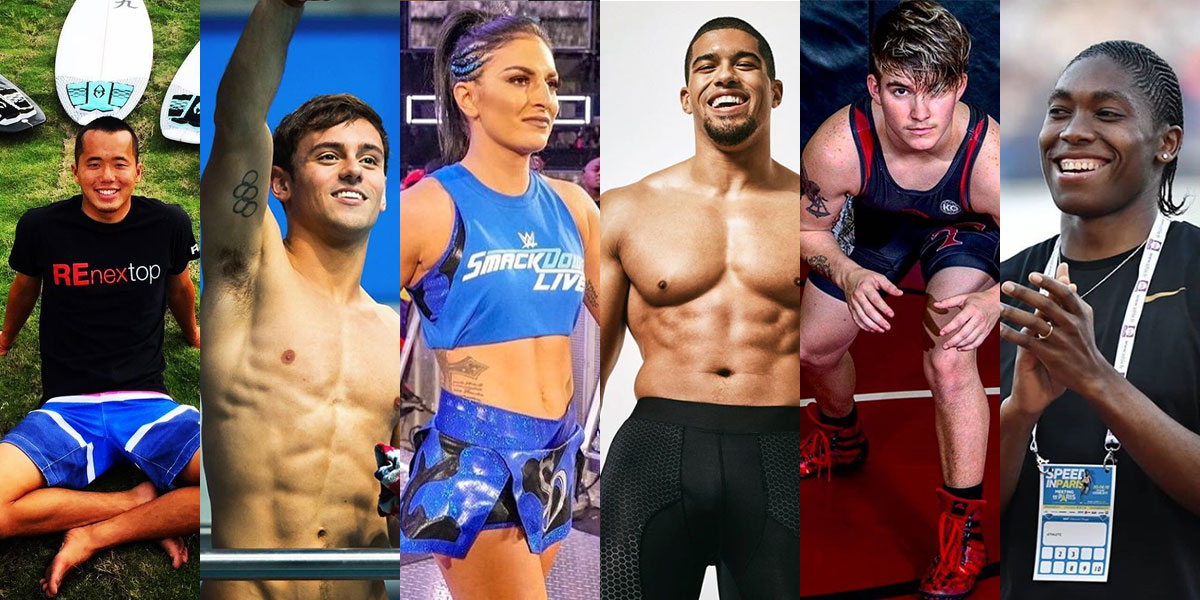 The can of worms opened with Israel Folau's failure to heed a warning to not post homophobic content to his social media accounts, given by Rugby Australia last year, has again let the spotlight fall on inclusion on the global sports scene.
According to a report released by the Human Rights Campaign Foundation in the US, 80% of LGBQ teenagers and 83% of transgender teenagers are not out to their coaches, preferring to remain in the closet for the duration of their school sports careers. Unfortunately, the picture doesn't change much as athletes enter the realm of professional sports, as could be seen in Alone in the Game, a recently released documentary looking at the stalled progress for LGBTQ athletes at collegiate, professional and Olympic levels.
As with anything, visibility is key to challenging the apparent prominence that bigotry still enjoys on the pavilions of the sporting world, and 2018 was a watershed year in this regard, with a historic number of 15 openly LGBTQ athletes taking part in the 2018 Winter Olympics – many of them medalling.
While the battle is long not won yet, there are a number of young athletes that are paving the way for the next generation of LGBTQ sports stars.
1. Xu Jingsen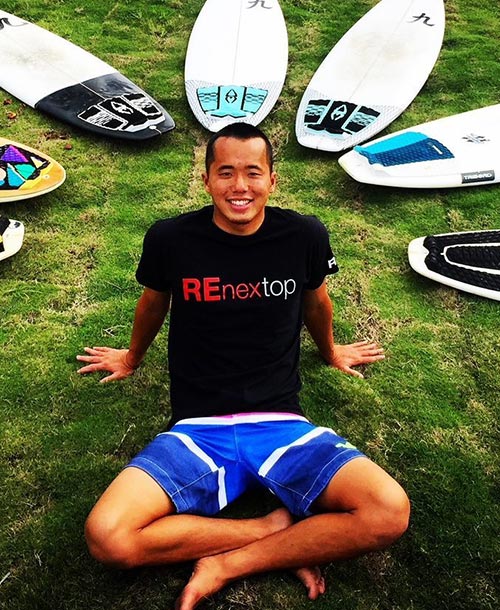 Believed to be China's first (and, as yet, only) openly gay athlete, the surfer Xu Jingsen, also known as ASam, came out publicly on the Chinese messaging service Weibo, saying, "Sex, age and skin colour are not shackles. We are all the same, living in the sun. Today, I am brave to be my most true self, and I see it as the greatest gift I have ever given. If my bravery brings comfort to those who feel lonely, and encourages them to support equality, then everything I do will be more meaningful." Xu took part in the Gay Games in August last year.
2. Tom Daley
View this post on Instagram

The 24-year-old British diver and Olympic bronze medallist came out in a YouTube video in 2013, married his partner Lance Black in 2017, and the couple welcomed their first child through surrogacy last year.
3. Sonya Deville
View this post on Instagram

The only openly lesbian wrestler in the WWE, Deville came out when she was a finalist during the sixth season of WWE Tough Enough in 2015. Deville is also a mixed martial artist, and currently performs under the SmackDown brand.
4. Anthony Bowens
View this post on Instagram

The American pro wrestler came out as bisexual in 2017, but used a YouTube video earlier this year to again come out as gay. Speaking with his boyfriend Michael Pavano, Bowens explained, "As people move on in their lives, the way they view the world and themselves tends to change, and I'm no different. Which is why if you are to label me, I prefer to identify as gay."
5. Mack Beggs
View this post on Instagram

Mack Beggs made headlines in 2017, when he was denied the opportunity to compete against other boys, as state athletic rules forced him to take part in the league for the gender he was assigned at birth. Beggs is now 19, studying on a wrestling scholarship at Life University, and officially changed his birth certificate to reflect his gender identity earlier this year.
6. Caster Semenya
View this post on Instagram

This article would not be complete without mentioning one of South Africa's greatest track athletes of all time. This, despite suffering enormous pressure surrounding the gender testing Semenya was subjected to by the IAAF since first coming into the spotlight in 2008.
Last year, Semenya again seemed to be the target of new IAAF rules requiring hyperandrogenous athletes to take medication which would lower their testosterone levels, but it is her determination and focus despite years of adversity that makes Semenya one of the most inspiring and successful young athletes in the world today – this woman simply fails to back down. She has been married to Violet Raseboya since 2015.