Bishop warns that Pride events will harm children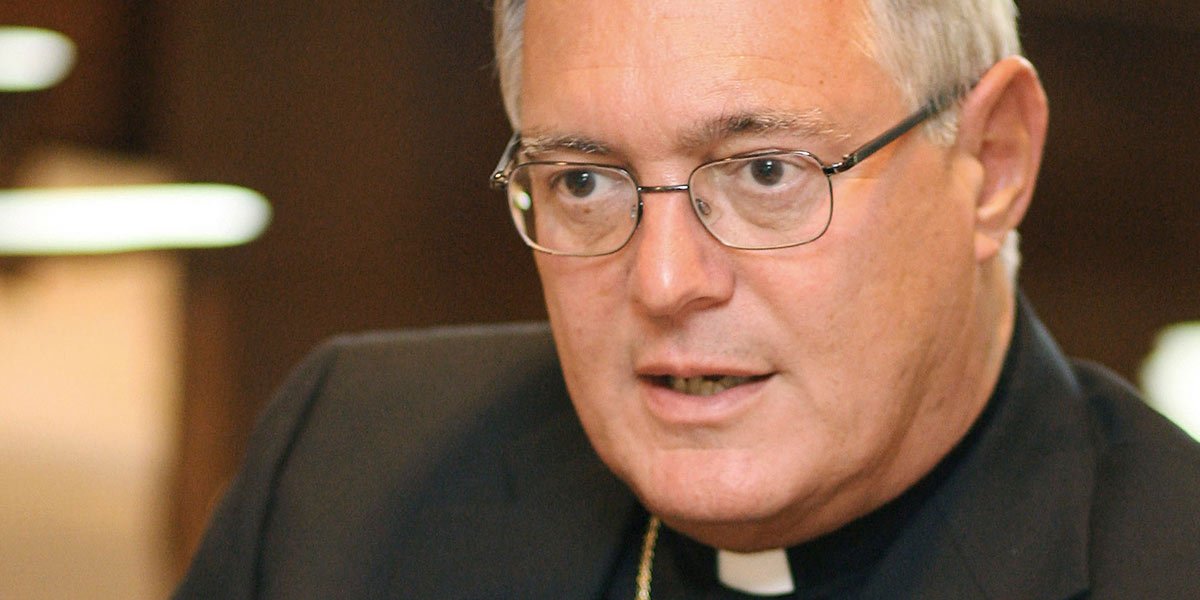 American Bishop Thomas Tobin is under fire for telling Catholics to not take part in 'immoral' and dangerous Pride month celebrations.
"A reminder that Catholics should not support or attend LGBTQ 'Pride Month' events held in June," tweeted Tobin, 71, who is the Roman Catholic bishop of Providence, Rhode Island.
He continued: "They [Pride events] promote a culture and encourage activities that are contrary to Catholic faith and morals. They are especially harmful for children."
The comments were made on 1 June, the start of Pride Month which is marked in many countries around the world. Tobin's tweet went viral, sparking a wave of condemnation, with many demanding that he resign.
Rhode Island Pride, which will take place on 15 June, said that the cleric's divisive views did not represent the majority of Rhode Island Catholics. "Jesus never said a word about homosexuality, about Pride, or the Queer community," commented Joe Lazzerini, President of Rhode Island Pride.
"Rhode Island Pride respectfully calls on Bishop Tobin to do some self-reflection as the majority of Catholic Rhode Islanders in this state reject the idea that to be Catholic is to be complicit to intolerance, bigotry, and fear."
The bishop soon after issued a statement in response to the outrage, saying that he regretted that his comments have "turned out to be so controversial in our community, and offensive to some, especially the gay community."
He insisted this was not his intention and he understood "why a good number of individuals have taken offense."
Tobin nevertheless refused to retract the statement. "As a Catholic Bishop, however, my obligation before God is to lead the faithful entrusted to my care and to teach the faith, clearly and compassionately, even on very difficult and sensitive issues," he said.
Tobin has a history of expressing anti-LGBTQ views. He described President Obama announcing his support for same-sex marriage as "a sad day in American history" and has asserted that homosexuality and marriage equality are "sinful."
A reminder that Catholics should not support or attend LGBTQ "Pride Month" events held in June. They promote a culture and encourage activities that are contrary to Catholic faith and morals. They are especially harmful for children.

— Bishop Thomas Tobin (@ThomasJTobin1) June 1, 2019