Zambia's president won't "impose" gay rights on his country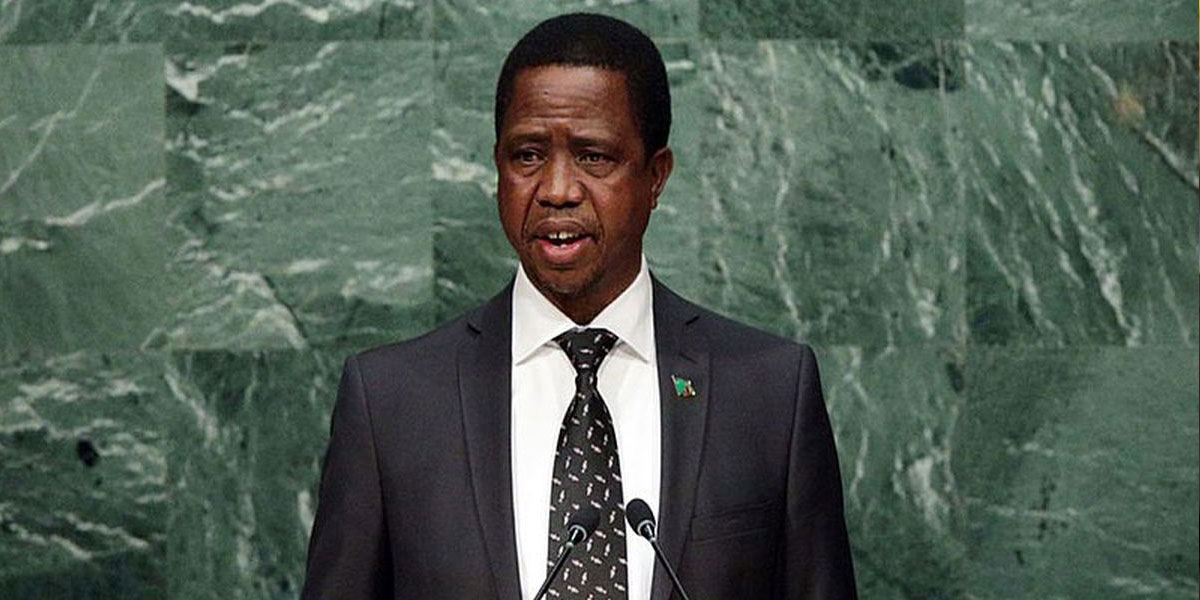 Following his country's ban on Somizi Mhlongo, Zambian President Edgar Lungu says that he won't agree to equal rights for gay people in order to secure international aid.
The state-owned Zambia Daily Mail Limited reported that he made the comments while speaking to the outgoing Swedish Ambassador to Zambia, Henrik Cederin, who visited him at the State House.
President Lungu stated that he will not "impose" gay rights on his citizens in exchange for donor aid. He insisted that Zambians would not accept these rights because they went against the nation's Christian and cultural values.
"Some cultural differences have proved that some of the rights enjoyed in some countries cannot be applied elsewhere such as in Zambia," he said.
The LGBTIQ community has few legal protections in Zambia, which is one of the world's poorest countries. The penal code prohibits same-sex sexual activity and individuals who are convicted can face imprisonment of up to 14 years.
Last year, two men were convicted of homosexuality after being forced to undergo an anal examination for "evidence" of sexual activity. The Zambian police also launched a witch-hunt against two women who were said to be involved in a lesbian relationship.
The state has more recently cracked down on LGBTIQ expression and celebrities. Last month, openly gay South African media personality Somizi Mhlongo was blocked from attending an event in Lusaka because he could "tear the country apart" and undermine its morals.
In February, pan African broadcaster Multichoice was ordered by Zambia's broadcast regulator to cancel the reality show Lusaka Hustle, after a public outcry that it was "promoting homosexuality". This was because one of the featured celebrities, singer Kuni (Mukuni Godfrey Mulundika), exhibited so-called "gay tendencies".