Zambia | Reality TV show banned for 'promoting gayism'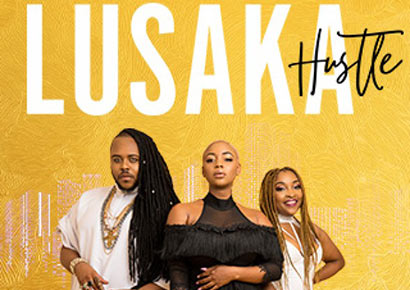 Multichoice has been ordered by the broadcast regulator in Zambia to cancel a reality show after a public outcry that it is "promoting homosexuality".
The series, called Lusaka Hustle, only launched on 24 January. It follows the lives of three Zambian celebrities; Thandi Vundamina, Cleo Ice Queen and "flamboyant" singer Kuni (Mukuni Godfrey Mulundika).
Promotional images for the show depict Kuni wearing a white flowing garment, while a recent episode also included Kuni in what has been described as a dress. According to Zamiba Reports, the singer was also accused of "exhibiting gay tendencies".
This outraged not only some viewers on social media, who said that Lusaka Hustle "promoted gayism," but also the country's Minister of Religious Affairs and National Guidance, the Rev. Godfridah Sumaili.
"This show should stop immediately. Our stand as a Christian nation is clear and the laws of the land speak louder," proclaimed Sumaili.
The matter was then taken up by the country's Independent Broadcasting Authority (IBA) which instructed Multichoice Zambia to immediately pull the show off the air.
In a statement, IBA Director General Josephine Mapoma said that the regulator had received numerous complaints that "the Lusaka Hustle reality show promotes a lifestyle contrary to our Zambian values and culture."
The head of the Zambezi Magic channel, Timothy Okwaro, responded that "the show has been prejudged on social media without an informed assessment of the content or a clear indication of which aspects of the show are unlawful."
He also stated that, "The suggestion that the show advocates or promotes any particular lifestyle is an unfair misrepresentation," and that, "Zambezi Magic is respectful of Zambian values and culture."
In the past, MultiChoice has been forced to remove LGBTQ-friendly shows from its African lineup because of objections from queerphobic censors in countries such as Nigeria and Kenya.
Zambia's penal code prohibits same-sex sexual activity and individuals who have been convicted face imprisonment of up to 14 years.