Fezekile Cokile | From Harry Potter to Generations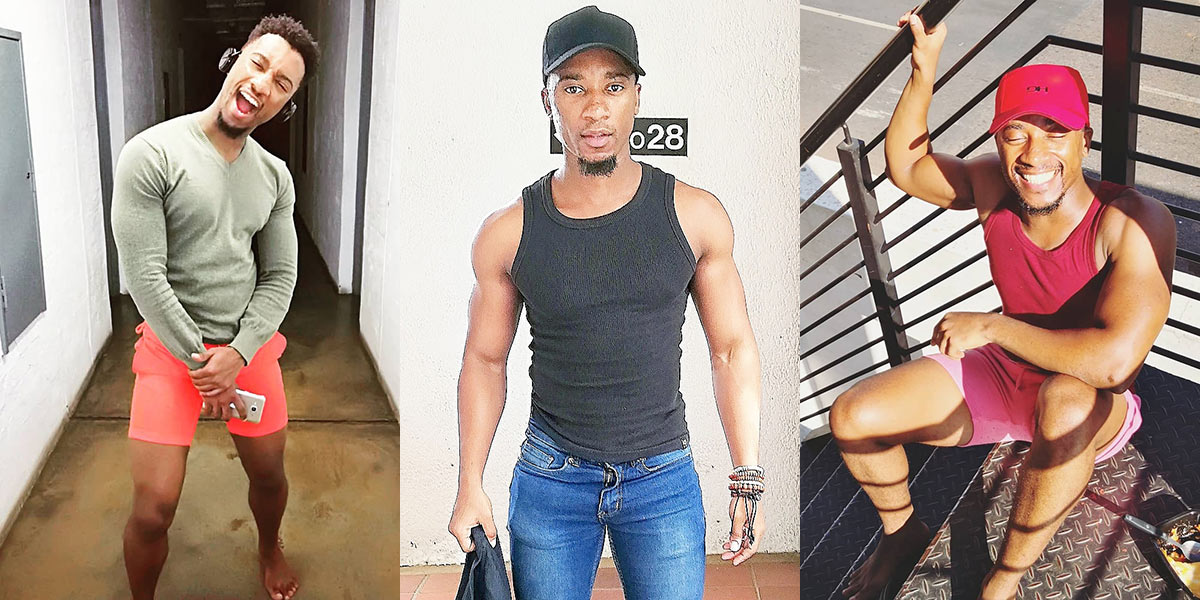 Meet Fezekile Cokile, a talented young gay writer who's using his work for Generations, one of South Africa's biggest soapies, to promote queer visibility, one word at a time.
The LGBTQIA+ community is known for producing talented creatives, writers and pioneers in the international film and television industry. Think of Ryan Murphy and Janet Mock, who are the brains behind the critically acclaimed Netflix series, Pose (amongst others).
In South Africa, where we don't see as many LGBTQIA+ focused shows, there are a few writing pioneers who've helped push forward our representation and visibility. Fezekile Cokile, a screenwriter for Generations: The Legacy, is among a new wave of local queer wordsmiths.
He played a key part in one of the most recent memorable moments on the show (which reaches around 9 million South Africans a night) with the inclusion of a transgender character.
MambaOnline sat down with Cokile to find out more about his career and the importance of using mainstream platforms to advocate for representation.
Who is Fezekile Cokile?
Fezekile is a 28-year-old writer based in Johannesburg. I am originally from a township called Mdantsane in the Eastern Cape. I write for Generations.
When did you realise your passion for writing?
Wow. Okay, let's go back to high school. I was 13-years-old when I realised that I wanted to become a writer. That was after reading a Harry Potter book. I decided that this is what I wanted to do because I fell in love with the descriptive writing. I went to a library to do more research and encountered more Harry Potter books. The love for writing began there, and also from reading romance novels.
How and when did scriptwriting come into the picture?
That came at a later stage. The original idea was to become a novelist. To cut the story short, after finishing high school, I went to study law but that didn't work out. Then I decided to write a novel, which I published when I was 19 and then another one later on that year. [Then] the head scriptwriter of Generations reached out to me and asked if I could write for TV. I said no but gave it a shot, and it wasn't good. So, instead, I decided to go back to school and study English literature, journalism and politics at Rhodes University to help me with my writing skills. The journey then became clearer for me in terms of being a writer.
So how did you land an internship at Generations after university?
When I finished school in 2014, the new Generations had just launched. I actually came to Johannesburg saying I have a job at Generations because I was so confident that I would get it. I wrote these essays and critiques about the revamped soapie, in terms of what worked and what didn't work and I sent it [to the producers]. Then [Generations creator] Mfundi Vundla called me to tell me that he'd received my essays and said, "Congratulations for spelling my surname incorrectly in your motivation letter. Nice editing skills!" That wasn't a good impression [laughs] but I knew he called me for a reason, so I reminded him that I was that guy he wanted after I had published my novel. He then told me I should come in for an interview. Fast forward to a couple of weeks later and I was working at Generations.
It's one of the country's most-watched series and over the years we've seen characters that reflect what happens in society. One of the most notable, of course, was the introduction of a transgender character. How did that come about?
Well, that was initially Mfundi's idea. It was after Caitlyn Jenner came out and he said he had never seen a trans character on South African TV. So the team took it from there. It was, of course, a collaborative effort with the other writers but I took on the character when she was going through a sexual orientation identity crisis. Ideas were thrown around on what kind of character we want out of this trans person and how do we do that. The idea was that it would be easier if it was a man transitioning to being a woman. It actually worked on screen because of the reception from the audience. So I looked at the psychology behind identifying as trans because people don't wake up and say you're trans. And the character started going to therapy because she was confused about where she stood because of the woman character she was in love with. And people started asking if the other woman character was lesbian or not. So, the bigger picture was trying to broaden the spectrum [of sexuality and gender] to a mass audience, which is something that is barely done in this industry. In the end, I think an incredible job was done because it opened South Africa's eyes to a narrative beyond what they were used to, although it got confusing to some viewers.
Tell us more about the character.
The character's name was Wandile Radebe, who was played by actress Chi Mhende (she is no longer part of the show). She was from a rich family and when she started she identified as a guy and viewers thought the character was a [gay] male. So her transitioning then made it easier. Not to say that is the assumption with every gay person, but the character's transition kind of "made sense" for her.
How much research did the team do and did you consult with transgender people?
Well, for us it was an experiment to see how South Africa would react to her. We think we did a great job, looking at how the audience received her. We initially wanted to have a transgender person who would take us through their personal experience but we couldn't find someone to share it with us. The character was formed from research obviously and also our interactions and encounters with different people. It would have been interesting though if we had a trans person who was willing to share their transitioning journey with us and the nation. It would have definitely made it more intimate. It would have also made it more relatable to transgender people in society.
Is it important, to you, to include queer characters in your writing?
It is very important, especially as a member of the LGBTQIA+ community because I share experiences with them. It also helps the greater audience understand how diverse the community is. I think we should have more of those characters to also shift from the typical narrative of the gay – sometimes closeted – character. It really does help show how diverse the community is.
As you become an established writer, where do you see yourself in the next five to 10 years?
As a novelist. That is still the dream. Also, hopefully, I would have found love and settled down with a husband and kids. I am about family and if anyone reads this and shares the same sentiments, they must not hesitate to hit me up (laughs)!