Cape Town Pride | Call for SA to speak out on African LGBTIQ rights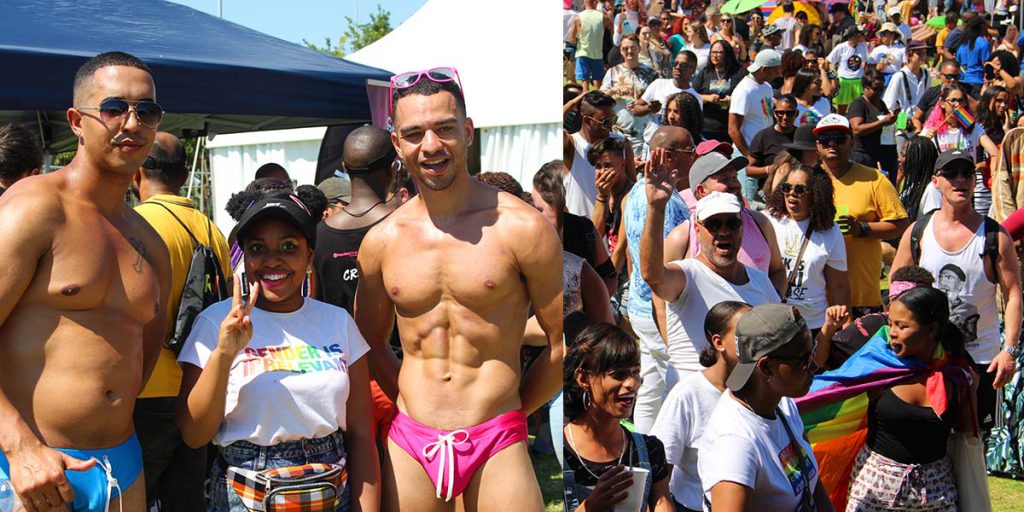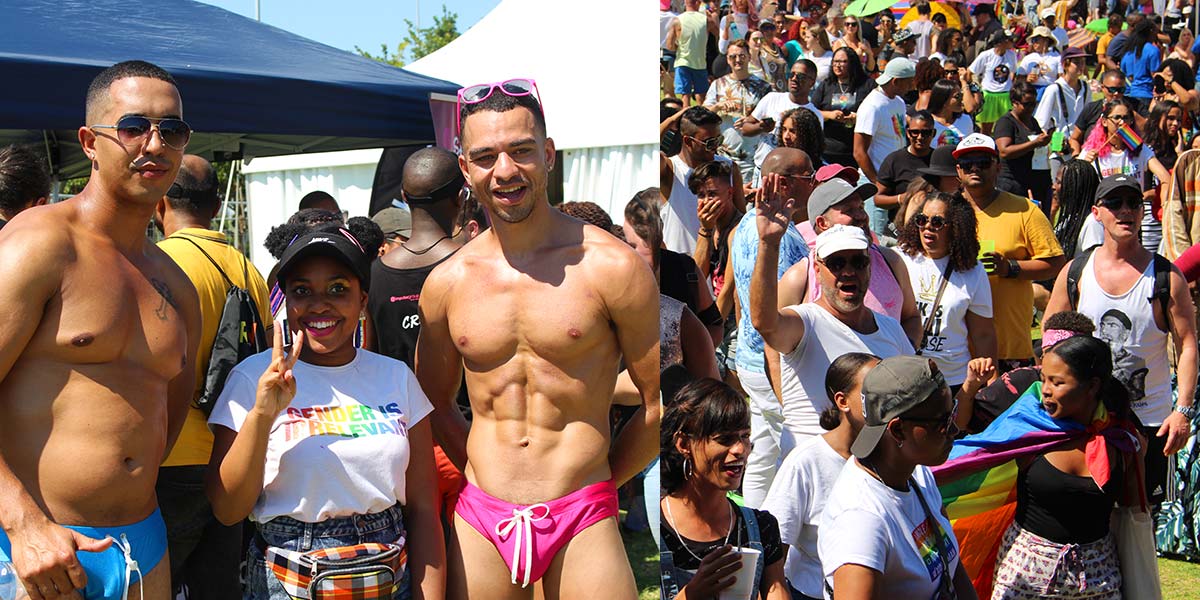 Thousands came out on Saturday to mark the 17th annual Cape Town Pride Parade and Mardi Gras, which was backed by DA leader John Steenhuisen and Archbishop Desmond Tutu.
The event kicked off with the parade at noon, with more than 2,000 people marching through the city centre. There were rainbow flags in abundance as participants demanded equal eights and inclusion for LGBTIQ+ people.
The event, as always, was also a platform for the right to the free expression of sexual and gender diversity, with some marchers wearing outfits that aimed to make a bold statement.
The parade ended at Reddam Field at Green Point Urban Park for the mardi-gras celebration, where thousands more came to socialise and show their Pride.
A moving moment's silence was held to remember those lost to homophobia and transphobia. DA interim leader John Steenhuisen addressed the crowd and noted that a Pride event in Cape Town would have been unthinkable 25 years ago.
"There is every reason to be proud because what we see here today is the culmination of a generation's selfless struggle for equality and dignity. We have come so far over the past two decades," Steenhuisen said.
Holding a rainbow flag, he called on President Cyril Ramaphosa, who recently assumed chairmanship of the African Union (AU), to ensure that South Africa speaks out more loudly on LGBTQI + equality on the continent.
"Make it clear that an attack on a member of the LGBTQI community in Kampala or Dar es Salaam or Mogadishu is as unacceptable as an attack here at home. Make your term as chair of the AU count, and push hard for the rights of all Africans to be whoever they want to be, and to love whoever they want," Steenhuisen said.
"If you want to make your mark as the head of the AU this year, President Ramaphosa, fighting for the equality and dignity of all Africans would be a source of great pride," he added.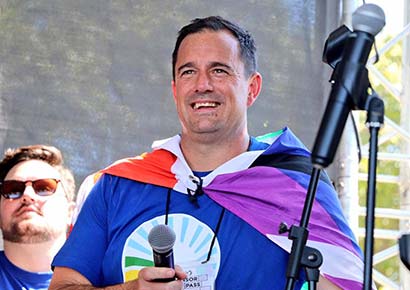 Another notable moment was when Archbishop Desmond Tutu was honoured with the Lifetime Achievement Award for services to the LGBTIQ+ community by Outreach Africa, the organisers of Cape Town Pride. The award was accepted by Western Cape Premier Alan Winde on behalf of Tutu who could not be there himself.
"I send my love and blessings to all associated with Cape Town Pride 2020. I should thank you for honouring 'a decrepit', and apologise for being unable to be with you in person today," the longtime LGBTIQ+ ally said in a statement,
The Desmond & Leah Tutu Legacy Foundation reiterated that "The Archbishop doesn't just abhor prejudice, philosophically; he dedicated his life to practically supporting those who are discriminated against, victimised and/or marginalised. He has the courage to say things in ways that others might not. There are no holy grails. Thus, with crystal clarity, we know that he would not worship a homophobic God, and that if there is homophobia in heaven he'd rather go to hell."
Cape Town Pride Director, Matthew Van As, said that at least 17,000 people took part in the mardi gras, living up to the 2020 theme of "True To You – Be Who You Are!
"Cape Town Pride 2020 was the biggest, most inclusive and most diverse Pride that Cape Town has ever seen," he told MambaOnline. "The citizens of Cape Town really came out to show their support and their solidarity with the community."
The crowd went on to celebrate into the night with entertainment from a host of performers.
In pics | Cape Town Pride Parade 2020
In pics | Cape Town Pride Mardi Gras 2020