Don't know your HIV status? You could be at higher risk of Coronavirus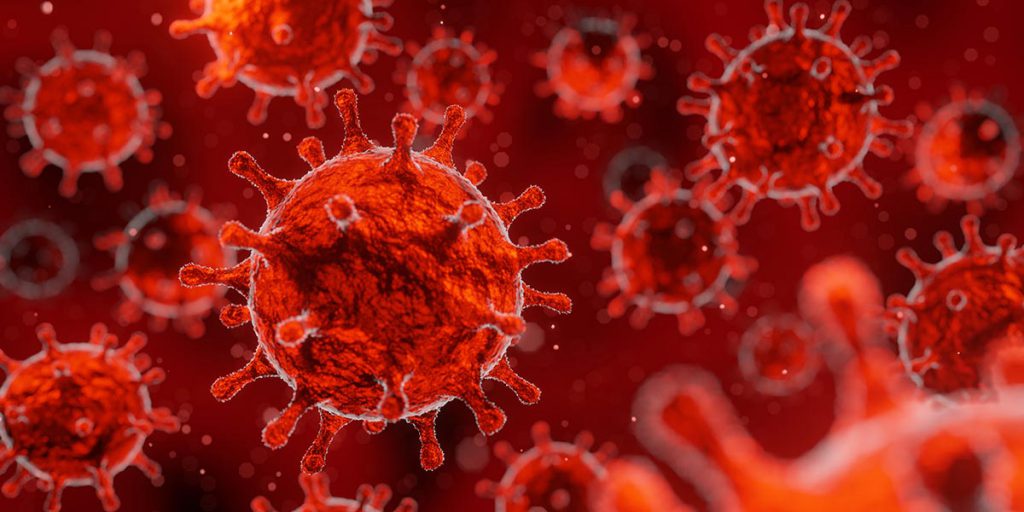 There's never been a better time to test. People who are HIV positive and not on treatment are at higher risk of experiencing more serious complications if they contract the Coronavirus (or Covid-19).
"South Africa has a high rate of people who are HIV-positive and many citizens who suffer from tuberculosis. We are concerned because we do not know how they will respond if they contract Covid-19," says Prof Ian Sanne, CEO of Right to Care and an internationally renowned infectious diseases specialist.
"There haven't been sufficient cases of HIV-positive or tuberculosis patients who contracted the virus to determine exactly what the risk is and how they will respond," he adds.
Prof Sanne, however, stressed how much more important it is now to test for your HIV status and begin treatment as soon as possible if necessary. This is because a person's immune system may be weakened by HIV, even if they may not be aware of it, making them more susceptible to the impact of Coronavirus.
"Patients who are HIV positive and who are not on treatment, with low CD4 counts, will be at increased risk. Now is the time to know your status and start treatment," he said. Prof Sanne added that "People who are HIV positive and on antiretroviral treatment most likely face much less risk."
Patients who suffer from an existing lung disease such as TB are also at high risk, particularly those who are undiagnosed or not taking medication. Tuberculosis sufferers who are on treatment also have lower risk, but they still have to be very careful and should avoid public places, wear masks and wash hands.
"Handwashing is the most important way to diminish the risk of contracting Covid-19, because the virus remains on surfaces that you touch. Another risk is when people cough into their hands before they shake hands with you. You may then touch your mouth and transmit the virus," Prof Sanne explains.
Sanne believes the public health sector is ready to deal with Covid-19. "Since the Ebola outbreak, the Department of Health has established an emergency operating centre at the National Institute for Communicable Diseases (NICD) and there is lots of coordination underway. Right to Care is part of that support and we are having almost daily discussions around how to be prepared."
While scientists are working on a Coronavirus vaccine it will be some time before it is fully tested and becomes available for use.
In the meantime, those groups who are at higher risk of HIV – such as men who have sex with men (MSM) – are urged to get tested. Individuals who know that they are HIV positive but are currently not on treatment are also urged to seek out ARV treatment as soon as possible.
The following clinics offer free HIV testing and treatment and related services specifically tailored to the needs of gay, bisexual and other MSM in South Africa.
CAPE TOWN (GREENPOINT): Health4Men Ivan Toms Clinic / 021 447 2844 | Facebook
DURBAN: Pop Inn – 078 082 1096 | Facebook
EAST LONDON: Engage Men's Health – 010 534 8366 / 082 607 1686 | Facebook
JOHANNESBURG (MELVILLE): Engage Men's Health – 010 500 0934 / 082 607 1686 | Facebook
LIMPOPO (CAPRICORN DISTRICT): Health4Men – 015 001 0019 / Facebook
MBOMBELA (NELSPRUIT): Pop Inn – 071 045 5627 | Facebook
MPUMALANGA (GERT SIBANDE DISTRICT): Health4Men – 010 824 0558 / Facebook
PIETERMARITZBURG: Pop Inn – | 065 668 1113 | Facebook
PORT ELIZABETH: Engage Men's Health – 010 534 8428 / 082 607 1686 | Facebook
PRETORIA (HATFIELD): OUT's TEN81 Clinic: 012 430 3272 / 066 190 5812 | Facebook
TEMBISA: Pop Inn – 071 040 5812 | Facebook