Opinion | We need older gay men to be visible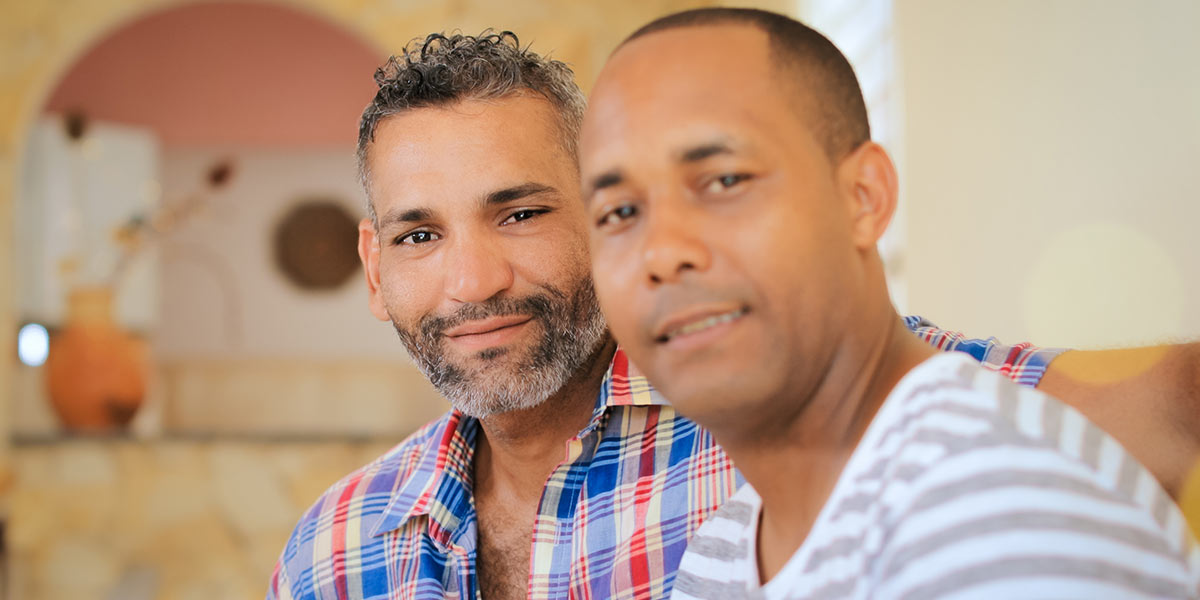 Do older gay men exist? The media has often been accused of painting a picture of eternal youth and uber sex appeal when it comes to the representation of gay men. 
Gay men's magazines are awash with images of guys in well-sculpted bodies in underwear, showing off abs and legs that have been to the gym for far longer than what many spend on community service. 
Beyond this, when conservative groups speak against homosexuality, some have been known to ask "show me an old gay man." The belief is that being gay is a youthful phase that passes once one reaches middle age. 
Considering that our history as an LGBTQ movement in South Africa is quite young it may be no surprise that older gay men are less visible in our lives and the media. But they do exist and my take is that we need to see them; more and more. 
The issue of visibility is one that is quite close to my heart because growing up I needed to know that I was not the only one who had feelings about other men. Visibility helps with normalisation. We have seen how it results in desensitising and creating wider awareness of the issues faced by minorities. 
Over the years, I have since been exposed to more gay men in their diversities – in background, age, race and class – but I wonder why we are still not seeing more older gay men in the media or even in our social circles. Are we so desperate to hold on to youth that we discard older men who are no longer as 'fun' as they once were? Is ageism an intimate part of being gay; benefiting the young and isolating the old? Should it matter what age we are as gay men when we inhabit social spaces? 
I think about this a lot more now, as a 30-year-old. Amongst younger gay boys and men on social media, I have already been referred to as an older gay. It does not bother me but I wonder if there are people who are distressed by this. And if I am an 'old gay', at 30, what do we say about the 40, 50 or even 60-year-old gay man? 
Heterosexual people have the benefit of documented history and life lessons passed on; therefore they have social templates on what to do, how to do it and where to go when things don't work out. We, on the other hand, often have to rely on our own experiences to learn many things in life. 
That's why there is a desperate need to see and hear older gay men; even if just – at the very least – for them to show us that one can and will be gay right into the golden years. It's vital for our parents to see that too, and understand that we can live as happy, gay men even as we retire, and beyond. That is what visibility can do.
I do not consider myself to be old (yet) but I believe that it may well give some comfort to a 15-year-old gay boy to see me, a 30-year-old gay man, visibly occupying space. It's also important for me to see more gay men who are older than me, be they single, married, partnered, with or without children. 
So, this is a note to older gay men: Contrary to what the millennials are saying, we very much need you. I personally would like to see and hear from you; your lives, your experiences and lessons.