"Gamechanger" PrEP injection more effective than daily pills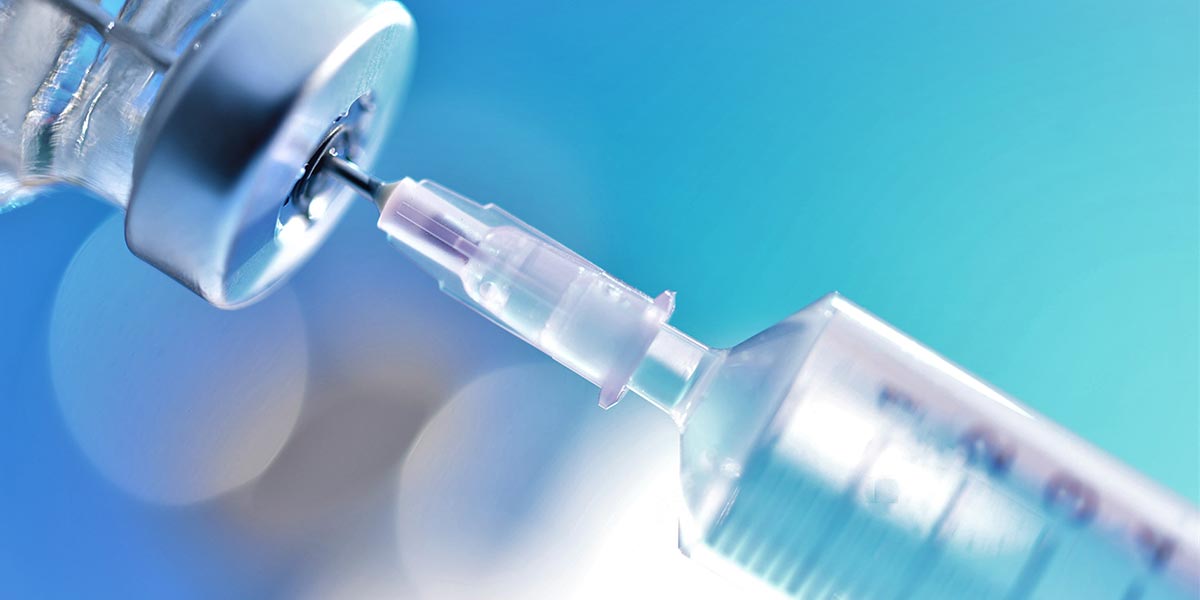 A new injection administered every two months is more effective at preventing HIV among gay/bi men and trans women than the traditional daily PrEP pill.
On Monday, ViiV Healthcare announced that it had stopped its three-year-long HPTN 083 study of the injection earlier than planned because it had proved to be so successful.
An interim analysis showed that the long-acting injectable medication, called cabotegravir (CAB LA), administered every two months is 69% more effective than daily pills in preventing HIV.
The HPTN 083 study had approximately 4,600 participants across more than 40 sites in the US, Argentina, Brazil, Peru, South Africa, Thailand and Vietnam. The participants were HIV-negative men who have sex with men (MSM) and transgender women who have sex with men, who are considered at risk for HIV acquisition. Half of the participants in the United States identified as black or African American. All the participants will continue to be offered the injection.
"We are thrilled with the results not only because of the high efficacy of cabotegravir but also because we have demonstrated high efficacy in a study that adequately represents some of the populations most disproportionately impacted by HIV – black MSM in the US, young MSM globally and transgender women," said Kimberly Smith, M.D., Head of Research & Development at ViiV Healthcare.
"New options are needed for HIV prevention that offer an effective alternative to daily oral PrEP. If approved, this long-acting injectable has the potential to be a game-changer for HIV prevention by reducing the frequency of dosing from 365 days to six times per year," added Smith.
There are still hurdles to be overcome before the injectable medication becomes available as Cabotegravir has not yet been approved for the treatment or prevention of HIV as a single agent by regulatory authorities anywhere in the world. ViiV Healthcare plans to use the data from the HPTN 083 study for regulatory submissions.
A separate study call HPTN 084, which began a year later than HPTN 083, is focusing on the effectiveness of cabotegravir among cisgender women and will continue as planned.
The daily pill form of PrEP, which is currently available for free for MSM and trans women in several locations across South Africa is still highly effective, reducing the risk of transmission of HIV by more than 90% if taken correctly. The advantage of a long-lasting injection solution is that users do not have to remember to take a pill every day.
The following clinics offer free PrEP and related HIV services specifically tailored to the needs of gay, bisexual and other MSM / transgender women (TW) in South Africa.
CAPE TOWN (GREENPOINT): Health4Men Ivan Toms Clinic (MSM) – 021 447 2844 | Facebook
DURBAN: Pop Inn (MSM and TW) – 078 082 1096 | Facebook
EAST LONDON: Engage Men's Health (MSM) – 010 534 8366 / 082 607 1686 | Facebook
JOHANNESBURG, MELVILLE: Engage Men's Health (MSM) – 010 500 0934 / 082 607 1686 | Facebook JOHANNESBURG, BRAAMFONTEIN: Wits RHI Trans Health Centre (TW) – 011 358 5300 / Facebook
LIMPOPO (CAPRICORN DISTRICT): Health4Men (MSM) – 015 001 0019 / Facebook
MBOMBELA (NELSPRUIT): Pop Inn (MSM and TW) – 071 045 5627 | Facebook
MPUMALANGA (GERT SIBANDE DISTRICT): Health4Men (MSM) – 010 824 0558 / Facebook
PIETERMARITZBURG: Pop Inn (MSM and TW) – | 065 668 1113 | Facebook
PORT ELIZABETH: Engage Men's Health (MSM) – 010 534 8428 / 082 607 1686 | Facebook
PRETORIA (HATFIELD): OUT's TEN81 Clinic (MSM) – 012 430 3272 / 066 190 5812 | Facebook
TEMBISA: Pop Inn (MSM and TW) – 071 040 5812 | Facebook