Sexual health | Older, not colder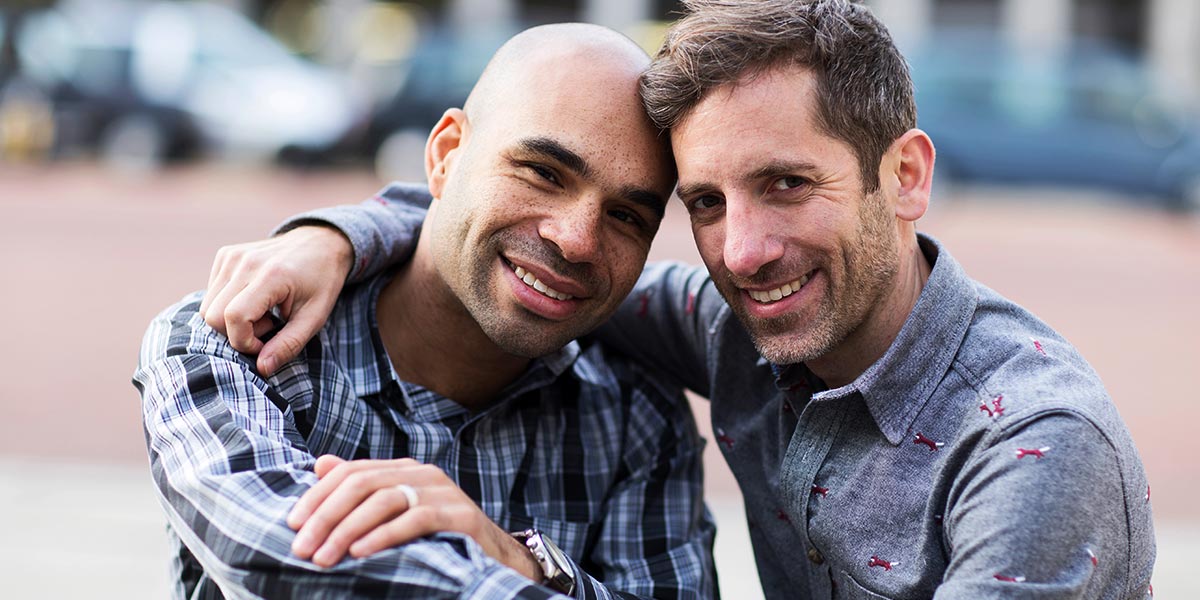 Everyone knows life doesn't stop at 45, yet many people think sex does. Few stereotypes of gay life are as persistent as that of the sexually starved older man. Gay life has traditionally centred on the young and the beautiful.
This issue is a particularly hot one for gay men because, regardless of age, we may still have a strong interest in sex. As we mature, many gay men feel distanced from or unwelcome at some social venues such as clubs or bars. Even on gay websites and dating apps, some younger guys make older men feel unwelcome or make us feel as if we have become unattractive or simply invisible.
Gay men sometimes treat each other as mere physical objects and we may feel judged purely on the basis of our age and our appearance, leaving us feeling socially and sexually undesirable. Many safer sex campaigns focus on younger guys, perhaps forgetting that we still remain vibrant sexual beings as we get older.
What You Should Know
Having sex at a mature age carries the same health risks as it does for younger guys. We remain susceptible to contracting HIV and other sexually transmitted infections (STIs), especially if we are receptive (bottom) for anal sex. We can also transmit such infections to our partners.
HIV and other STIs are sometimes overlooked in older people; healthcare providers forget that we may still be sexually active, and the symptoms of HIV may be similar to the natural effects of the ageing process. It is therefore important that you get tested for HIV and other STIs regularly.
Conditions attributed to ageing, such as diabetes, cardiovascular problems and arthritis may occur earlier in men who are HIV positive, who may also be more prone to forgetfulness and depression.

If you are HIV positive, getting on and remaining on ARV treatment is vital to stay healthy and help prevent infecting your partners. If you are HIV negative, PrEP (the daily HIV prevention pill) is a powerful and easy tool to stay that way.
Problems In Bed? What Can You Do?
There are many reasons to stop (or cut down) on smoking and drinking, including the fact that nicotine and alcohol contribute to erectile dysfunction (ED). Cholesterol can also be a contributing factor. HIV itself may also play a role in ED.
Watch your waistline. High blood pressure, high blood sugar and high cholesterol can cause the vascular problems that lead to trouble with your erections. It's important to maintain a healthy lifestyle by exercising and keeping your weight down.
Get your heart checked, especially if you already have an established condition, such as high blood pressure or diabetes.
Some healthcare providers are uncomfortable talking about sex, especially with an older person. If you have concerns or questions and need to talk about sex, raise the subject yourself – there is no shame!
Don't assume that you have low testosterone. However, a drop-off in desire can be related to hormones. For erection issues, it can be helpful to get your testosterone checked.
Don't use any products to boost your sexual functioning without your doctor 0r healthcare provider's consent.
Talk to your partner if your sex drives are mismatched. It's common for couples to have mismatched sex drives. If that's the case, couples need to speak frankly about what is important to them sexually and try to come to a compromise to meet both of their needs.
Sexual issues such as low libido and erectile dysfunction may have an emotional component, so psychological counselling may be an option.
Getting older doesn't mean you can't have a fulfilling sex and love life, but it does mean that you should be aware of and manage your health and well-being to stay in tip-top shape!
Article courtesy of Engage Men's Health. For free sexual health services – including PrEP and HIV/STI testing and treatment – in the Johannesburg metro, Nelson Mandela Bay or Buffalo City areas call or WhatsApp / Engage Men's Health on 082 607 1686.