Johannesburg Pride reveals plans for 2020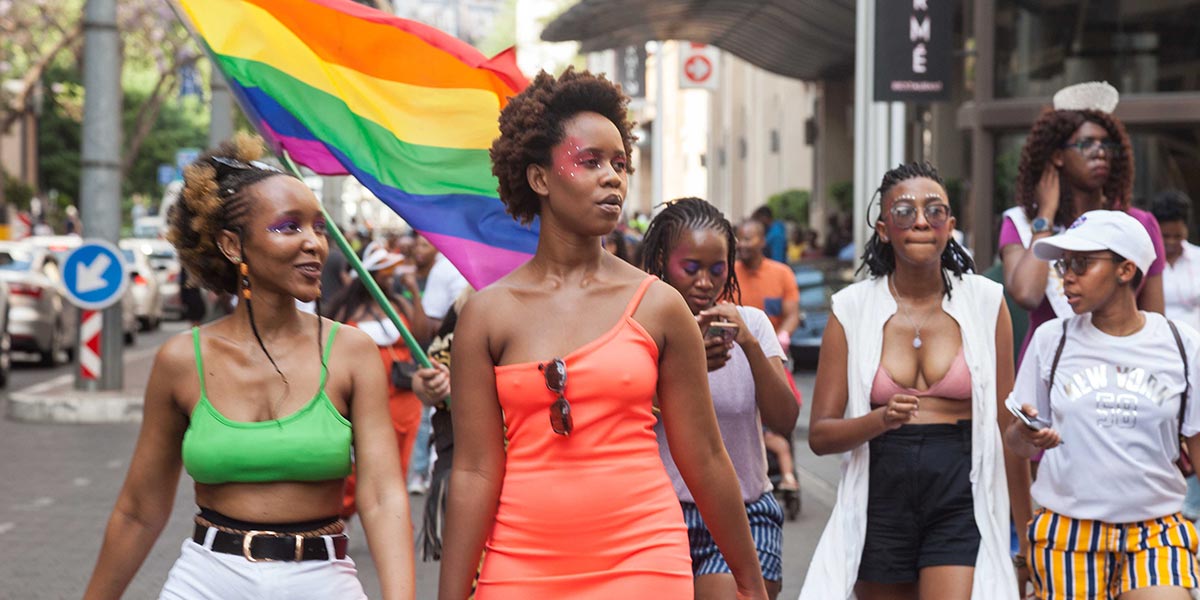 While many Pride events around the world have been cancelled due to the Covid-19 pandemic, Johannesburg Pride still hopes to hold its annual Pride street march later in the year.
In a video statement, Johannesburg Pride organiser Kaye Ally announced the 2020 plans for Africa's oldest and original LGBTIQ+ Pride celebration.
"The Covid-19 Coronavirus pandemic has disrupted life as we know it [and] has forced change to how we interact with each other, when we interact with each other and, as advised, South Africa is only now approaching its peak," said Ally.
She explained that as responsible organisers of the Pride of Africa celebrations and the Johannesburg Pride march, the events planned for October, which has become known as Pride Month in the region, will go online.
"In true Pride of Africa fashion, we will plan digital renditions of pre-determined events on pre-determined dates in October," said Ally.
"Pride of Africa is going global with massive partnerships in our digital edition," she added, noting that more information will be announced in the coming weeks.
She also revealed that, depending on the progression of the pandemic and regulations at the time, "we are still planning the Johannesburg Pride march as a meet-up event for 2020, just a little later than anticipated [possibly in December]."
Ally said that for this to happen, "we will work closely with the City of Joburg for the approvals," although, "If we don't get the correct approvals we may not go ahead with the meetup event."
Ally promised "phenomenal African talent" for the celebrations and has appealed for artists who wish to take part to reach out to the organisers for consideration.
Johannesburg Pride celebrated its 30th anniversary in 2019 when thousands streamed into the streets of Sandton, the city's economic hub, for a parade and street party that went on into the night.
For more information, visit the Johannesburg Pride Facebook page.