Charlize Theron's new action flick The Old Guard is queer movie magic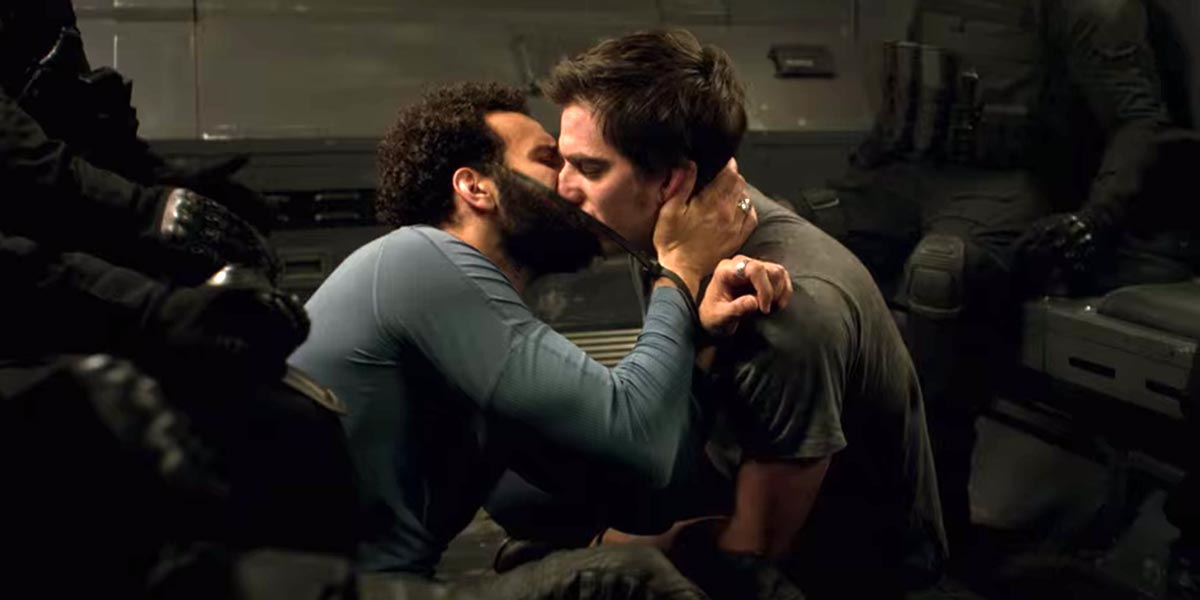 The new Netflix hit movie The Old Guard, co-produced by and starring Charlize Theron, is an action blockbuster that features a prominent gay couple.
Based on the graphic novel by Greg Rucka and Leandro Fernández, The Old Guard follows the adventures of a team of immortal mercenaries around the world, in settings such as Morocco, England and France.
It's a fun, big-budget action feature that appears to be the start of an exciting new franchise. There's gunfire, extreme fighting, explosions, daring escapes and witty banter.
Not only is the whole thing led by a female director (Gina Prince-Bythewood) and star (go, Charlize) but most surprisingly, two of the male immortals are a couple who have no issue with showing affection and kicking ass. Marwan Kenzari (Joe) and Luca Marinelli (Nicky) play the unabashedly gay duo; a true rarity in these kinds of films.
While some recent big-budget films have hinted at the homosexuality of their characters, there's no such ambiguity in The Old Guard, which includes a moving declaration of same-sex love and a passionate smooch – as the baddies watch on!
Whose heart won't melt when Joe declares that "His kiss still thrills me, even after a millennium." The immortal couple represents the romantic heart of the film.
"I'm very proud of this opportunity to play this role and to be Nicky, to play with Marwan and to deliver this fantastic story of love. It's such a powerful love," Luca told Gay Times. Marwan added: "As an actor, you wanna do stuff that is original and authentic and in this case, I'd personally never seen anything like it before."
It's also suggested that Theron's character of Andromache the Scythian could herself be queer. The South African-born Oscar-winner is a long-time ally of the LGBTQ community and proud mom to a transgender girl. In 2012, she was honoured by America's largest LGBTQ rights group, the Human Rights Campaign.
The Old Guard amounts to a thrilling action-superhero movie ride that is not only visually striking but is also full of warm human moments. We're already waiting for the sequel!