Here are three hot new SA queer music releases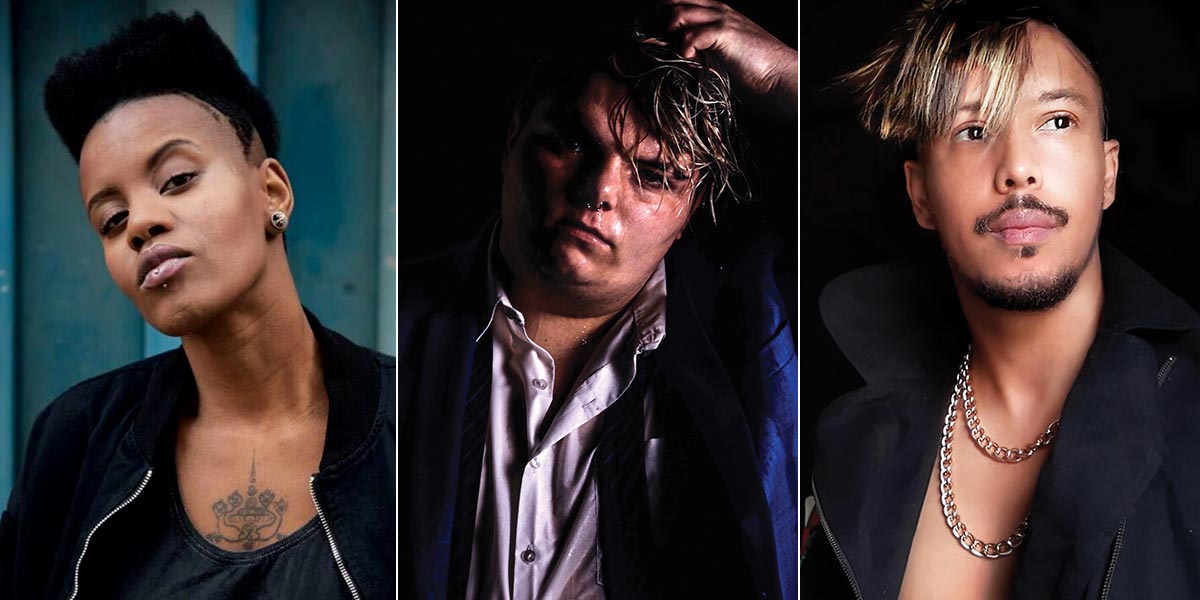 South African queer artists Toya Delazy, Yahto Kraft and Latheem have released new singles – and you can listen to them here!
Yahto Kraft
After bursting onto the scene on The Voice South Africa, the super-talented 19-year-old Yahto Kraft has dropped his next single, Washed Away. It's a follow up to his heartfelt debut Ugly, released in April.
Written especially for Yahto by Ruth Rozanne Kahts, Washed Away is a James Bond-inspired introspective ballad that emphasises moving on from your past and leaving the hurt behind. It deals with themes of loss and love.
With its powerful, soul-searching lyrics, it was a song that instantly resonated with Yahto, especially with issues he was dealing with at the time and it has been on the backburner for him to record since then.
"Back in 2016 when this song was written, I had just written my first single and was heavily leaning on my friends and family to help me get out of that funk," says Yahto.
"It has [since] become a song of resilience to me, of overcoming what society expects me to be. Society has often forced me to choose between the traditionally 'masculine' and 'feminine' aspects of myself, but this song has become a reminder that I don't have to choose. I must let all that negativity wash over me, leaving behind a fresh and true version of myself, who embraces both sides of me," he explains.
Washed Away is available across digital platforms. Watch the official video below.
Toya Delazy
Toya Delazy, who is now living in London, has come a long way since her massive debut hit album, Due Drop, which won three 2013 SAMAs and scored a 2013 BET Nomination for Best International Act (Africa).
Toya has just dropped the single Find Di Boy, which she says is dedicated to her longtime girlfriend.
"Lockdown got me in the feels and I just wanna reflect that moment in time – going back to the basics these recent months has got me realising that human love is all that's guaranteed," she wrote on Facebook about the track.
In the soulful and heartfelt declaration of love, she sings: "Mama said to me, you gon' find di boy. I never find di boy, but I found my lover."
Toya tells Channel24 that writing the song "felt like I was finally showing a side of mine that I feel I've hidden, or haven't expressed fully."
The track will be included in her upcoming album, which has been delayed because of the Coronavirus pandemic. "[It's] pretty much done, but what's the point of releasing an album you can't tour?" she asks.
Find Di Boy is available on all major streaming services.
Latheem
Cape Town-based singer Latheem has officially released his latest track Bones, which was first premiered during the 2020 Global Pride Event as one of the official South African selections.
"I wrote Bones during a particularly challenging time in my life," says the performer. "A winter of discontent. Living on someone's couch, I had lost my job and my home and my relationship with my partner at the time felt like the only thing that brought any sunlight into my life."
Bones also serves as Latheem's first self-produced track. "Due to the current lockdown situation, the risks of travelling to and from studio posed a particular challenge, so I was sort of forced to empower myself with the skills to produce music. Of course, I had loads of help along the way for which I'm very grateful," adds the artist.
Instrumentally, Bones gently eases the listener in on a current of piano and synths which steadily build to a hip-shaking drop of African congo drums and a catchy bassline.
Bones is available on digital music services here.