Phat Joe hosts homophobic television dinner on DSTV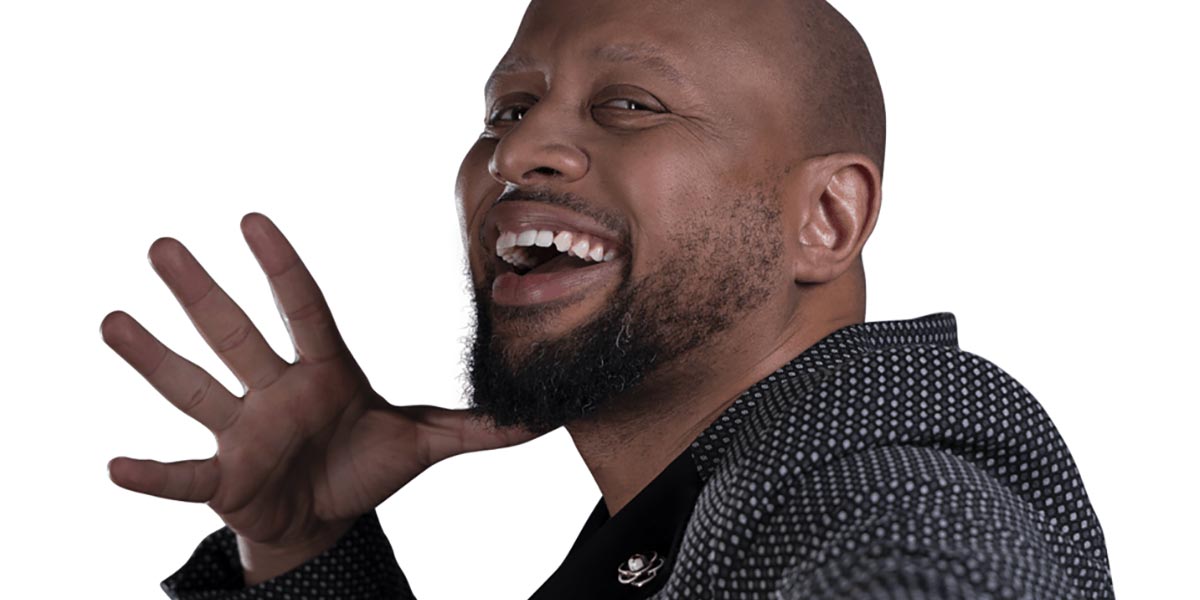 Phat Joe's new TV show Cheeky Palate has sparked fury for featuring Gerry Rantseli Elsdon and Joshua Maponga condemning homosexuality as sinful.
Elsdon and Maponga were guests – in addition to Nobuntu Webster, Gogo Dineo and Zwai Bala – sitting down for dinner to debate a hot topic with Joe on Friday night.
On the 13-part 1Magic show's debut episode, the issue was spirituality but the subject of homosexuality was also on the table, quickly spilling into religious homophobia.
Bishop Maponga, a Seventh Day Adventist preacher and motivational speaker (who has previously been accused of hate speech and equating gay people to animals) was clear in his position that any Biblical condemnation of homosexuality is not just a matter of interpretation.
"I don't have problem with same-sex marriage, I have problem with homosexuality (that) authenticates itself using biblical text," he said, arguing that one could not "edit and remove these verses from the Bible to comply with the Constitution."
In 2018, Maponga was taken to the Equality Court in Port Elizabeth by a University of Limpopo lecturer over a sermon in which the preacher appeared to compare homosexuality to "two dogs that are playing together, two male dogs…"
In WhatsApp conversations, he also claimed that the call for LGBTQ human rights was nothing more than a "perversion" and a "lifestyle" being forced onto African countries by the West.
Elsdon, a TV personality, businesswoman and pastor, also asserted her views on homosexuality in the show's first episode.
"It is in the Bible. The word of God is very specific … The bottom line is the word of God is very clear that homosexuality is a sin," she told the dinner guests.
"Having said that," Elsdon added, "the first command is to love … And in that it vein it wouldn't matter who you are, homosexual or not, there is always place for you at the cross. "
Of course, the show's host, Phat Joe, is himself no champion of the LGBTQ community. In 2019, he was suspended after he spewed homophobia on his Radio 2000 show.
He told listeners that he was "disgusted" when he was hit on by a man and that when "gays are flamboyant like women they are disgusting."
Joe was also quoted in 2019 as saying: "I don't understand why they (gays) can't accept that it's difficult for most people to accept their lifestyle."
What made the Cheeky Palate discussion particularly offensive and unacceptable was not only that it was moderated by a homophobe, but that the producers failed to feature anyone from the LGBTQ community to speak on its behalf.
Once again, LGBTQ lives and issues were little more than cheap fodder for controversy and public entertainment by those who are not part of it.
MambaOnline understands that there have been moves to lodge complaints about the episode with bodies such as the Broadcasting Complaints Commission of SA and the SA Human Rights Commission.
I'm watching The Cheeky Palate. The conversation leads with homosexuality. Never mind everything else, no one saw a problem with not a single member of the community on the panel discussing our business?! It's truly the audacity for me.

— Ms Party 🏳️‍🌈 (@Olwee) October 12, 2020
Explain to me. pic.twitter.com/FPugNyUjeA

— 🎬🎥📱📻🎭❤️ (@LumkoJohnson) October 11, 2020
Cheeky Palate, aired on the 9th at 7pm on One Magic. Hosted by Phat Joe. Basetsana Khumalo is the executive producer. You may use this but do not copy word for word, please. pic.twitter.com/cBokHIoUYW

— Oshun of Evangelista (@__MJDr) October 12, 2020
They are all homophobes breaking bread on a national platform!! @DStvCare why on earth would you give these people a platform to spew this garbage? https://t.co/WpmfF3iXop

— Lunga Duma (@lunga5zn) October 12, 2020
So you all dine, in the #LGBTI name. Why? ngoba ningenile and niyaphapha.
Educate yourselves more before you open your mouths. Using the Bible to sharpen your hate is a wild exercise….
@GerryElsdon @maphonga @phatjoe @basetsanakumalo @DStv @DStvCare @Mambaonline @ThamiDish pic.twitter.com/U9eyVmVXni

— Steve Letsike (@msletsike) October 12, 2020