First look at Kristen Stewart's lesbian Christmas romcom, Happiest Season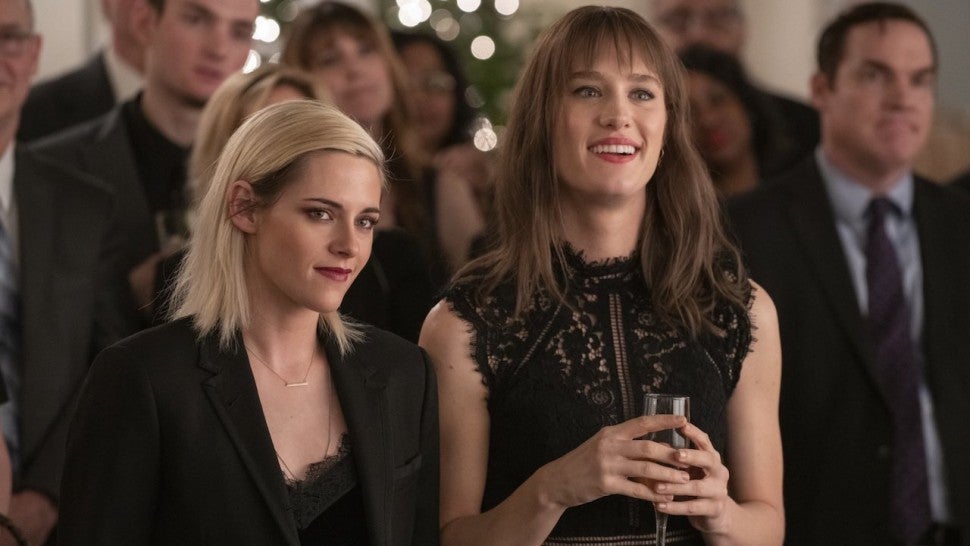 A little lesbian cheer is just what we need this festive season, brought to us by Kristen Stewart's new romantic comedy, Happiest Season.
The trailer has dropped and it seems like a genuine delight, mixing comedy with some heart-wrenching topics, like grappling with coming out to your loved ones.
Directed by Clea DuVall, it stars Kristen Stewart as Abby, a young woman who's meeting her girlfriend Harper's family for the first time over Christmas.
Her plans to propose during their festive season party are thrown into disarray when she realises that Harper (Mackenzie Davis) has yet to come out to her family and she's being introduced as her "orphan" roommate. All manner of hijinks ensue when Abby's gay friend steps in to help out.
Happiest Season is described as "a holiday romantic comedy that hilariously captures the range of emotions tied to wanting your family's acceptance, being true to yourself, and trying not to ruin Christmas."
The film, which subverts the traditional Christmas romantic comedy genre by focusing on a same-sex couple as the lead characters, was originally meant to be released in cinemas. Thanks to the Covid-19 pandemic, it will instead premiere on the Hulu streaming service on 25 November.
Unfortunately, Hulu is not available in South Africa so it remains unclear when and how Happiest Season will be released locally.
Watch the trailer below.