Trans Day of Remembrance 2020: Fighting for Trans Futures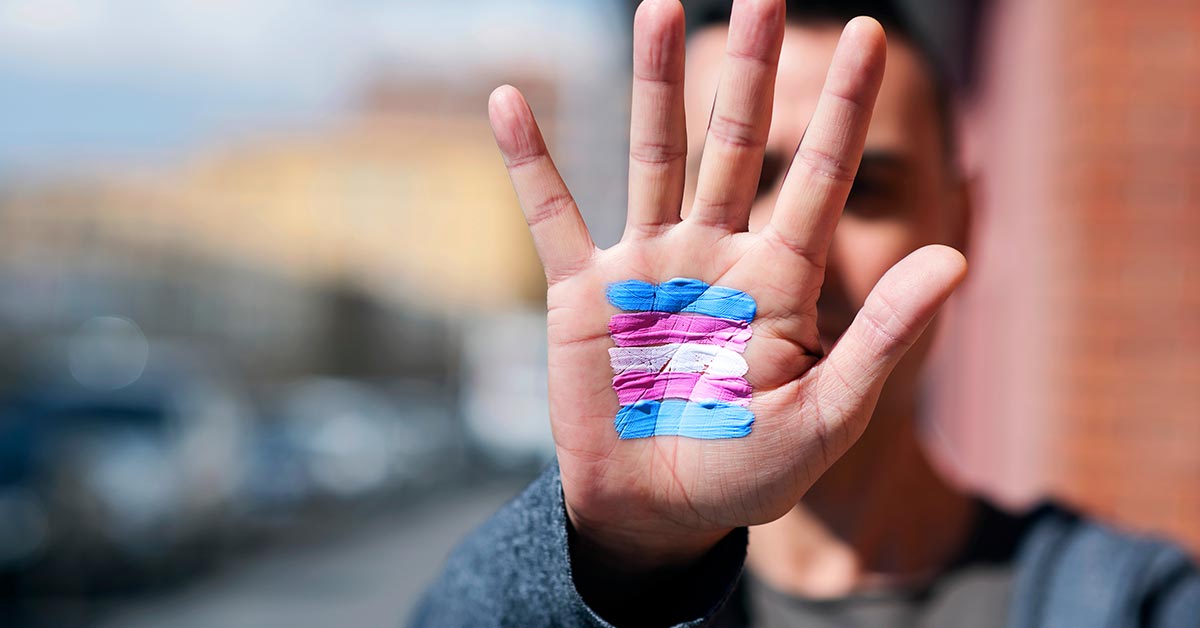 With the global murder rate of trans and gender-diverse people spiking by 6% in the past year, the Trans Day of Remembrance (TDoR) is an opportunity to honour those whose lives have been brutally snuffed out.
According to Trans Murder Monitoring (TMM) there were a total of 350 trans and gender-diverse people reported to have been murdered between 1 October 2019 and 30 September 2020, representing a 6% increase from 2019.
These numbers include the horrific murder of 28-year-old trans rights champion Nare Mphela in Limpopo in January, a devastating loss for South Africa's LGBTIQ+ community.
TDOR, marked annually on 20 November, began in 1998 as a campaign to mourn and politicise the violent loss of transgender lives.
The majority of the murders in the past year occurred in Brazil (152), Mexico (57), and the United States (28). The average age of those murdered is 31-years-old; the youngest being 15, and 98% of those murdered globally were trans women or trans feminine people.
People of colour make up 79% of the 28 trans people murdered in the USA and migrants and sex workers are also particularly vulnerable.
These appalling statistics, however, very likely represent the tip of the iceberg as most countries do not have hate crime legislation and do not document or record the gender identity of trans victims. TMM pointed out that many are misgendered by their families, the authorities, and the media.
These figures also do not include the innumerable incidents of daily discrimination and non-deadly violence faced by trans and gender-diverse individuals around the world. A recent example was the verbal and physical transphobic assault of Siphosethu Nkololo in Port Elizabeth, whose foot was severely injured when she was driven over.
"Make sure that the lives of trans people who are still alive are part of your fight…"
In a statement marking TDOR 2020, Cape Town-based organisation Gender DynamiX joined other groups across the globe in demanding that trans people be protected from violence and be respected and allowed to live in peace.
"November is a particularly painful month for trans people," said Gender DynamiX. "Trans Day of Remembrance reminds us of how normative and oppressive systems strive to erase us, to eradicate our existence. This date reminds us that violence towards one of us is violence towards all of us. It reminds us of the urgency and importance of building more self-aware, resilient, and connected trans movements."
The organisations noted that the Covid-19 pandemic had only heightened inequalities, systemic oppression, and violence by state and non-state actors against trans people.
"Lack of access to healthcare, employment, housing, education, and justice, as well as stigmatisation and persecution, are just some of the results of the inaction of societies that do little or nothing to protect trans and gender-diverse people," said the groups.
They called on supporters to not only share the horrific statistics on murders of trans people but to "make sure that the lives of trans people who are still alive are part of your fight" and to "amplify trans voices while we live."
The organisations asserted: "We will not let anyone stop us from fighting for our dignity, caring for our communities, and celebrating our lives. To our trans siblings around the world, you are not alone. We are in this together."