Here's SA's new gay rom-com, No Hiding Here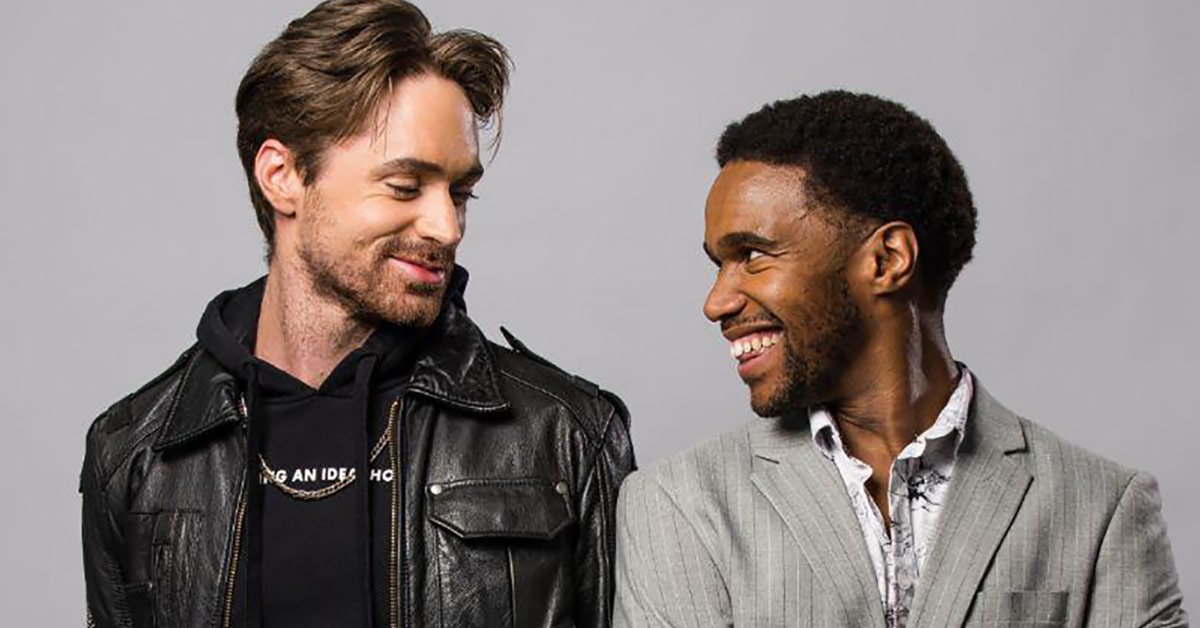 No Hiding Here, a new feel-good South African gay rom-com, has arrived to touch the hearts of audiences on Showmax from 18 February.
It's set in a small South African town where Sam, a beloved drama teacher, accidentally plays gay porn at the biggest school event of the year.
This forces him, and the event's guest featured artist, Caleb (a closeted big city celebrity), into hiding from the outraged community.
Off to a rough start, the two are propelled out of their 'normal lives' into an unpredictable weekend at the teachers' house, hiding from their problems, from themselves, and a community on the hunt for answers. All this while pushing each other past their comfort zones – with the humorous help of a close friend and a Motley Crew of naughty but nice students.
But who or what will catch up with the unlikely pair first? The gossip-hungry media? The stiff high school principal? The jealous ex-boyfriend? Their own personal blocks? Or will it be good old-fashioned love, sent to teach them both a few lessons about our shared humanity?
No Hiding Here is directed by actor Gabe Gabriel (from Hold Fast, Good Luck) and stars David Viviers (from Kanarie, Black Sails), Tiffany Barbuzano (from Still Breathing) and 2020 Fleur du Cap winner, Earl Gregory (from Kinky Boots).
Our very own LGBTQ+ pop sensation Armand Joubert, aka "AJ", from The Voice SA season 2, wrote and recorded the title track for the film. It will be released as a single on all major streaming platforms worldwide on 26 February.
No Hiding Here premieres exclusively on Showmax on the 18th of February.