Survey on Conversion Therapy in SA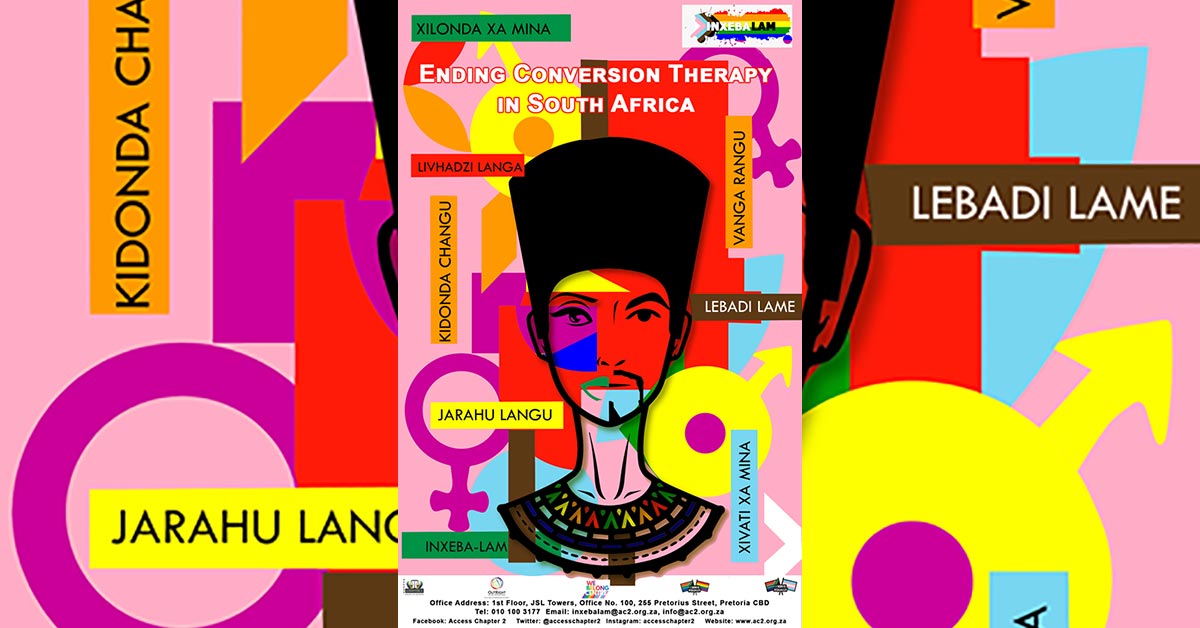 Access Chapter 2 wants to know about your experience with LGBTQ+ conversion therapy as part of its efforts to stamp out this dangerous practice in South Africa.
Conversion therapy (sometimes also called reparative therapy) is offered by certain therapists, religious counsellors and traditional healers in an attempt to change sexual orientation or gender identity in individuals
It is particularly harmful when offered to or forced onto children and adolescents and has been linked to depression, anxiety, drug abuse, homelessness and suicide.
The World Psychiatric Association and many other mental health bodies, including the Psychological Society of South Africa, have asserted that conversion therapy is dangerous and unethical.
Despite this, this form of pseudoscientific or religious treatment has been used on LGBTQ+ people for decades and is still being used today.
Conversion therapies for minors are banned in a handful of countries and regions, including Germany, but is not expressly outlawed in South Africa.
In July 2020, Victor Madrigal-Borloz, the UN's Independent Expert on the protection against violence and discrimination based on sexual orientation and gender identity, called for a global ban on conversion therapy.
Access Chapter 2's anti-Conversion Therapy campaign is named Inxeba Lam and seeks to bring to the fore the many wounds that queer South Africans carry due to conversion therapy.
The project includes assessing the impact of conversion therapy on LGBTQ+ South Africans through an online survey.
If you have been affected, please click here to participate in the survey.