RuPaul's Drag Race UK Series 2 on DSTV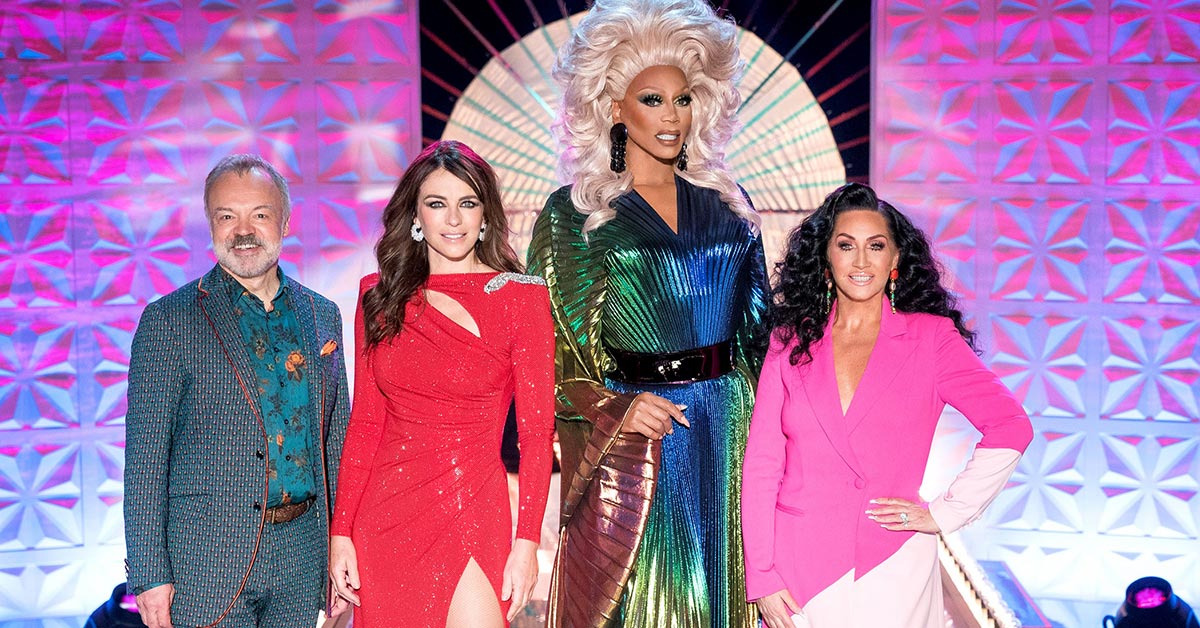 Racers start your engines, and may the best drag queen win! Embrace the eleganza, entertainment and inspiration that is RuPaul's Drag Race UK.
After a long makeup-less, sweats-wearing year we could all do with a bit of fabulousness in our lives, and no one brings the fab quite like the queen of drag, the iconic RuPaul Charles!
The good news is RuPaul's Drag Race UK is back with series 2 on Mondays at 21:00 – it's the right combination of elegance and entertainment to inspire the glam back into your life. For a taste of what's to come over the next few weeks watch HERE.
"To anyone who hasn't seen RuPaul's Drag Race UK, I would say 'why the hell haven't you seen it?' It is an absolute tonic. It is fabulous. It is inspiring," says Alan Carr, RuPaul's Drag Race UK judge.
"We're all having such a s**t year in 2020 and it would just lift your spirits up. It's human stories as well. It's not just sequins, bodysuits and stockings, it's about people and their resilience, people finding a home in drag and escaping bullying, and coming alive on stage."
With Queens representing from the length and breadth of the country, RuPaul's Drag Race UK series 2 showcases the very best of what the UK drag scene has to offer. An intense competition, the queens will slay their way through a weekly series of challenges designed to test their drag expertise. Their make-up skills, fashion sense, sewing abilities, comedy, singing, acting dancing skills, and of course lip sync skills will all be under scrutiny.
In accordance with Drag Race mantra, all the queens will be assessed on their charisma, uniqueness, nerve and talent with the bottom two queens being asked to lip sync for their lives.
Series two is even bigger than the first, with twelve queens battling it out over ten week for the coveted titles of the UK's next Drag Race Superstar. The twelve competing queens are: Tayce, Joe Black, A'Whora, Tia Kofi, Ellie Diamond, Sister Sister, Veronica Green, Bimini Bon Boulash, Ginny Lemon, Asttina Mandella, Cherry Valentine, and Lawrence Cheney.
RuPaul is once again joined by judges Michelle Visage, Graham Norton and Alan Carr. Each week Alan or Graham will join RuPaul and Michelle on a rotational basis, alongside an extra special celebrity guest judge.
According to judge and Drag Race veteran Michelle Visage, "RuPaul's Drag Race UK series 2 will blow your mind, all I can say to you is… get ready."
Delivering on judging eleganza the celebrity judges include Liz Hurley, Sheridan Smith, Jordan Dunn, Lorraine Kelly, MNEK, Jessie Ware, Maya Jama and Dawn French, and Natalie Cassidy and Jay Revel join as special coaches for acting and choreography.
Watch RuPaul's Drag Race UK series 2 on BBC BRIT (DStv channel 120) Mondays at 21:00 and on DStv catch up.