"There is an agenda" – The spectacularly queer new Lil Nas X music video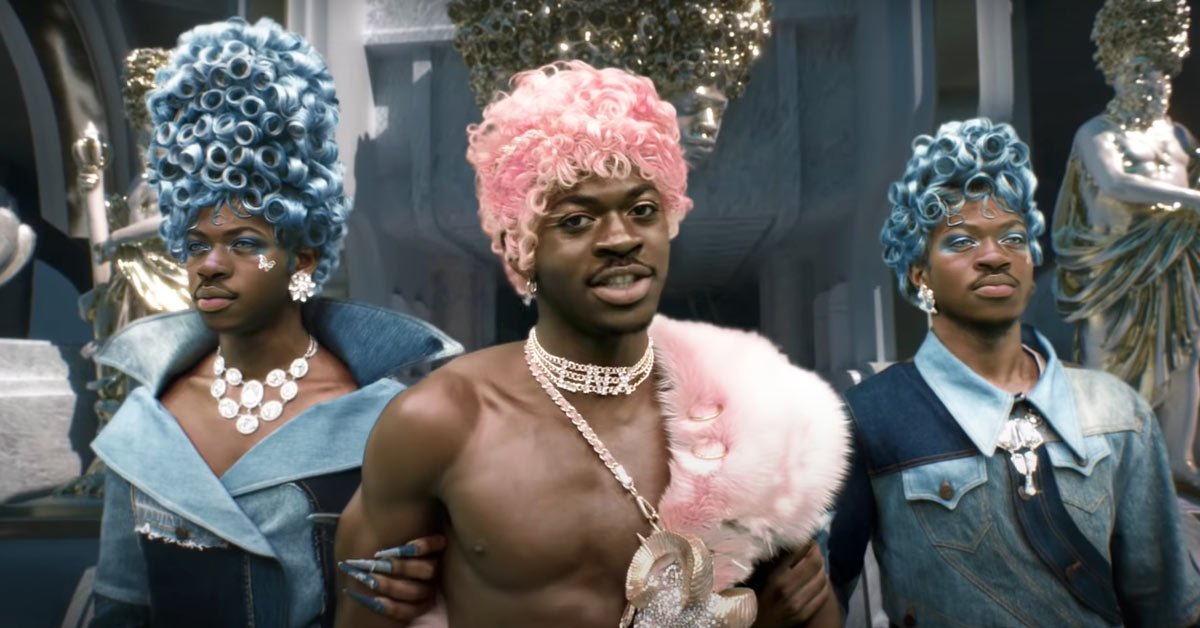 The new music video for the Lil Nas X track Montero (Call Me by Your Name) is a stunning and defiantly queer visual feast that sees him giving Satan a lap dance.
The 21-year-old openly gay rapper and singer released the cheeky, homoerotic video on Friday and scored more than 9 million views in a day. The song is titled after his real name, Montero Lamar Hill.
Directed by Tanu Muino and Lil Nas X, the lush over-the-top 3-minute clip is dramatically styled and features impressive visual effects. Filled with biblical and mythological references, Lil Nas plays multiple roles and ultimately descends into hell on a stripper pole.
Along with the video, Lil Nas X announced that Montero will also be the name of his upcoming debut album and published a letter to his younger self on social media.
"Dear 14-year-old Montero, I wrote a song with our name in it. It's about a guy I met last summer," he wrote.
"I know we promised to never come out publicly, I know we promised to never be 'that' type of gay person, I know we promised to die with the secret, but this will open doors for many other queer people to simply exist.
"You see this is very scary for me, people will be angry, they will say I'm pushing an agenda. But the truth is, I am. The agenda to make people stay the fuck out of other people's lives and stop dictating who they should be," asserted the star.
Lil Nas X broke new ground in the music world in June 2019 when he came out as gay, becoming the first artist to do so while topping the American charts.
His smash hit, Old Town Road, featuring Billy Ray Cyrus, remains the longest-running No. 1 single ever on the Billboard Hot 100, topping the chart for a whopping 19 consecutive weeks.
Watch Montero (Call me by Your Name) below.
View this post on Instagram
View this post on Instagram
View this post on Instagram
View this post on Instagram