Ghana | Horror LGBTIQ+ hate bill introduced in parliament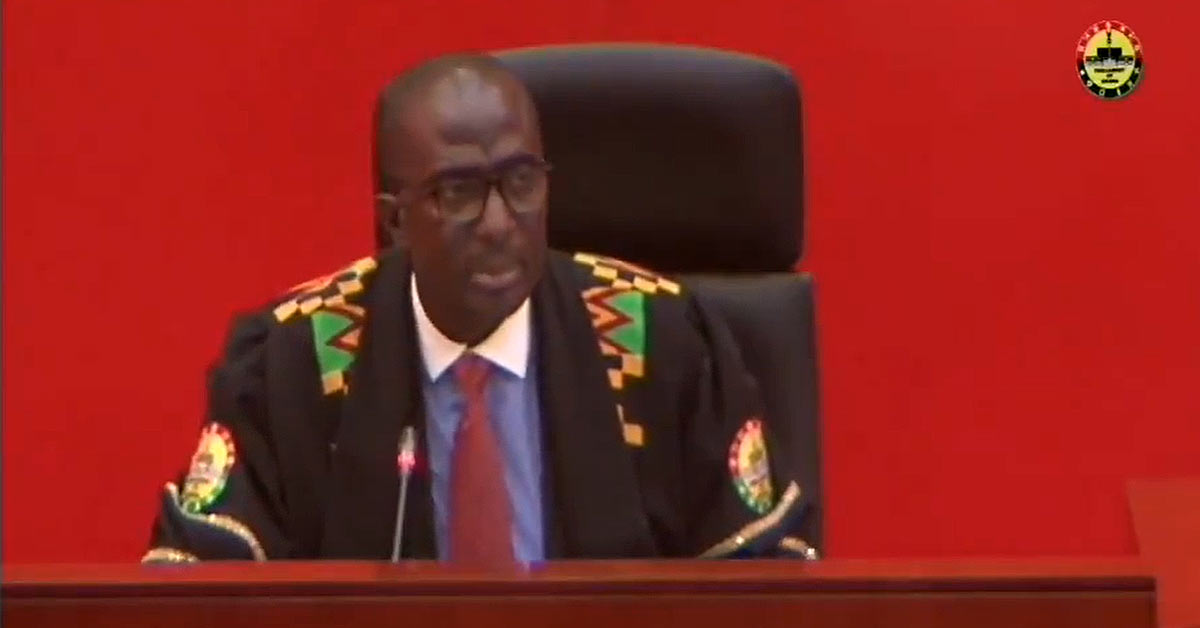 The bill that aims to criminalise all LGBTIQ+ people and their allies in Ghana has taken its first step towards becoming law in the West African country.
On Monday, the Promotion Of Proper Human Sexual Rights And Ghanaian Family Values Bill, 2021 was officially tabled in parliament and had its first reading in the house.
It has now been referred to parliament's Constitution and Legal Affairs Committee.
MP Sam George, one of the bill's drafters, welcome the development. "This marks the journey to becoming law after the debates in the second reading and the final third reading," he wrote on Twitter. "We are grateful for all the support gotten so far."
Pan Africa Ilga said that the time to take action against the draconian and regressive legislation has arrived.
"If you have kept quiet about events that have been happening in Ghana for the last few months, then this is the sign to speak up," the organisations tweeted. "This is happening in 2021."
Rightify Ghana commented that "Proponents and sponsors of Ghana's anti-LGBTQ bill say 'it is a national issue' and they are doing it to save the 'natural' Ghanaian family values. According to them, LGBTQI is against our culture and religious beliefs."
It said it blamed the proliferation of these misguided and dangerous beliefs in the country on the influential American organisation, World Congress of Families, which promotes an anti-LGBTIQ+ Christian right-wing agenda internationally.
The Ghanian bill is one of the most detailed and sweeping attempts in the world to criminalise and oppress all sexual or gender minorities and any consensual relationship that is not heterosexual or monogamous.
It applies to anyone who is lesbian; gay; bisexual; transgender; transsexual; asexual; queer; an ally; pansexual; questioning; intersex; or non-binary and equates them to paedophilia and bestiality.
It proposes jailing LGBTIQ+ people who engage in any form of sex for up five years. The bill makes it illegal to fund or form an LGBTIQ+ organisation or advocate for LGBTIQ+ rights in any way, even on social media, with up to ten years in prison.
The bill outlaws gay adoption and same-sex marriage, as well as banning any transgender person from getting married. In another noxious clause, it states that LGBTIQ+ people or activities must be reported to the police within seven days.
Same-sex sex acts are already illegal under the country's colonial-era Criminal Offences Act, falling under the broad term of "unnatural carnal knowledge".
🚨 BREAKING NEWS:

Ghana's anti-LGBTQ bill has officially been presented to Parliament after its first reading in the House.

The 'Proper Human Sexual Rights and Ghanaian Family Values Bill' has now been referred to the Constitution and Legal Affairs Committee of the house pic.twitter.com/CXY9bSrZZ1

— Rightify Ghana (@RightifyGhana) August 2, 2021