Meet Playboy's first out gay male bunny suit cover star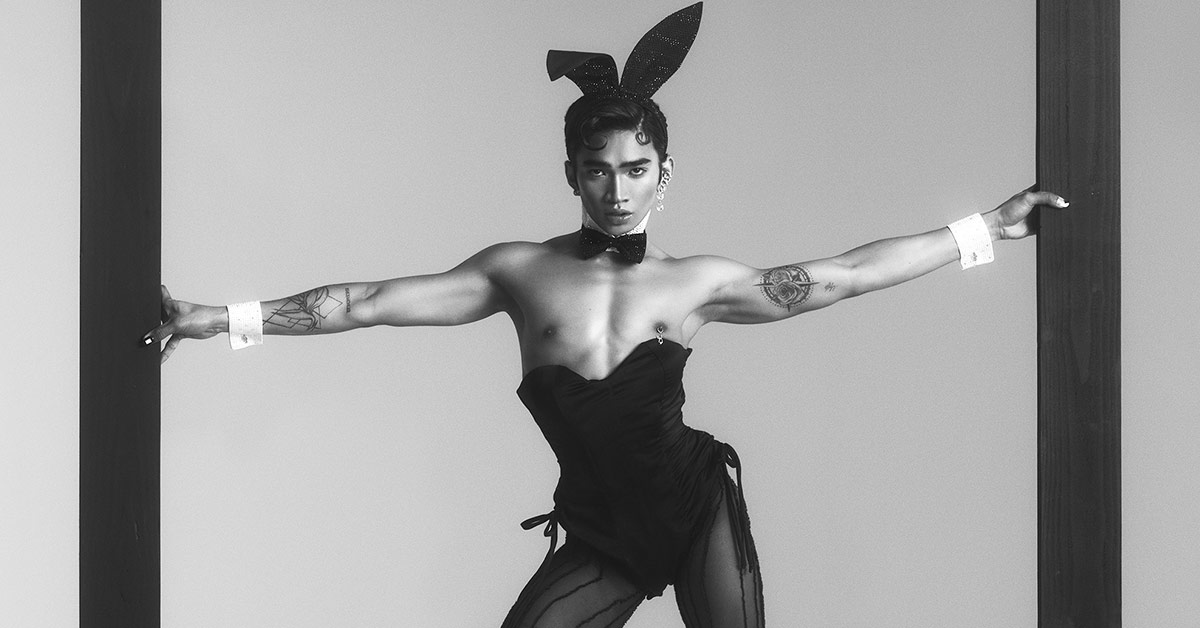 Social media star Bretman Rock has been revealed as the first out gay man to wear the full iconic bunny suit and ears on the cover of Playboy.
The 23-year-old Filipino beauty influencer and social media personality is based in Honolulu, Hawaii. He has almost 50 million combined followers on social media and starred in his own 6-part MTV reality TV series, MTV Following: Bretman Rock in 2021.
Photographed by Brian Ziff, Rock is stunning in a photoshoot for the magazine, which is now a fully online publication, wearing the trademarked Playboy costume.
"Just for Playboy to have a male on the cover is a huge deal for the LGBT community, for my brown people community, it's surreal," said Rock. "Like 'is this even fucking happening right now?' type of vibe. And I'm so pretty."
Rock joins the likes of Kate Moss, Dolly Parton and Kylie Jenner in donning the famous Playboy bunny suit for the cover.
The magazine points out, however, that he isn't the first male-identifying star to wear the suit or elements of it. Those include Steve Martin, Paul Rudd, Johnny Carson, Burt Reynolds and Flip Wilson. The Flash star Ezra Miller, who identifies as queer, wore the bunny ears back in 2018.
In 2017, Time magazine named Rock one of the 30 Most Influential Teens, and he made the Forbes 30 Under 30 Asia – Media, Marketing, & Advertising list in 2018.
"Some people see makeup as an artistic expression, some people use makeup as a boost of confidence," Rock told Elle in 2019. "I just think makeup is so beautiful and that it really is art. That's why I do makeup. "
That same year, he won the Beauty Influencer award at the 45th People's Choice Awards. Rock has also launched a makeup collection and an eyewear collection.
After sharing some additional photos of his Playboy photoshoot on Instagram, Rock wrote: "Posting to piss off more straight men […] if you're pissed Bc I turn you on then – say that geez."
View this post on Instagram
View this post on Instagram