SAHRC: Gender binary school uniform policies must end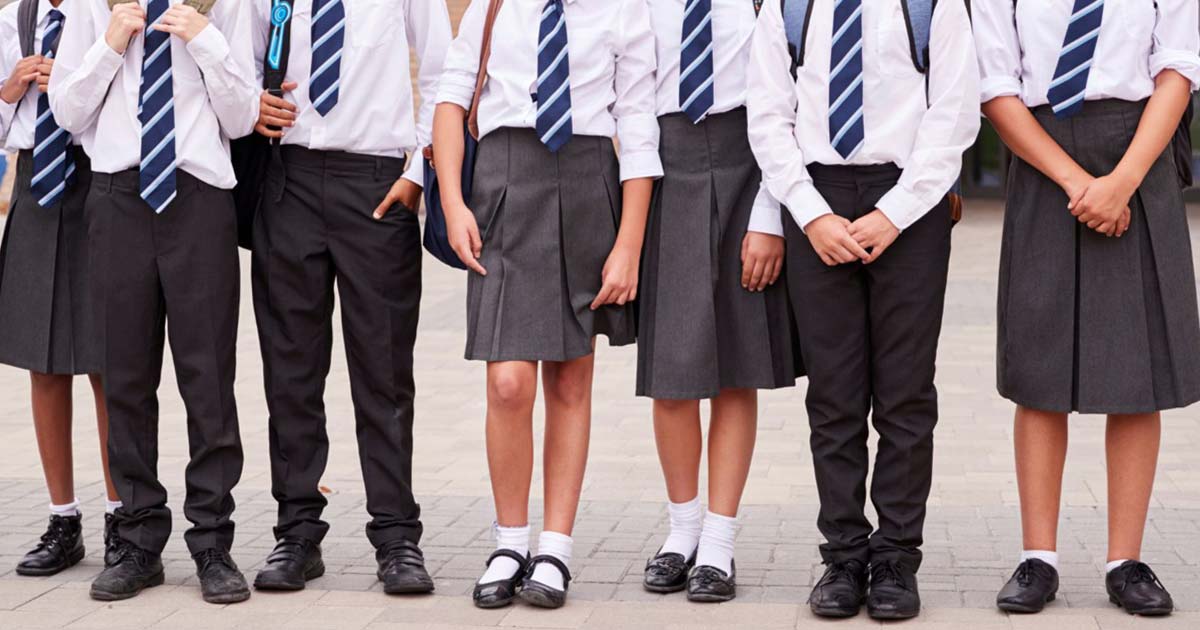 In a landmark report, the South African Human Rights Commission (SAHRC) has declared that restrictive school uniform policies rooted in traditional gender norms are discriminatory and have no place in South Africa.
The SAHRC's Eastern Cape Provincial Office on Thursday released the outcomes of a comprehensive inquiry into the regulation of learners' appearances and school uniforms in educational institutions.
The inquiry was initiated in response to complaints received by the Commission and numerous media reports detailing instances of alleged discrimination against learners concerning their gender identity, natural hair, religious symbols, and cultural emblems.
MambaOnline has over the years reported several incidents of school learners being sent home and denied their right to education because they refused to conform to rigid gender binary uniform policies.
As part of the inquiry, the Commission heard submissions from various stakeholders, including the Eastern Cape Department of Education, universities, parents, private school organisations, traditional leaders, the Commission for Gender Equality, and LGBTIQ+ groups.
"The inquiry endeavoured to ascertain if indeed, there was an excessive regulation of school uniforms and learner appearances and whether such regulation unjustifiably infringed upon the learners' fundamental human rights to education, equality, freedom of expression and dignity as enshrined in the Constitution," stated SAHRC Commissioner Adv Andre Gaum in the report.
Historical context
The Commission found that the practice of school uniforms in South Africa has colonial origins and often disregards the nation's unique cultural symbols and practices.
It said that current uniform policies appear to have been inherited from former colonial rulers, resulting in an incompatibility with South Africa's rich cultural diversity.
The SAHRC heard various justifications for maintaining school uniforms, including arguments that school uniforms enhance discipline and academic performance and improve the safety of learners by making them easily identifiable.
Additionally, uniforms are believed to help counter peer pressure and reduce socio-economic disparities among students.
Gender binary approach to uniforms
The Commission found that South African schools predominantly adhere to a binary approach when it comes to school uniforms. This approach, in the Commission's view, reinforces traditional gender norms, leading to discrimination and challenges for gender non-conforming and transgender students.
"The enforcement of gendered school uniforms constitutes unfair discrimination, as it impairs human dignity, perpetuates stereotypes, and restricts learners' rights to express their gender identity freely. Therefore, it is in violation of the Equality Act and should be addressed promptly to ensure a more inclusive and equitable educational environment for all learners," explained Gaum.
While the Commission acknowledged that a school uniform policy may limit the right to self-expression, it believes that this limitation is acceptable because the socioeconomic climate in South Africa justifies the enforcement of a compulsory school uniform policy to reduce socio-economic disparities among students and level the playing field.
However, the Commission insists that uniforms must be affordable, reasonable, practical, aligned with the economic climate, and free from gender-based discrimination.
Wide-reaching recommendations and directives
The Commission issued several recommendations and directives designed to dramatically shake up existing uniform guidelines and policies.
The National Department of Education is required to immediately abolish hair policies differentiating between male and female learners. This includes eliminating any practice that discourages or subjects African learners to disciplinary measures for wearing Afros, braids, or any other natural hairstyle chosen by the specific learner.
All learners must be permitted to wear any item of clothing forming part of the approved school uniform, regardless of their sex or gender identity. Gender-neutral uniform options must be provided to accommodate gender-nonconforming learners.
Schools must immediately eliminate any requirements dictating the colour and type of underwear that female learners are allowed to wear.
Within six months, the National and Provincial Departments of Education must conduct an audit of all school codes of conduct to determine whether they include processes allowing learners to express their culture, religion, and beliefs.
The National Departments of Education should also set a cap on the costs of basic school uniforms and amend the National Guidelines on School Uniforms as per the report, considering making them binding rather than just guidelines. Expensive school blazers, for example, should not be mandatory for learners.
The National and Provincial Departments of Education have been given eight months to provide reports to the Commission on how they are addressing the directives and recommendations presented in the inquiry. These reports should include clear timeframes and action items for each directive and recommendation.
The Commission has encouraged private school authorities to engage in a dialogue with the Department of Education to align their uniform policies with the directives and recommendations of the report.
"Private schools should embrace the opportunity to contribute positively to the broader educational landscape by adopting policies that prioritise the dignity, equality, and freedom of expression of their learners, thus ensuring a conducive and respectful learning environment for all," said Gaum.