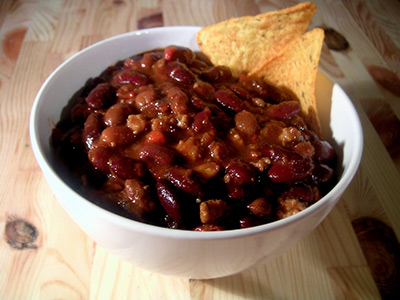 Summer is here and, yes, we're ready for pool parties and easy outdoor eating. The Red Chef's Werner Nieuwoudt has a great idea for a spicy Tex-Mex poolside treat and a refreshing cocktail to wash it down with.

Put some spice in your life this summer
At last we can shed off the layers of clothing, and start spending more time outdoors. One of my favourite things in Summer is to sit outside on the deck on a sunny Sunday enjoying a feast with friends. Especially when everybody makes their own lunch at the table, in a manner of speaking. Chilli Con Carne is an easy and delicious way to entertain friends or family. Instead of using wraps, you could also use taco shells, or nachos.
Ingredients (Serves 6):
1 tbsp oil
1 large onion
1 red pepper
2 garlic cloves, peeled
1 heaped tsp hot chilli powder or 2 tsp fresh
1 tsp paprika
1 tsp ground cumin
500g lean minced beef
1 cup of chicken stock
400g can chopped tomatoes
½ tsp dried oreganum or 1 Tbspn fresh thyme.
1 tsp sugar
410g can red kidney beans
Sour cream
6 wraps
Add-ons as you wish
Method:
Brown onions in oil over medium heat, along with minced garlic. Then add chilli, herbs, pepper and spices. Let it cook for about 5 minutes.
Add mince, and ensure that no lumps form. Add stock, and turn up the heat. You want the stock to infuse the meat, and also form part of your sauce.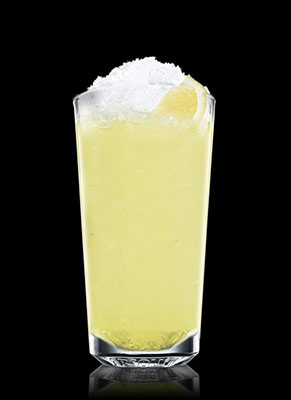 Once reduced by half, add the tomatoes and sugar. Remember to pulp the tomatoes by hand when adding to your mixture. Meanwhile, start heating your wraps, and as condiments you can serve avocado cubes/guacamole and greens, along with sour cream and grated cheese.
Place all items on table to enable your guests to create their own wraps.
Go the extra mile:
When having some friends over for lunch or dinner it's always a nice idea to go the extra mile. Back in the day people always used to have a type of welcome drink ready. Why not revive this stylish etiquette with this fresh Citron Pressé
Serves 4
• 240 ml Absolut citron vodka
• 240 ml sugar syrup
• 60ml lemon juice
• Ice
• Lemon zest and peel for garnish
Mix all ingredients in a cocktail mixer (not the garnish). Shake and pour into a highball glass containing some ice. Generously garnish with lemon zest and a twist of peel.
Review: Kong Restaurant
The Terrace at Cedar Square
Cedar Road Entrance
Fourways, Johannesburg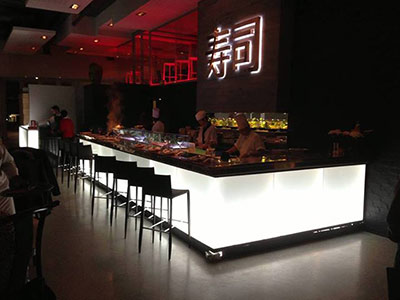 A few days ago a small group of us went for lunch at Kong restaurant. The décor oozes a sophisticated and modern blend of the Far East creating a stylish and relaxing ambience.
We were seated at a table and handed a wine list along with some menus. Scanning through the wine list I noted that it is quite extensive with a wide variety of quality wines on offer. Yet some of the prices on the wine list were a bit overpriced when one compares it to similar wines at other restaurants in the surrounding area. We opted for the Diemersfontein Pinotage (R199.00 per bottle).
For starters we decided to share some Gyoza (R53.00 for four) – traditional Japanese pork dumplings which are sold in Japan in small food bars, as an inexpensive "on-the-go" snack. They tasted absolutely delicious. Yet once again, I felt they were a bit overpriced since I lived in Japan for several years, and know rather well how to make them, and what I paid for them in one for the most expensive countries in the world.
For the main course I decided on the Half Roasted Peking Duck (R185.00). The dish was well presented, and prepared to perfection.
When it comes to the service one cannot flaw the staff. They were efficient, friendly, and professional.
Were their prices slightly lower I would frequent Kong on a regular basis in a nano second. In general, it is absolutely worth a visit.