MOB ATTACKS GAY RIGHTS GROUP OFFICES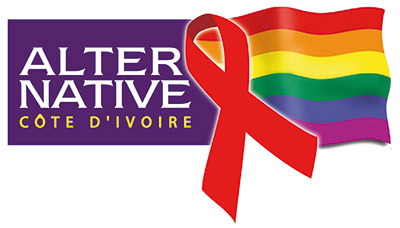 A group of around 200 people have attacked the offices of the Ivory Coast's leading LGBT rights group.
The mob broke windows and ransacked and robbed the headquarters of the Alternative Cote d'Ivoire organisation in Abidjan on Saturday.
According to AP, trash was strewn around the premises and thugs placed signs on the walls that read "Stop the homos!" and "Pedes [paedophiles] get out!". A security guard was hospitalised and is in a critical condition as a result of the attack.
The group's Executive Director Claver Toure claimed that the police took their time to get to the offices.
"We called for help from the police station, which is just three minutes from our premises, but the police did not move an inch," he said.
According to 76Crimes.com, Touré's nearby home was also attacked by a mob a week earlier. He and two colleagues were evacuated to safety by police.
Sex between consenting adults of the same sex is legal in Ivory Coast, which has a population of around 20 million, but LGBTI people have no specific protection from discrimination under the law.
In July last year, President Alassane Ouattara dismissed any thoughts of legalising same-sex marriage in the West African country. "I do not have much comments to make on this issue; we have laws in Cote d'Ivoire, we have traditions too; we will stick to them," Ouattara said.
The Ivorian Minister of Public Service, Gnamiem Konan, also commented that gay marriage is "purely un-African," adding that it "is an aberration, it is a radical deviation from our moral and cultural values as a people".
Alternative Cote d'Ivoire is a non-profit organisation founded in 2010. Its aims are to "be a platform for health training and human rights work in planning and implementing programmes and services in terms of HIV/AIDS and adapted to the realities of sexual minorities".