MAMBA SPINS – BEYONCÉ, LEA MICHELE, PHARELL WILLIAMS…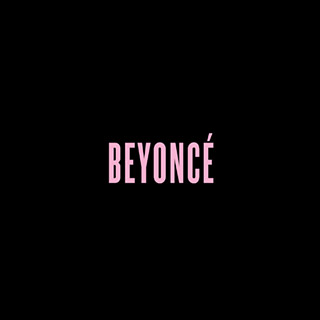 BEYONCÉ – BEYONCÉ
Beyoncé has it all – money, fame, fortune, fans, friends in high places, a loving family. And now, worldwide musical industry infamy thanks to how she released her self-titled fifth album: no press release, no antici….pation, no build-up. Just, hey, here's my new album that I totally worked on in secret y'all.
And the gimmick-less gimmick worked: fans went nuts. Partially cos' it made the new release more desirable but also because the album's brilliant. It takes Beyoncé in a different direction from what we're used to – more electronic R&B beats, slower and less pop-like radio-friendly beats (no Single Ladies on this one) and raw, dirty lyrics about sex, insecurities and the perils of fame.
There's big-name star power on the album's 14 tracks; Justin Timberlake, Frank Ocean, Pharrell Williams, Jay-Z, Ryan Tedder, Sia Furler and even a cute little cameo by baby Beyoncé, Ivy Blue. We loved the gritty power-pop ballad of Jealous, the coolly disjointed No Angel and the emotion-laden Pretty Hurts. And then there are the album's singles, XO, Drunk In Love and Partition. Plus, don't miss disc #2 which is packed full of music videos, one for each song.
DID YOU KNOW? The black-and-white music video for Drunk In Love was shot at Golden Beach in Miami.
RATING: 8 out of 10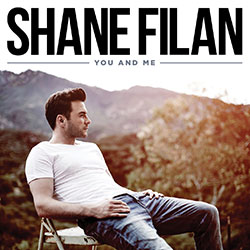 SHANE FILAN – YOU AND ME
God bless Ireland! The land of the leprechaun and four-leaf clovers has given us some hotties to shamelessly perv over. Like Colin Farrell, Ronan Keating, Jonathan Rhys Meyers and Westlife. Yum! Westlife may be gone but hottie Shane Filan's going solo with a debut pop album You And Me. The title might be unimaginative but the cover – that white, form-hugging t-shirt; that handsome man-twink face… drool for days! And can we take a moment to appreciate just how fabulous Shane's hair is on the album cover. Ok, but is the music any good?
Shane's said he was inspired by Train, The Lumineers and Mumford & Sons while writing and recording his first solo album's 13 songs. And it shows. It's a positive, peppy, feel-good, sometimes schmaltzy pop and folk rock album with some memorable hooks. Oprah would be proud. If anything, the gay community might find some of the lyrics annoyingly heterosexual when listening to songs about loving the ladies. Definitely listen to the singles Everything To Me and About You, as well as Knee Deep In My Heart and One Of These Days.
DID YOU KNOW? The deluxe edition has an impressive extra eight songs. Value for money!
RATING: 7 out of 10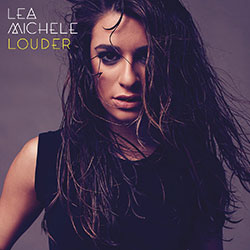 LEA MICHELE – LOUDER
We already know Lea Michele can sing. After all, she's been Glee's star attraction (Sorry, Jane Lynch and Mr Shue) and resident "it girl" for five seasons. Heck, she's even, if you're following the Glee storyline, doing a nod to the legend she (and her voice) have been repeatedly compared to: Barbra Streisand. She's got the singing chops but escaping her Glee heritage is going to be harder than a former Idol trying to shake their reality TV roots. Let's face it: Glee is all about belting out cover versions which, no matter how fabulous, are still cover versions.
There's no escaping Lea's gorgeous, strong and controlled voice, which does remind you of Celine Dion on more than one occasion, especially as Lea belts out the high notes. And like Celine, Louder is a big, bold pop album with loads of songs about love lost and gained. It's filled with huge emotion and yet somehow leaves you a little devoid of emotion. The album won't flop but it's too much of the same throughout to give Lea a post-Glee career kickstart. Simply put, it doesn't break the mould. And it needed to in order to set itself apart from the stream of powerful female solo pop out there.
DID YOU KNOW? Lead single Cannonball wasn't written for Lea but after her boyfriend Cory Monteith died of an overdose, she says the song became a coping mechanism for her in her time of grief.
RATING: 6 out of 10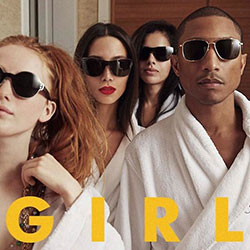 PHARELL WILLIAMS – G I R L
Once upon a time, Timbaland and Nicki Minaj were musicdom's contributor's du jour, with their voices being featured on (what certainly felt like) every second track. But the world moves fast, and with it, comes a new titleholder of music's favourite new poster child. Enter Pharrell Williams, who's coming off the back of huge guest-star singing success with Robin Thicke on Blurred Lines and Daft Punk on Get Lucky. Pharrell took 2013 by storm with these songs. No wonder he was offered the chance to record his own album; one he grabbed after being in the solo album wilderness since his 2006 debut, In My Mind.
G I R L is a concept album, designed, says PW, to be his tribute to women, especially after the feminist flack he got from Blurred Lines. Not that this is a feminist album; if anything, it's could've been called "Tribute To The Women In My Life." First single Happiness, the catchy hook from animated flick Despicable Me 2, is the first single and the odd track out here. Expect neo-soul, R&B and pop sounds on the remaining tracks for an effect that sounds both modern but also a little 70s-ish. Recommended tracks include second single Marilyn Monroe, a duet with Justin Timberlake called Brand New, the mid-tempo Lost Queen and the raunchier Come Get It Bae (which features Miley Cyrus on guest vocals).
DID YOU KNOW? Despicable Me 2 producers made Pharrell go through eight different drafts of Happiness before they were finally happy.
RATING: 9 out of 10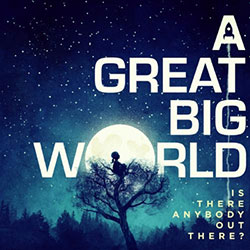 A GREAT BIG WORLD – IS THERE ANYBODY OUT THERE?
They may look like the kind of nerds who hang out at Star Trek conventions, still collect action figurines and started making music to get girls, but hey, it kinda doesn't matter when it comes to Ian Axel and Chad Vaccarino. Together, the duo from the US are known as A Great Big World, which – let's face it – is a shit name for a band. Regardless, they're making waves with their debut album.
Is There Anybody Out There? is a fun little pop-rock album, filled with lots of gimmicks, bells and whistles, and catchy tunes. Think .fun and their hits Some Nights and We Are Young, but more, um, fun. There's clapping, big background choruses, plenty of falsetto and even some weird sound effects, all making up 13 songs that are more of an experience than anything you've heard in a long time. The songs are so peppy they're impossible to ignore, so unashamedly cheesy and happy that you'd expect them to be sung by people who burst spontaneously into song, like in musicals. And like musicals, it's a little gay too. Yay! After listening to the singles This Is The New Year and Say Something (with Christina Aguilera), skip over to Everyone Is Gay and its cheesy piano-laden schmaltz that sounds like it belongs in a Broadway musical. Actually, scratch that. The whole album has a Broadway feel. Refreshingly so. And we love it!
DID YOU KNOW? Say Something has reached #1 on the iTunes charts.
RATING: 8 out of 10.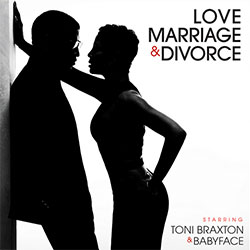 TONI BRAXTON & BABYFACE – LOVE, MARRIAGE & DIVORCE
If you've ever had your heart broken or fallen so deeply in love that nothing else seems to matter, then this collection of 11 R&B songs should tug on your emotional heartstrings. Toni Braxton's teamed up with long-time collaborator Babyface for her first album in four years and his in almost seven. The concept here is simple: Toni and Babyface have both been through divorces (and marriage, of course – duh!) so they're well equipped to sing about its ups and downs.
Expect down-tempo, beautiful – and at times sad – R&B/soul songs about love lost and gained. There's heartfelt emotion here, aided by the pair's impressive voices which are in-synch and well matched. You'll want to check out the album opener Roller Coaster, plus Hurt You, Where Did We Go Wrong, The D Word and I'd Rather Be Broke. The listening experience can be a little uncomfortable at times, depending on how close to the bone the emotions cut, but it's good background music, good music to eat ice-cream and cry to, or if you're in need of a chance to vent.
DID YOU KNOW? Braxton's had a number of health problems, including autoimmune disease lupus, a microvascular angina and having a lump removed from her breast in 2008.
RATING: 6 out of 10