Two jailed for Moroccan mob attack on gay man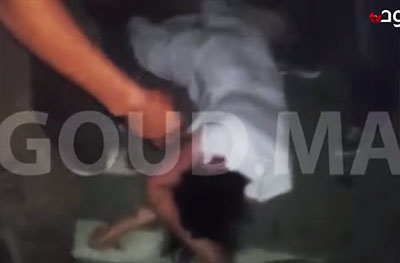 A man who was brutally attacked by a mob for "looking gay" in Morocco has received some semblance of justice.
On Friday, AFP reported that two men were sentenced to four months in jail for the horrific assault.
According to the Moroccan Association of Human Rights, they were also fined 500 dirhams (about US $51 / R660).
The victim, described by local media as a gay man, was beaten on camera by a vicious mob on 29 June in the city of Fez.
It appears that the reason for the attack was simply because he had a gender non-conforming appearance. Viciously punched and kicked to the ground by the crowd, he was saved from further abuse and possible serious injuries by a policeman and a few youths.
The video of the assault led to outrage in Morocco and around the world and the two men were arrested soon after.
Human Rights Watch went on to slam Morocco's justice minister for essentially blaming the attack on the victim after he accused the man of "provoking" his assailants due to his appearance.
Male and female same-sex sexual activity is illegal in Morocco, with penalties ranging from six months to three years in jail, as well as the imposition of fines.
The blog Erasing 76 Crimes reported last month that, according to local activists, 25 Moroccans have been arrested for homosexuality since February.
Watch the video of the attack below.