Evacuation planned as gay men are rounded up and killed in Chechnya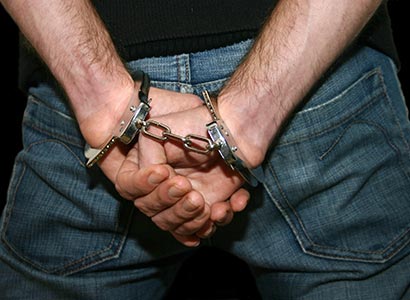 There are alarming reports that more than 100 men thought to be gay have disappeared in Chechnya, with some alleged to have been killed by the authorities and their families.
According to the respected Russian newspaper Novaya Gazeta, the men were arrested "in connection with their nontraditional sexual orientation, or suspicion of such". It claims that at least three of these men have been killed, but believes that more may have been murdered.
The newspaper said that reports from activists that started emerging around a week ago have been confirmed by an "unprecedented large number of sources" in various ministries.
It reported that those arrested include "prominent, influential and religious leaders close to the head of the republic, as well as two well-known Chechen TV personalities".
The arrests and alleged killings appear to be part of an official campaign by the local authorities to eradicate LGBT people from the region. It is believed that detainees are being held in different locations, not only in the capital Grozny.
Chechnya is a predominately Muslim semi-antonymous part of Russia and is extremely conservative and repressed. Activism and the media are strictly limited and there is no visible LGBT community.
Ramzan Kadyrov, head of the Chechen Republic, has denied the reports, insisting that there are no gay people in Chechnya anyway. His spokesperson, Alvi Karimov, confirmed, however, that they would face an awful fate if they did exist.
"You cannot arrest or repress people who just don't exist in the republic," Karimov, told Interfax . "If such people existed in Chechnya, law enforcement would not have to worry about them, as their own relatives would have sent them to where they could never return."
In this regard, Novaya Gazeta has suggested that some of those arrested may have been handed to their families in order for their relatives to perform honour killings.
The Guardian quoted Kheda Saratova, a member of the country's human rights council, saying that she "wouldn't even consider" addressing complaints in the matter if she received any.
"In our Chechen society, any person who respects our traditions and culture will hunt down this kind of person without any help from authorities, and do everything to make sure that this kind of person does not exist in our society," Saratova said.
She later retracted the comment, insisting that she did not wish violence on anyone. She added that until she had heard of the reports she had been "200% sure that this problem [of homosexuality] in our society was not and could not be".
In a statement, the Russian LGBT Network said it was "highly disturbed and concerned" about the claimed kidnapping and killing of people in Chechnya because of their sexual orientation.
"We are also outraged by the reaction of the officials of the Chechen Republic, who in fact justify the killings. No national and/or religious traditions and norms can justify kidnapping or killing of a human being. Any references to 'traditions' to justify kidnappings and killings are [immoral] and criminal," said the group.
It added that it would try to contact the victims and provide support, including evacuating LGBT people from Chechnya.
"Be aware, that the situation with the human rights in the North Caucasus is truly difficult. Now people's lives are endangered and the only way to help is the evacuation," the group stated.
The network further called on the Russian authorities to investigate both the reports of the crackdown as well as the comments made by Chechen officials appearing to support it.