LGBTIQ individual raped, stabbed and dumped in the Western Cape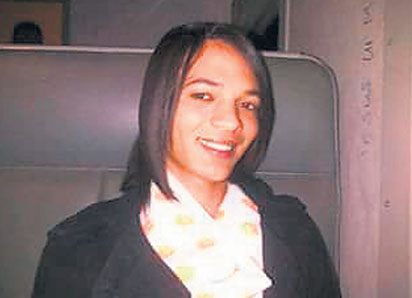 Another member of the LGBTIQ community has been brutalised and murdered in an apparent hate crime in the Western Cape.
Die Son reports that the body of 26-year-old Enrico "Tamara" van der Merwe, from Worcester, was discovered on Friday in De Doorns.
Van der Merwe is believed to have been raped, stabbed more than 27 times and strangled to death before being dumped naked in a field.
The victim's aunt, Akefa Bloemberg, told the newspaper that Van der Merwe went out dancing with friends on Thursday night, but then went missing after being seen in a red car.
Bloemberg said photos of the crime scene were "shocking" and that the body was so mutilated that the family was unable to have an open coffin at the funeral.
"We prefer it that way," said Bloemberg. "We want to remember him for the show he always gave us. He always made an appearance wherever he would go."
The grieving relative asked what might have motivated Van der Merwe's murder. "Was it because he was a f****t? No one will kill someone for no reason," she asserted.
Van der Merwe was buried in Maitland on Sunday. Triangle Project, the Cape Town based LGBTIQ rights group, said it would "be working with others to ensure this case is investigated and that friends and families receive support".
Towns in the Winelands region of the Western Cape have been the site of a number of horrific and deadly hate crime attacks on LGBTIQ people in recent years.
In December 2015, 30-year-old Phoebe Titus, a transgender hairdresser in the town of Wolseley, was knifed to death by a 15-year-old youth in broad daylight.
Twenty-two-year-old gay man David Olyne was murdered in Ceres in March 2014 in a brutal homophobic murder in which he was tied with wire, beaten, kicked and set on fire as a group of youths watched on.
Also, in the Western Cape, in December, the body of 22-year-old lesbian Noluvo Swelindawo, known as Vovo, was found dumped next to the N2 highway near Khayelitsha.
The South African government last year introduced a draft Hate Crimes and Hate Speech Bill for public comment. If made law, it will allow judges to include hatred against groups or communities as an aggravating factor in the sentencing of perpetrators of hate crimes.