SA Human Rights Commission confirms it's investigating Gretha Wiid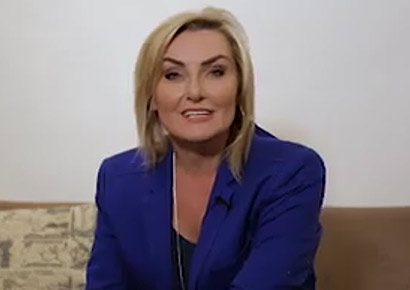 Following her recent "apology", the SA Human Rights Commission has confirmed that it is going ahead with an investigation into Gretha Wiid's published views on homosexuality.
Wiid is a Christian relationship "expert" who has become something of a celebrity in the Afrikaans community. An excerpt from one of her advice books for young people on the topic of homosexuality recently went viral on social media.
Many in the LGBTQ community were alarmed that the book offers inaccurate and dangerous information that could negatively affect young LGBTQ people and their families.
In a letter sent on Monday to those who've filed complaints against Wiid with the SAHRC, the commission wrote that, "…your complaint falls within the mandate of the South African Human Rights Commission and will be investigated." Mambaonline is aware of at least five complaints about Wiid that were filed with the SAHRC.
Questions have also been asked about Wiid's qualifications. In a video in response to the outrage over her views, Wiid claimed to have qualifications in psychology and human sexuality.
However, according to Netwerk 24, the University of Pretoria confirmed that her highest qualification was an honours degree in African languages.
Wiid responded on her Facebook page that while that degree was indeed her highest qualification, she also has a BA (HED), an honours in B.Ed (Educational Psychology), and a VDO postgraduate (in Sex Education).
"She is not homophobic" – Wiid's brother
After Wiid revealed last week that she has a gay brother (who has asked not to be identified), he defended his sister, insisting that she is not homophobic.
"If that were true, we would not have had the relationship that we have. I and Gretha have a very close relationship. People just do not understand her," he told Netwerk 24.
When asked about the statement in her book that boys become gay due to unloving or abusive fathers, he replied: "I was not molested or abused by my parents. It's Gretha's position that no one is born gay and I'm not going to elaborate on it. But I'm definitely not abused."
While Wiid has apologised for having "wronged" anyone with her "word choices or the way that I wrote…" she has still not addressed her belief that people "become" gay.
She has also not retracted the claim in her book that gay teens can become heterosexual if they "speak to someone about these things in time – before it is too late".
In addition to her books, Wiid offers "camps" for young people in which she advises them on "relationships, choices and friends" and how to be "men and women" according to Christian values. She is also a public speaker and hosts 'Worthy Women' events that assert the primacy of the man in marriage.