Secret project revealed: Canada takes in gay purge refugees from Chechnya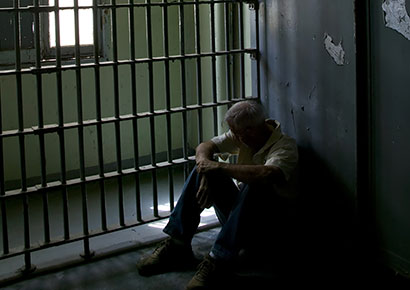 It's been revealed that the Canadian government has been secretly helping gay men flee from the crackdown on LGBT people in Chechnya.
Chechnya's LGBT community was plunged into crisis earlier this year when reports emerged that security forces were rounding up and detaining gay men in secret facilities, where they were tortured and in some cases killed.
According to The Globe and Mail, in the last three months, the Canadian government has been secretly giving asylum to victims fleeing the semi-antonymous Russian republic.
The initiative was driven by Foreign Affairs Minister Chrystia Freeland and backed by Prime Minister Justin Trudeau.
Described as a "clandestine program unique in the world," 22 people have already been moved into the country, with more expected to arrive soon. These individuals were living in Russian safe houses before travelling to North America.
The refugees were identified and assisted in getting to Canada though Rainbow Railroad, an organisation that helps "LGBT people escape persecution and violence".
The group said that as of the end of July, it had "negotiated safe travel for 35 individuals with a commitment to supporting every one of them".
It explained that this included asking the Canadian government to provide direct assistance to LGBT people by way of emergency visas.
"Canada accepted a large number of people who are in great danger, and that is wonderful," Tanya Lokshina, Russian program director for Human Rights Watch, told The Globe and Mail.
"The Canadian government deserves much praise for showing such openness and goodwill to provide sanctuary for these people. They did the right thing."
The project was kept secret out of fear that if it became public it could have put the refugees' lives in danger.
Now that the bulk of the individuals are in Canada, activists will focus on helping them to settle and integrate into their new communities.
According to Human Rights Watch, starting in the last week of February, the Chechen authorities began to detain men suspected of being gay. The victims were abused, tortured and forced to reveal the names of other gay people.
Police returned most of the men to their families, exposing their sexual orientation and encouraging their relatives to carry out "honour killings". It remains unclear how many died as a result of the 'gay purge'.
Chechen dictator Ramzan Kadyrov has been accused of personally supporting the campaign. Following massive international pressure, President Vladimir Putin and the Russian federal authorities promised to investigate the reports but no information has been released on progress to date.